BACK TO NEWS
Timothy Hogan, Photographer and Founder of theFINproject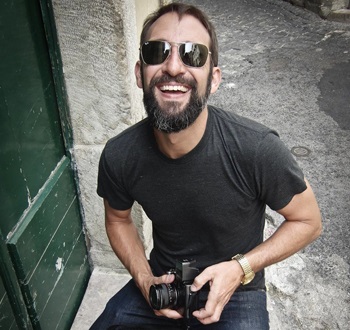 Timothy Hogan, Photographer and Founder of theFINproject
Timothy Hogan is an award winning still photographer, filmmaker, teacher, speaker and surfer based in Santa Monica, Calif. He has been working as a professional photographer for the past 13 years and is well-known for creating innovative imagery featuring a clean and graphic style.
Tim's latest project is a massive undertaking known as theFINproject, "a visual exploration of the craft, history and people behind the most instrumental element in the progression of surfing – the surfboard fin." theFINproject is Tim's first documentary film and combines his love of surfing with his profession.
We interviewed Timothy to find out all about how it has been for him working on his first documentary film, to get the scoop on appealing to the public for funding, and to find out what exactly he does as the Founder of theFINproject.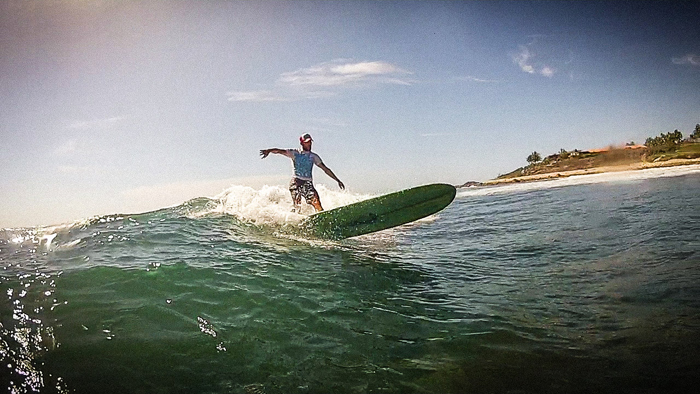 How did you get your start as a professional photographer?
I studied photography in college – at Syracuse University. Back then (in the good old days) it was all traditional photography – chemicals, the darkroom and such. I loved getting messy and delving into the process of making photographs. That's what drew me in. Today with digital you just take photographs. The making part has shifted. That's one of the things about theFINproject that keeps me going – meeting the innovators and makers.
What is your background as a photographer? How did you get into photography? How long have you been shooting?
After graduating university I moved to New York where, being VERY impatient, I assisted for a year and then set out on my own. I opened my first studio on 29th Street in early 2000. Over the years I've had several studios in New York and now have a studio and gallery space at Bergamot Station in Santa Monica called ESSNTL.LA.
I've been shooting full-time since graduating in 98 – so that means I've been behind the camera nearly 16 years, basically non-stop. That's a lot of hours. I'd say 80% of my work has been focused on advertising still life and 20% beauty work for cosmetics companies and magazines.
How has your professional experience as a photographer allowed you to take on theFINproject, your first documentary film?
All those years of detail-oriented still life work has trained my eye to where making these fin images (and shooting the film) is second nature. I'm constantly looking to bring out the essence of my subject in the most direct and impactful way possible and I think that comes across in the style of the images. When I'm on set in either medium, I'm able to get in tune with the subject and distill it down to what really matters.
People enthusiastically respond to the graphic nature of the still photographs from theFINproject, and I think from those images they can see the professionalism and style of the filmmaking. It's going to be a visually beautiful and inspiring film. I want to leave people's jaws on the floor while telling the incredible stories of these fin innovators. (Tom Blake, Bob Simmons, George Greenough, the Campbell Brothers, Mark Richards and Simon Anderson).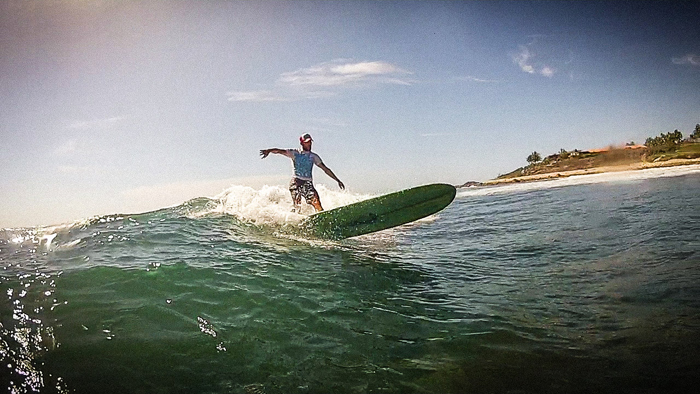 What was the initial inspiration for theFINproject?
At first, I was simply searching for a way to combine my profession with my love of the ocean and surfing. Advertising photography is challenging and exciting but not personally rewarding. It lacked passion, and that is very important to me. I believe that creatives need to follow threads of longing in their career. Years ago, I had made some illustrations of fins that had always stuck with me. I followed the longing of bringing photography and surfing together through bringing these illustrations to life as photographs.
What are you most excited for with theFINproject looking to the future?
Being a part of the ocean and surf culture that I love has always been a dream of mine. I'm incredibly excited to meet many of my surfing heroes through the making of this film. I'm also looking forward to giving something back to the sport and make a difference to the sport in my own way. I hope that through the project surfers will look at their fins differently and non-surfers will appreciate the dedication and inspiring stories of these heores.
What do the next few years look like for you?
Besides busy you mean? I'm looking forward to immersing myself in the subject of fins for at least the next year. We'll begin shooting this winter (I'm stoked to hit the north shore with our cameras!) and then plan a month-long trip to Australia soon after to visit the likes of George Greenough, Mark Richards and Simon Anderson. In the midst of this I'll still be shooting commercially and photographing tons of fins for the still portion of the project. It's going to be a lot of work but the process is energizing!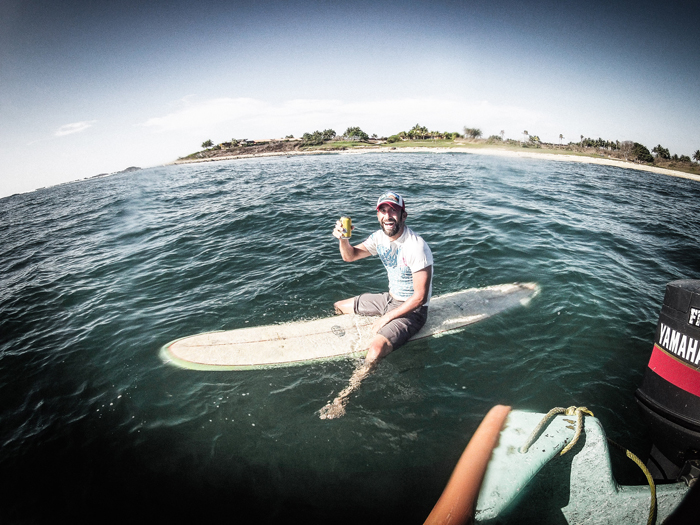 Has starting theFINproject left you with time to pursue any other projects?
theFINproject is a full-time gig, but I still shoot commercially through my agents in Los Angeles, New York and London. I have also just opened a gallery at Bergamot Station in Santa Monica called ESSNTL.LA where we'll be hosting California-inspired events and exhibits. It's an exciting time!
What have been some of the challenges you've encountered while getting theFINproject up and running?
I think the largest struggle has been the ever-evolving nature of the project. Lets just say it's been a learning process. There are so many facets to the project (the book and gallery show are still to come!) and many different levels to coordinate. I have a great team behind me but there are so many balls in the air it's hard to keep track of them and stay creative.
What has been the most rewarding aspect of your life as a professional artist?
By far the most rewarding thing is the ability to follow my passions and use them as a guide for my life. With the theFINproject, I know that even if I experience setbacks this film is what I'm meant to be doing. That's some good motivation for keeping your chin up, putting things in perspective and taking a few more steps along the path.
Could you share any advice for someone interested in pursuing a career in the creative arts?
First off, take some business and entrepreneurial classes. I wish I had. Unless you have an unlimited supply of money, art is commerce, and vice versa. They're interdependent. To allow full creative expression there is always an element of business involved. At least there is if you want to be able to eat as well as follow your dreams!
Care to share any last words?
I hope people get as excited about this project and the stories of Tom Blake, Bob Simmons, George Greenough, the Campbell Brothers, Mark Richards and Simon Anderson as I am. We owe surfing today to their innovations and passion.
This is an exciting time in surfing and I'd love to get the entire industry behind the story of the FIN.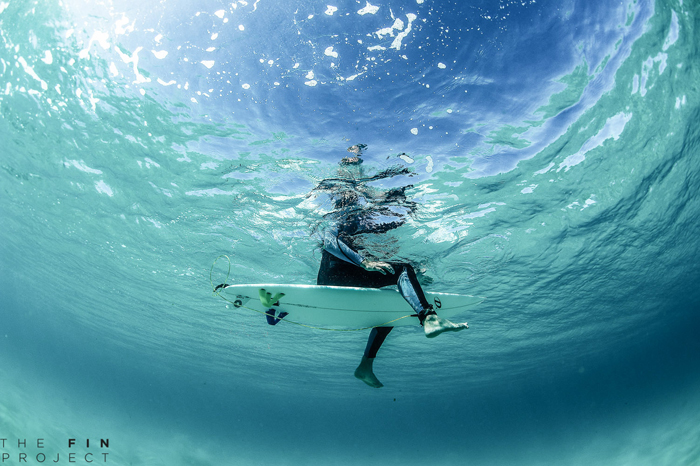 You can find more of Matt's work by checking out mattfrenchart.com. And make sure to follow him on Facebook, Twitter and Instagram.
---