Back to News
B$Z: Surf Expo Honored With Two Awards for Attendance Growth by Trade Show News Network
November 6, 2013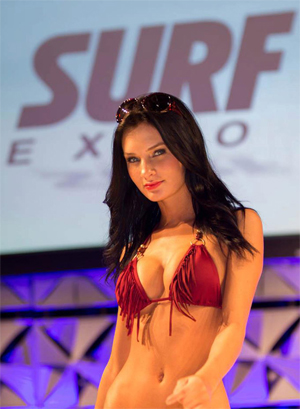 Surf Expo Honored With Two Awards for Attendance Growth by Trade Show News Network
News from the TSNN Awards
ATLANTA, GA (November 4, 2013) Surf Expo was named Fastest-Growing Attendance winner in the for-profit tradeshow category, and overall Fastest-Growing Show at the 4th Annual Trade Show News Network (TSNN) Awards held this past weekend in Reno, NV.
The TSNN Awards honor excellence in tradeshow innovation, growth and achievement. Awards at this year's ceremony included fastest-growing attendance and net square footage, "Best of Show" award and the Industry Icon Honoree.
"We are thrilled to be recognized for our outstanding growth in attendance," said Surf Expo show Director, Roy Turner. "With a 37 year history as the best marketplace for boardsports and beach lifestyle products, we strive to constantly bring in the best brands and buyers from all over the world. This award reflects our success in attracting and growing our buyer base, which is essential for a thriving marketplace. "
"During some of the most challenging years in the trade show industry, the 2013 TSNN Awards Fastest-growing Trade Show winners not only managed to thrive, but also by very impressive numbers," said TSNN President and Editor-in-Chief Rachel Wimberly. "Surf Expo snagged two big awards - the top for-profit fastest-growing show attendance honor and the top overall fastest-growing show for attendance in the U.S."
The Trade Show News Network (TSNN) is the world's leading online resource for the tradeshow, exhibition and event industry since 1996. Earlier this year Surf Expo was named Top 25 Attendance Fastest-Growing Shows by TSNN and also took home awards for Fastest-Growing Show by Net Square Footage and Attendance in 2012.
---