Back to News
B$Z: AGENDA shares their 2014 strategic plan for expansion
November 6, 2013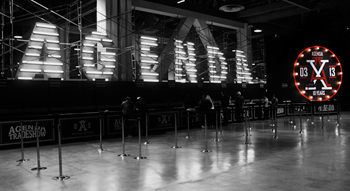 AGENDA, the leading forum for action sports, surf, street wear, lifestyle, footwear industries, shares their 2014 strategic plan for expansion.
Press Release from Agenda
"Following the momentum of AGENDA's Summer 2013 show circuit, we recognize the opportunity and potential for growth," downloads AGENDA's founder, Aaron Levant. "We've laid out our 2014 strategy to provide better customer service, cater to our brand partners, and continue to curate the AGENDA experience."
This January 2014, Agenda:NYC men's street wear and lifestyle show will be hosted at the 82 Mercer building in Soho, for the last time. Moving locations for Summer 2014 edition, Agenda:NYC expands to the Jacob K. Javits center, housed in the Javits North building. The newly constructed space provides more than double the square footage to the current New York footprint. With the new space, Agenda:NYC will now be able to accommodate a more diverse offering of brands, and will focus on surf and lifestyle categories.
AGENDA Vegas will double in size by its second edition, following the success of the inaugural AGENDA Vegas 2013 show at the Sands Expo. The expansion, due to customer demand, to bring the AGENDA experience to the Vegas landscape will include the addition of the WOODS – surf/lifestyle contemporary neighborhood and AGENDA WMNS segment. Adding an additional day to the two-day schedule, making it a three-day show.
"We feel AGENDA has barely scratched the surface of what is possible in the Vegas landscape. There are so many opportunities and an amazing potential to grow in this space," shares Levant.
The January 2014 edition of AGENDA Long Beach's flagship show will now house over 700+ brands. As the largest and most diverse offering of all three shows, providing a true cross-section representing each genre of California subcultures. AGENDA Long Beach is both a national show with retailers hailing from 49 states (believe it or not, South Dakota couldn't make it) and globally from 48 countries. Recent data shows 31% of the retailers visit from over 1000+ miles away. Heading into 2014 and beyond, AGENDA Long Beach continues its exponential growth by diversifying show categories and increasing the brand offering, including the addition of peripheral events, such as the AGENDA Emerge conference.
To sum up AGENDA's 2014 expansion plans, AGENDA Emerge goes bicoastal. First debuting in 2013, the creative branding conference packed out the Long Beach Convention Center's auditorium. AGENDA Emerge will now host 4 conferences on each coast, twice a year in Long Beach, coinciding with AGENDA Long Beach and in New York, coinciding with Agenda:NYC. Driving home that the AGENDA experience is as much a lesson, as it is a tool.
---