BACK TO NEWS
B$Z: Surf Industry Veteran Paul Naude Launches VISSLA and D'BLANC
Introducing Stokehouse Unlimited: Surf Industry Veteran Paul Naude Launches VISSLA and D'BLANC
Press Release from Stokehouse Unlimited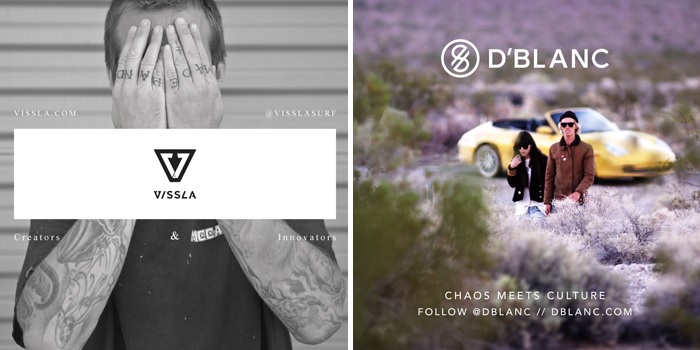 Irvine, CA (November 07, 2013)— Through his newly-formed company Stokehouse Unlimited, surf industry executive, Paul Naude, has announced the brand names for two companies that will launch March 2014.
VISSLA is a modern surf apparel company. Representing creative freedom, a forward-thinking philosophy, and a generation of creators and innovators, we embrace the modern do-it-yourself attitude within surf culture, performance surfing, and craftsmanship. This is a surf-everything and ride-anything mentality.
For more brand information visit: vissla.com
D'BLANC is a premium eyewear and accessory brand. Chaos meets culture where fashion meets revolution. Our focus is to create quality Italian-made eyewear that defines a feeling. Ain't no time for indecision. This is about now.
For more brand information visit: dblanc.com
"The intention of this business is to make some great product and have a lot of fun doing it. We'll also surf… a lot. After all, that's why we're here." said, Paul Naude, CEO & Founder, Stokehouse Unlimited.
---