BACK TO NEWS
Industrial Profile
11/8/2013
Mario Foresta, Product Design Manager for New Era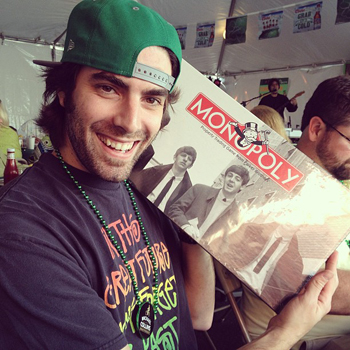 Mario Foresta, Product Design Manager for New Era
Mario Foresta got his start at New Era Cap Company in 2006 as a Production Artist. After one year, he was promoted to Assistant Product Designer where he took on additional creative duties in partnering with brands in the design of their headwear line.
In early 2008, Mario left New Era for seven months to serve as Graphic Designer at Rock & Republic, where he honed his technical skills in anticipation of rejoining the Buffalo, New York-based headwear manufacturer he had started with just a few years earlier. Mario returned to New Era as Senior Product Designer and was responsible for the design and development of key accounts. During his 16 months in the role, his team introduced the first snapbacks from New Era, along with other notable successes; which led him to his current position as Product Design Manager based in Irvine, Calif.
We interviewed Mario to get the scoop on how he landed his dream job at New Era, we asked him how he got involved in product design and we found out how an early print he designed became a major piece of branding for the company for the past seven years.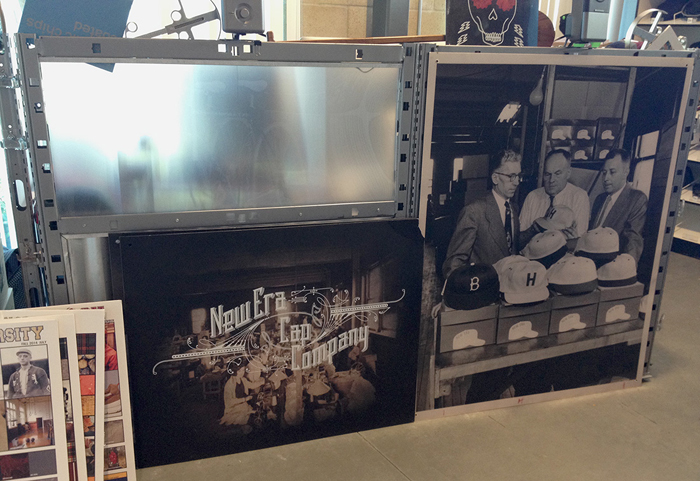 How did you get your start with New Era as a Production Artist in 2006, two years after graduating from UCSB?
Well, I was living in Santa Barbara after graduation, bartending at the bowling alley when I decided to move to Truckee for the winter. I was able to get a job at Sugar Bowl resort where I got snowboard everyday. When I blew out my back and had to move back into my parents house, I had ample time to learn Photoshop and Illustrator. I started applying for action sports jobs because I reasoned that if I had to get a real job, it should be for a company that I believe in, and take part in that lifestyle.
You quickly moved up the ladder and after several promotions (and a short stint at Rock & Republic) you are now the Product Design Manager for New Era's West Coast office - what's enabled you to make quick vertical moves?
Leaving New Era back in 2008 was a bitter sweet move. It turned out that working at Rock & Republic just wasn't for me and I missed my job at New Era. During my time there, however, I learned a whole new side of graphic and product design that I wasn't exposed to at New Era. When a new position opened up at New Era, I was able to return as Product Designer, as I had a lot more experience and knowledge from my time at Rock. Also, simply being in the right place at the right time helped me move up to Product Design Manager.
Can you briefly describe your role as Product Design Manager?
As Product Design Manager, my first role is to bring new and innovative ideas to the table, to analyze what is happening in the various headwear and apparel markets, and identify trends and emerging styles. From there, I manage the overall design work-flow in my department. We have 3 additional Designers who all work with our Brand Partners to bring them the best headwear out in the market.
How did your background help to prepare you for your current role?
Growing up, skating, surfing and snowboarding were kind of real life preparation for my role as a designer in the Action Sports Industry. My background in Fine Art also helped because I studied a lot of the artists that are seeing a resurgence in popularity in the various segments, from Warhol imagery, to Renaissance artists.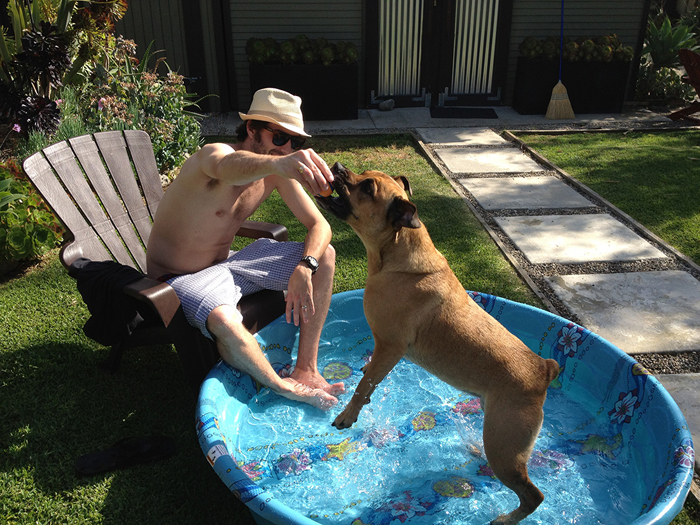 When did you first become interested in product design?
To be honest, I wasn't very interested in Product Design because I didn't understand it. My experience in Product Design extended as far as putting graphics on t-shirts. During my first year at New Era, I began to understand that good Product Design was all encompassing. Going beyond just designing good art for a product piece, you also have to think about the material and the story you want to tell with it. Even things like the shape and blocking of the actual piece or process to apply the graphics - all of these things effect the overall look of the collection.
Your degree is in Fine/Studio Arts, but over the past years you've also taken on product design and now design management - how have you adapted your skill set to meet these new segments?
I always try to learn new things. I believe this is crucial to expanding your career, in any industry. I believe that college helped me to be able to adapt my skill set. Not because I learned how to use Illustrator, or how to paint, but because college helped me learn how to educate myself. Here I really learned how to start from the beginning of something and pick it apart, and study it until you have a full understanding.
What about the mechanics, how did you learn the mechanics of product design?
The easiest way to learn the mechanics in my opinion is to get onboard as an intern, or get an entry level position somewhere and immerse yourself in it. You have to pay-your-dues so to speak, but if you are able to surround yourself with like-minded, skilled people, you can learn pretty quickly. Ask questions, and don't be afraid to push the boundaries of what you think can be made. It's always beneficial to have a good network of friends who work in the industry as well. Ask them questions about their specific brand, and what products they are including in their line.
What enables you to be successful in your current position as a manager?
Coffee. And the ablility to multi-task.
What has been the biggest challenge for you in your career as a designer & manager?
My biggest challenge as a Designer is staying motivated and inspired. I think that is a challenge for everybody in a creative field. With the proliferation of the blog, its tough these days to find something that is truly new and innovative. Now, you get to see everything as soon as it comes out, whether it released in Japan, Australia, or in the US. TWSLW (That Was So Last Week) Another challenge I face as a designer is letting go of my opinion sometimes, and realizing who my audience is. You need to design for them, and not for yourself.
As a manager, my biggest challenge is handling the managerial HR responsibilities that come with the position. Sometimes you have to make choices and do certain things as a Manager that require total left brain activity, which is not my strongest side. Plus, I have a macro managerial style where I like to trust that my guys will get their work done. I like to check in with them, or help out when asked, and give critiques when needed. I hate to be micro managed, so I try not to micro manage the team.
What's the biggest reward for you during your time with New Era?
I opened the New Era Japan catalog to see an early print I designed adorning their apparel line. It turned out that that print has turned into a major piece of branding for New Era Cap Co world-wide for the last 7 years.
What advice would you give to anyone looking to start a creative career in the lifestyle-driven industries?
Work hard. Don't be afraid to reach out to people you admire in the industry and seek advice. Challenge yourself with new and larger projects. Read. Travel. And don't be afraid to do something that people aren't. Take criticism. Don't have too big an ego.
Care to add any last words?
I appreciate the opportunity to chat it up, Malakye. After all, you helped me get this job at New Era in the first place!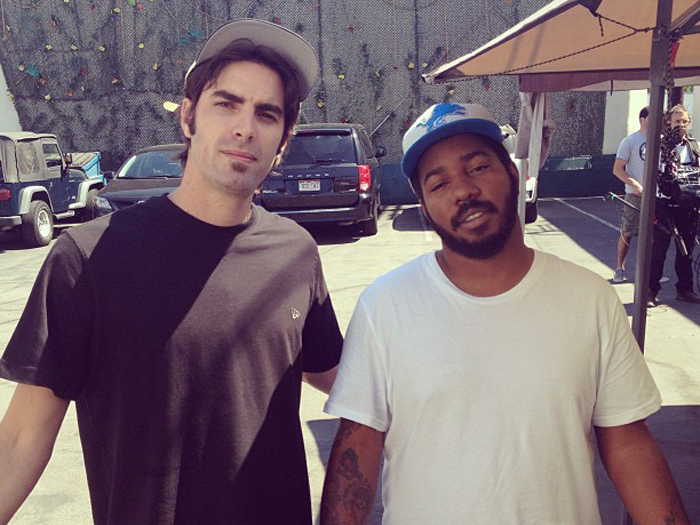 Wanna see what Mario is working on? Then check out neweracap.com. And make sure to hit up New Era Caps on Facebook, Twitter and Instagram.
---