Back to News
Industry Exposure: Ragnar Relay Las Vegas
November 13, 2013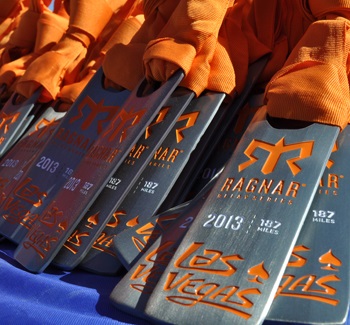 Industry Exposure: Ragnar Relay Las Vegas
Story and photos by Patrick Hourihan
Ragnar, the overnight running relay race that makes testing your limits a team sport, concluded its nationwide series of events last weekend with Ragnar Vegas. If you're not familiar, the Ragnar Relay Series is a 12-person overnight relay-race-adventure where teams are split into two vans of six people each and tasked with running nearly 200 miles collectively in just over 24 hours.
"One of the most unique things about Ragnar is the ability to take running from the individual sport you do with headphones in on trails or in the city, to a true team sport where you have more support than you ever imagined from your team and every other team along the course while you travel through some of the most beautiful countryside," explained Meredith Dalenburg, Managing Race Director for Ragnar Relay Series, in her Industrial Profile feature for Malakye.com.
Ragnar Vegas, which was held from November 8-9, is 187 miles of madness. The relay starts at 8,600 feet above sea level in the rocky Nevada desert mountains and the first portion of the course took teams from the picturesque mountain tops to the desert floor in just three short legs, with an elevation drop of 5,000' in under 20 miles. The course then snakes through the desert before winding through a valley and up another mountain range. Then, runners are taken by Lake Mead before finishing at scenic Lake Las Vegas Village in Henderson, Nev.
The desert terrain brought opposite extremes of heat and cold, depending on the time of day. Throughout the race, runners could be seen shedding gear as the sun came up (or depending on elevation) and then piling on the layers for those middle-of-the-night runs.
Team "Locals Only Brah" finished the 187 miles with a time of 27:52:15, that's an average pace of 8:56/mile. There were a total of 428 teams participating in Ragnar Vegas, and our team finished in the 16th percentile of our division - not bad for a group of surfers and skaters!
Thank you to Ragnar Relay Series and Meredith Dalenburg for producing an amazing event. Thanks to Matt Braun of Hanson Dodge Creative for your support. And thanks to Malakye.com, Extreme Athletics, Pukka Inc. for providing the team with some great-looking hats, ReadyPulse for social media support and for producing an amazing animated pinboard of social media content from #RagnarVegas, and to Zico Coconut Water for keeping us hydrated.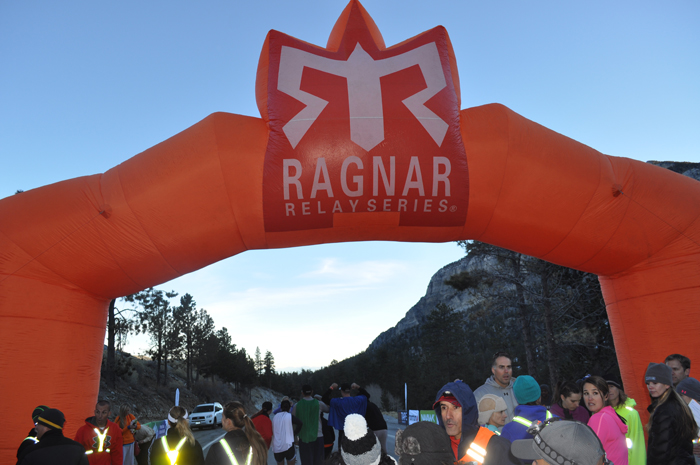 The race begins approximately an hour from the strip at the Las Vegas Ski and Snowboard Resort. Our team, "Locals Only Brah", was led by Ryan Zies of Pukka Inc., who said his favorite moment of Ragnar Vegas was: "Pulling up at 5am, realizing that there was snow covering the ground everywhere and I was about to run 7 miles."
Our team was populated with desk jockeys from the action sports industry and featured members from companies like Vans, ReadyPulse, Pukka Inc., Extreme Athletics and Malakye.com. After a vote during initial preparation a few months before the race, we went with a Point Break theme and chose the name "Locals Only Brah".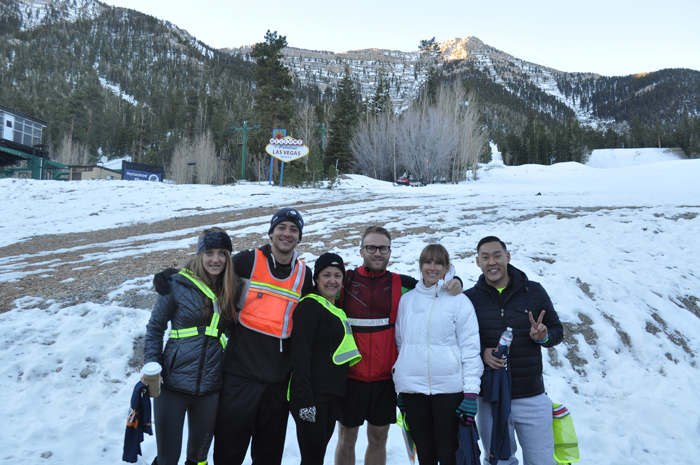 Van 1 consisted of, from left to right, Laryssa Stecyk (ReadyPulse), Patrick Hourihan (Malakye.com), Marty Renoso (Vans), David Root (Pukka Inc.), Addy Bardwell (Vans), and Ryan Zies (Pukka Inc.). We had an official start time of 6:30 am and can be seen here just minutes prior to setting off into the unkown. But before we begin...
...there is a mandatory (and quite thorough) safety briefing on all things Ragnar from the Safety Fox (you are going to want to press play, trust me).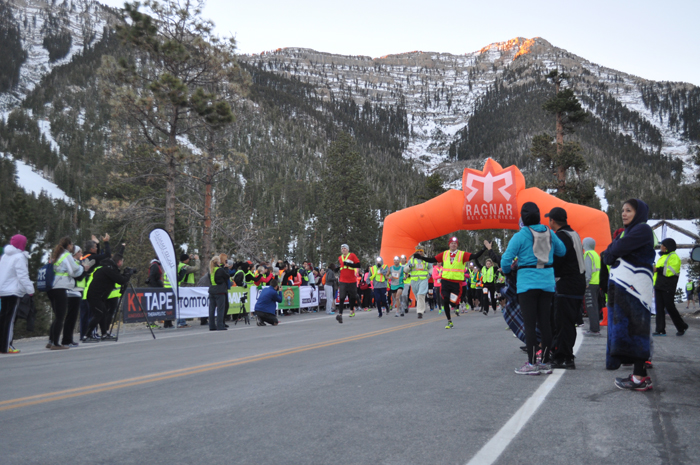 After making sure all runners and vans possess the necessary safety equipment, each team's first runner is off and down the mountain!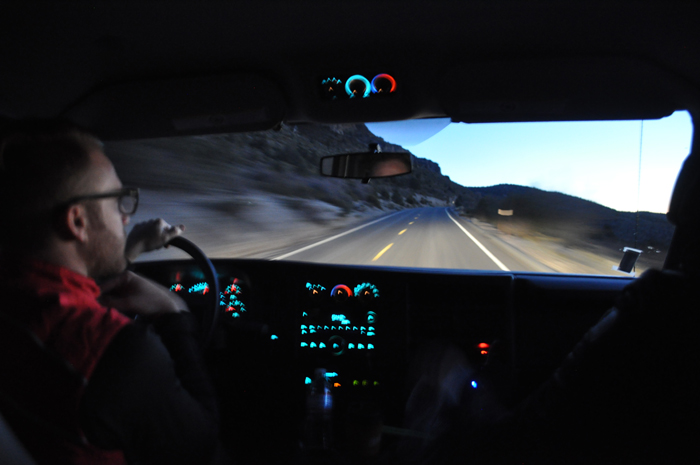 Then, the rest of the team piles into the van to meet at the first exchange where the second runner will prepare to run (while the runners travelling in Van 2 are sound asleep in anticipation of meeting at the first major exchange of the race). Runners from Van 1 continue to run in order up to exchange point 6.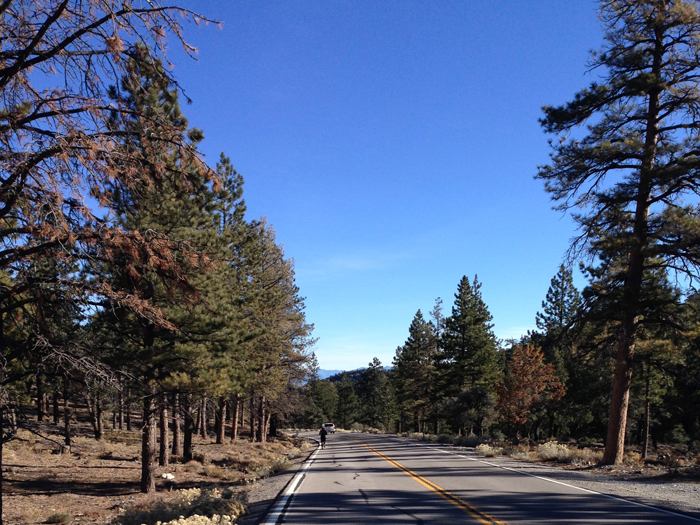 No matter where or when during the race, there is always at least one member of your team running at all times.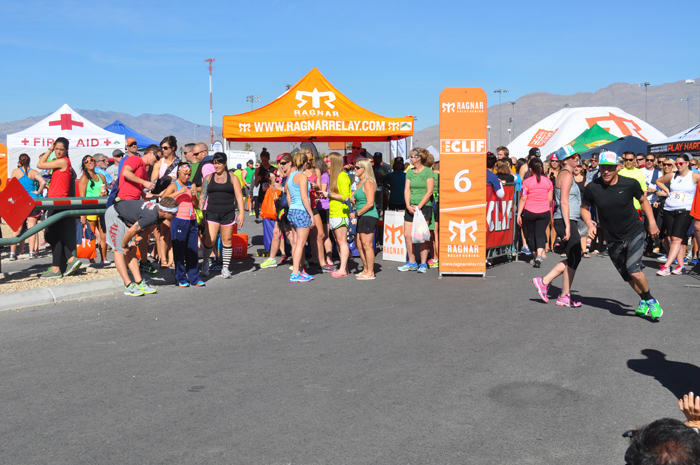 At exchange 6, Van 2 was waiting for runner #6 from Van 1, who handed the slap bracelet off to runner #7 from Van 2. Then, Van 2 continued along the race course, rotating through runners #7-12 until the next major exchange point.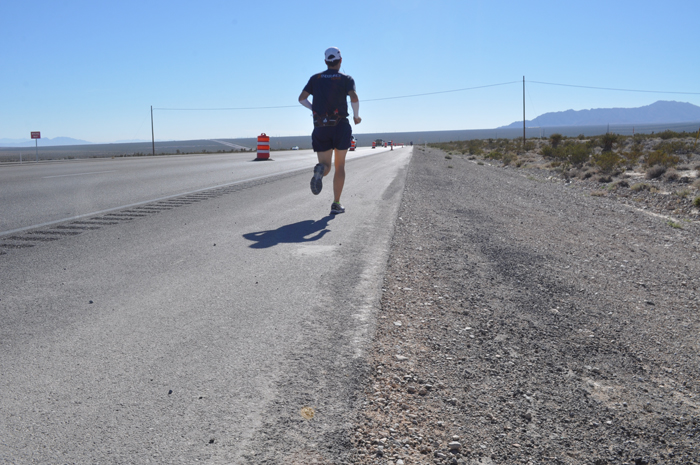 "Winning is not about finishing in 1st place," stated Ryan Zies. "It isn't about beating the others. It's about overcoming Yourself. Overcoming your body, your limitations, and your fears. Winning means surpassing Yourself and turning your dreams into reality."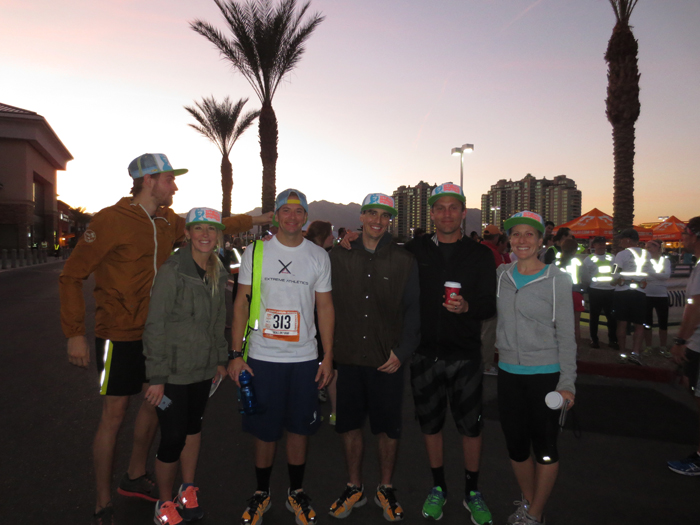 (photo: Cat Schnaidt)
Van 2 consisted of, from left to right, Ben Crane, Cat Schnaidt (Vans), Paul Norris (Extreme Athletics), Jon Brown (Extreme Athletics), Chad Mihalick (Malakye.com), and Kelly Bader (Malakye.com). After a hard-run first leg, these six runners are stoked to return the slap bracelet to Van 1 to continue the madness. One leg down, two to go!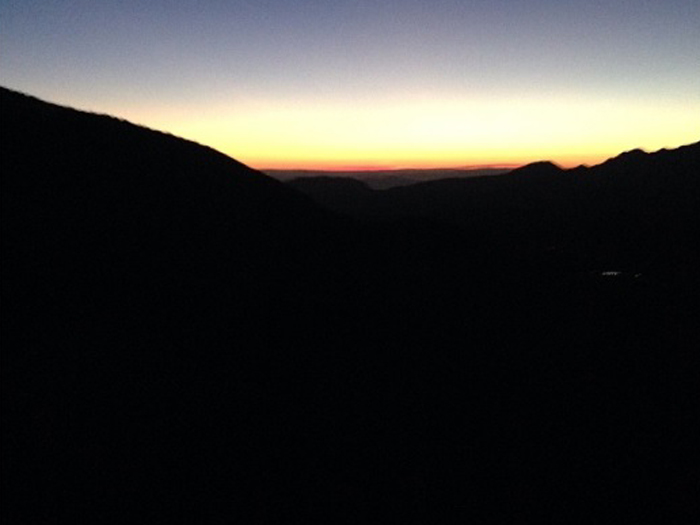 (photo: Laryssa Stecyk)
"My favorite moment in this race was getting to congratulate Addy after her gnarly 10+ mile uphill run on that dark mountainous road," revealed David Root of Pukka Inc. "I think our whole van shared in the camaraderie with her for the challenge and accomplishment...In fact, Laryssa actually stepped up and shared in it too!"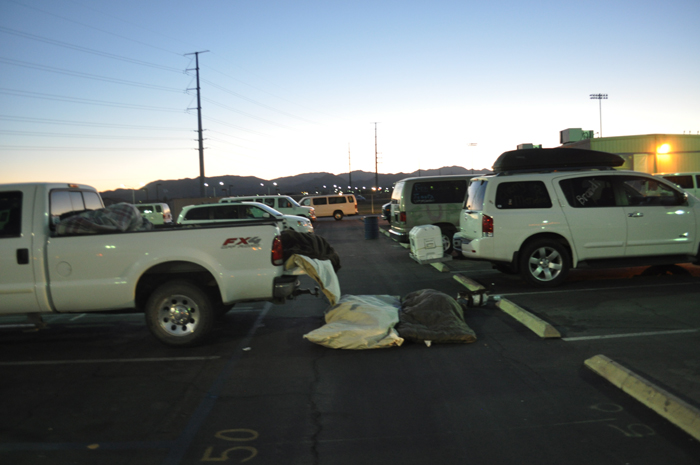 "My fav moment of #ragnarvegas was running in the middle of the night through the desert after sugar bombing with a bag donuts," stated Laryssa Stecyk of ReadyPulse.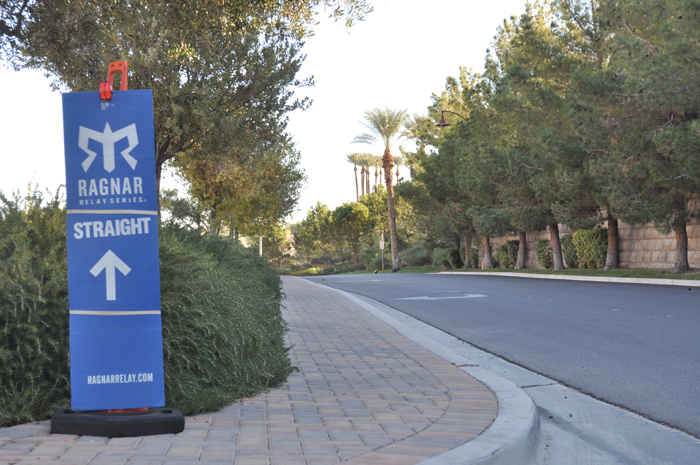 "It sounds like such a crazy endeavor: 200 miles, relay, overnight, barely any sleep, running lots of miles," described Meredith Dalenburg of Ragnar. "But once you're there, and running with some of your best friends (and possibly some complete strangers too), there is something so magical that happens in that 48 hours. You connect on a whole different level with yourself and your teammates as you conquer those miles together. And really, the entire journey is a celebration."
"My favorite moment was crossing the finish line as a team," said Kelly Bader of Malakye.com. "Also, reaching the exchange point at the end of my last run - a brutal 7.6 miles, all uphill. It felt so good to have conquered that leg! And of course, meeting everyone...such an awesome group of people!"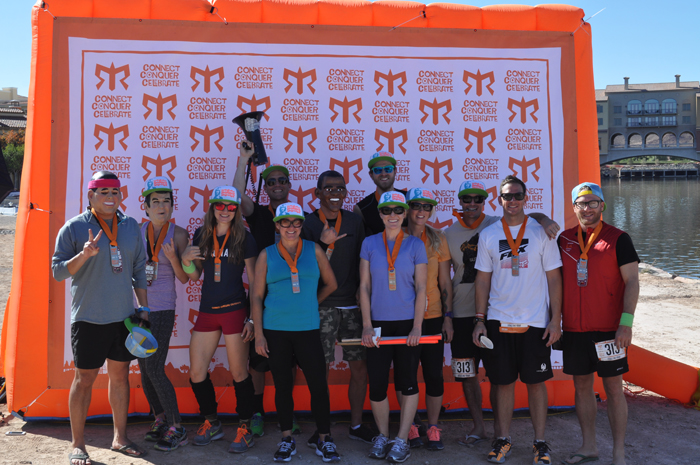 (photo: Brent Bardwell)
"Beyond tagging vans, wearing costumes and the celebratory beers at the finish line, one of my favorite moments was having my newly adopted 'van family' cheering me along on one of the hardest runs of my life to date," declared Addy Barnwell of Vans, while reflecting on the 10-miles-straight-uphill leg that she ran in the middle of the night. "This is the heart of what makes Ragnar so awesome."
"Spending 30 hours in a van with our team was a blast...So many laughs!" responded Cat Schnaidt of Vans when asked what her favorite moment of the race was. What happens in the van stays in the van.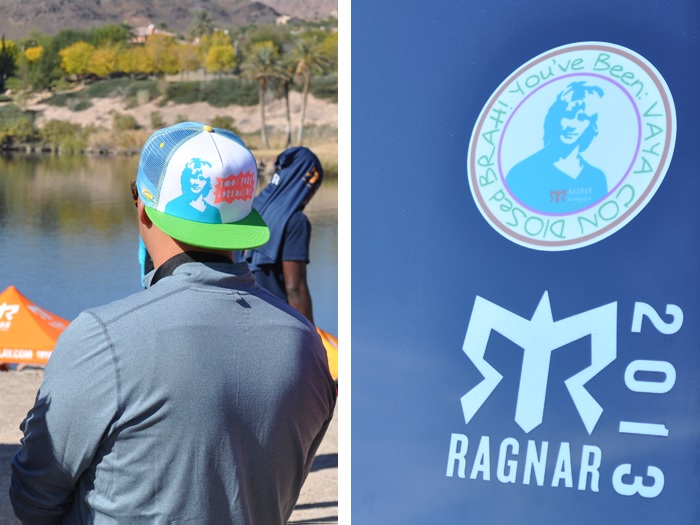 Vaya con dios, brah! If you are interested in being a part of Ragnar SoCal next year, email [email protected] - we hope to see you at an upcoming Ragnar Relay Series event!
(See a lot more photos on the Malakye Facebook Page)
---