BACK TO NEWS
Industrial Profile
11/22/2013
Jason Levinthal, Founder of J Skis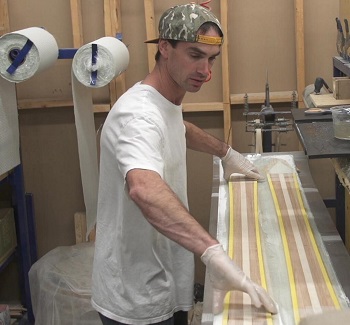 Jason Levinthal, Founder of J Skis
"Traditionally, skis are sold through distributors, salesman & retailers who then mark up the price & sell them to you," explains Jason Levinthal, founder of North American-based J Skis, on the company's website. Well, not anymore! It's 2013. You support your local farmer, local music, local restaurants, etc. Now you can support your local ski company - J Skis!
"You buy your clothes, your electronics, even your furniture directly from the company, why not your skis?"
J Skis was launched by Jason earlier this year with this thought in mind when he decided to leave Line Skis after being at the helm for over 18 years. Jason's plan with J Skis is to focus on creating the most innovative products and cutting out the middle-man to bring them faster to market. This means higher performing skis featuring more durable materials sold directly to you - you get more for your money!
We interviewed Jason to get the scoop on the new business model he's developed for J Skis, we asked him what the challenges have been for him thus far, and we found out how he got to where he is today after starting out building skis in his parent's garage nearly two decades ago.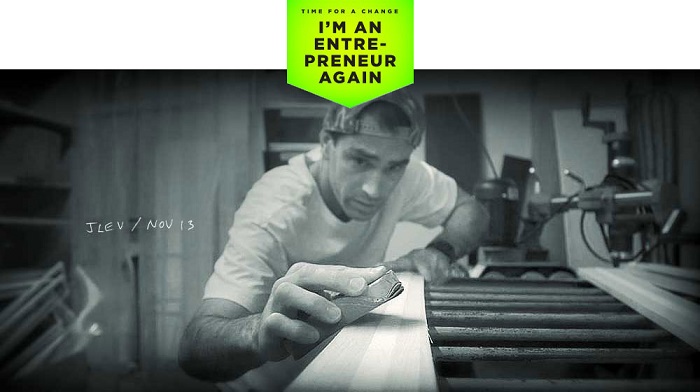 What was your initial inspiration for starting J skis?
For years I've had brewing in my head what I've seen succeed in other industries into winter sports. I just had this sense of urgency to commit 100% to a new supply chain and distribution model which required me to leave behind all traditional operational baggage so I wouldn't be held back. When I started Line skis, I was focused on pioneering purely product. This time around I want to innovate the speed & way in which we sell product to the consumer to get beyond what I believe to be a slowly deteriorating traditional business cycle & timeline. It's 2013! I believe it shouldn't take 2 years to get product from concept to the consumer's hands & we could get them better product at a more competitive price by doing it differently.
What is the status of the company...are you currently in operation or still in preparation for launch?
A few weeks into this project, I had product for sale online available for pre-order so go buy yourself or a friend a pair! I set out to literally go from concept to product in people's hands in 8 weeks. I set that goal because I knew it should be impossible and wanted to push myself and people I'm working with to see how close we could get. I left my job at Line skis Sep 20th and I'll have skis for people to ski before Thanksgiving. So it is possible if you're willing to wake up every morning with a blank slate & a very different expectation of what's possible.
Who else is involved?
I'm glad you asked because I'm a firm believer, "You are only as good as the people around you."People create great products; people create great business, not vice versa as some companies actions would have you believing. I basically approached friends of mine that I've worked with over the past 20 years to collaborate with me that happen to be the best of the best in the business. These guys are too good to be anyone's employee and too underground & rebel for the big companies. They have the skills & I've got the vision they share to progress at the speed of thought while maintaining an incredibly high level of execution in days instead of months. Check them out: http://jskis.com/pages/about
What is unique about J skis?
We're a very different kind of ski company. We exclusively speak & sell directly to the end consumer. This cuts out so much time & costs traditionally spent talking amongst ourselves (mfg/rep/dealer). It's crazy to spend months standing at trade shows &in shops not selling & speaking to the end consumer. Those resources could be so much better spent convincing new consumers to participate which would actually truly grow our business instead of simply shift market share from one brand to another. We also build all of our products in North America and sell limited quantities of each model, only 25-100pair so you own something special, that others don't. We're the first & only ski company that's a member of One Percent For The Planet, donating 1% of total sales. We've created a program to donate used gear to help get new people into the sport. We operate at the speed of thought not following any of the traditional buying & selling cycles. We make what we want, sell it when we want, for whatever price we want, anywhere & anytime we want and can change all of that anytime without offending anyone in the supply chain. Of course we're building the best skis in the world too since we're bringing new ideas to market in months instead of years. We're doing things different and hoping some of it works for the good of the sport or else we'll all be on a very big sinking ship soon.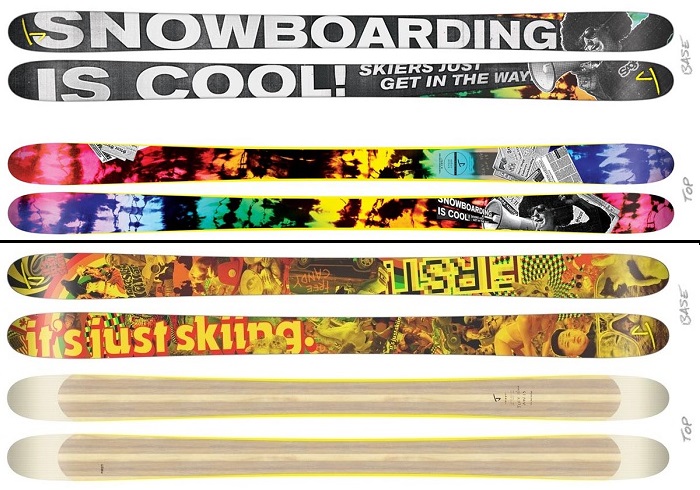 What are your expectations for the company? What will success for J skis look like?
The industries traditional supply chain & distribution model requires approximately 20,000 skis or snowboards to be sold just to break even. I almost went out of business twice because of this during the past two decades with Line. When you consider retail stores already being content with the product they stock, you realize you would need to spin your wheels for years if not decades just for the opportunity to get in front of the consumer. These are some of the big reasons so many new ski or snowboard brands go out of business within 5 years. With my direct sales & operations business model I'm estimating break even at approximately 2,000 pair. At that point, I'll be stoked to continue to do less well. I look forward to being profitable at a much smaller size and to be able to invest more into every product & consumer's experience. I don't want to be financially forced to sell more, cheaper product with less resources in the name of Wall Street or the economies of scale needed to operate profitably in an outdated, old school system.
What has been the biggest challenge for you so far in launching a new ski company?
If it was easy, everyone would be doing it, that's a fact I'm now re-living this with a smile on my face every day. I know selling direct without retailers will be the hardest part. The fact is, I don't control the world & the world is buying online & direct from companies exponentially more every day AND retailer stores don't need another ski brand, even from me. So I'd rather jump off the cliff than be pushed and be the first to figure out what's next in this category. It will take lots of trial & error as always, but this time I'm hoping to do it at the speed of Twitter.
When did you start skiing?
I now live in Burlington Vermont but I grew up in Albany NY and started skiing when I was 12 years old with my family at Deer Run in Catskills NY. My first day was one of the few days as a kid I've never forgotten. I remember saying to my parents literally after sliding the first 10 feet, "This is going to be my thing, I want to ski as much as possible, I'm going to be a skier." This is a typical experience of a lot of people reading this & I will continual to work to bring that feeling to others.
How did you wind up building skis in your parent's garage and when did you decide to turn your board-building skills into a business with starting Line Skis?
My first snowboard was a Sims Switchblade in the early 90's. I would ski half the day and snowboard half the day at Stratton because I loved skiing but there was so much more I could do on my snowboard. In 1995 my senior year of college at the University at Buffalo NY I built essentially 2 small snowboards I could ski on and they worked better than my skis. I was inspired by Jake &Burton and the hundreds of startup snowboard companies at the time and started making them in my garage. I went to the 1996 SIA tradeshow to live the dream and left with 1 order from a Japanese distributor for 1,000 pair (like all the snowboard brands). I moved out of my parent's garage and boom! Here's the story: http://issuu.com/lineskis/docs/the_line_story_part_1/1?e=1882802/4599208
What is it like being the first winner of X Games slopestyle?
At the time it was epic literally launching my non-existent ski company, Line with authenticity to the point I was even in Newsweek & the New York times. Today, it feels old school as hell! I basically skied backwards, slid some rails & threw a sketchy 540* and got bronze - haha.
You sold Line Skis to K2 Sports after ten years with the business but continued to work as the company's Global Brand Director - why?
I still had so much to prove & accomplish for myself, for the brand & the sport. It would have been a big loss to not try to find out what we could make of Line as a team K2 & I. Everything I did prior on my own was soooo exhausting, I had been spinning my wheels for over a decade waiting for the sport, consumers, dealers to evolve their perception of what skiing could be. K2's purchase was perfectly timed with everyone's change in perception. It's amazing & surreal to see Line as the #3 ski brand in US flat ski sales, and #6 in all US ski sales and see so many other brands and media now moving to the same beat we had been drumming alone to for so many years prior.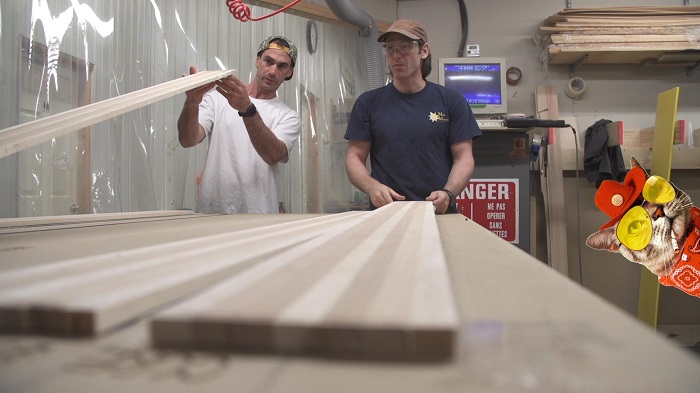 What led you to start Full Tilt Ski Boots in 2006?
The first day I showed up at K2, their president Robert Markevitch pulled me aside in his office with an engineer & closed the door. He pulled out a black Raichle boot and said, "What do you think of this boot?" I told him it's legendary and I personally skied it for 10 years until they wore out and I couldn't find another pair. He said, "A few years ago we bought the 20 year old molds and want to bring them back to the market because it has a cult-like following, including Seth Morrison but it doesn't make sense to do it under the K2 brand name. I'm wondering what you think about using all of Line's people to do it and you can run it? You won't have any additional budget, no additional people. The goal is to learn as much as we can from this project about the ski boot market and if you can get up to 20,000 pair we'll then use what we learn to develop our own K2 ski boot from scratch." I told him I'm honored and personally I'd been anxious to test my skills on a different brand. Five years later we hit our goal and this season K2 is launching their ski boot. True story!
What has been the most rewarding aspect of working in the ski industry for you?
Seeing new ideas through to reality and then surprising people with them and seeing their stoke on what they never saw coming.
What is the best piece of advice you've ever received?
"You need to be patient." but, I've never followed it.
Care to add any last words?
Starting any business is super, super hard. If you like what I stand for and what I'm trying to do, then the best way to show your support is to buy a pair for yourself OR someone who skis. I'm giving you a 100% money back guarantee you'll love them. Do the same for any startup you like. Thanks!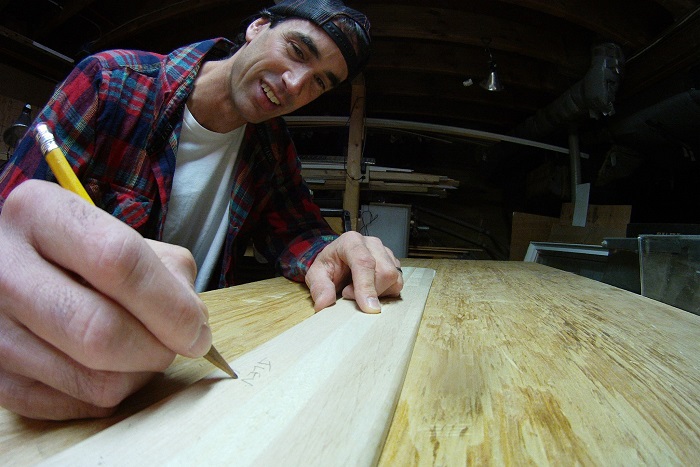 Wanna learn and see what it's really like to startup and run your own ski company? Then check out what Jason is up to on jskis.com or you can follow his personal business adventures on Facebook. And make sure to hit them up on Facebook, Twitter and Instagram.
---