BACK TO NEWS
B$Z: Quiksilver Announces Licensing Agreement for Children's Apparel with LF USA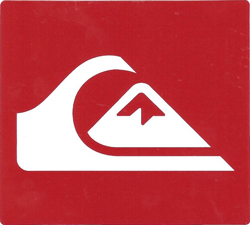 Quiksilver Announces Licensing Agreement for Children's Apparel with LF USA
Press Release from Quiksilver
HUNTINGTON BEACH, Calif.--(BUSINESS WIRE)--Nov. 26, 2013-- Quiksilver, Inc. (NYSE: ZQK) today announced that it has entered into a licensing agreement with LF USA, a subsidiary of Hong Kong-headquartered Li & Fung Limited, the multinational consumer goods sourcing, logistics and distribution group.
As part of the agreement, LF USA's Kids division will design, manufacture and market children's apparel bearing the Quiksilver and DC brand trademarks in the Americas beginning in the Fall 2014 season.
"With strong brand heritage and consumer appeal, Quiksilver and DC are natural additions to our Kids division's prominent portfolio of licensed brands," said Dow Famulak, CEO and President of LF USA. "By leveraging our extensive expertise in the children's market, coupled with our global sourcing capabilities and deep retail relationships, we believe there is an excellent opportunity to build on the legacy of these brands and significantly expand their reach and volume."
Andy Mooney, chief executive officer of Quiksilver, Inc., said, "LF USA is a highly regarded leader in the children's apparel industry. We believe their size, scale and expertise will help us grow our kids business and we are thrilled to have LF USA as a partner. Moreover, this relationship is in line with our profit improvement plan, enabling us to focus our energies and resources on our core apparel business and significantly reduce product styles and SKUs in our supply chain."
About LF USA and Li & Fung Limited
LF USA is a subsidiary of Li & Fung Limited (SEHK:494). A Hong Kong-headquartered multinational group, Li & Fung Limited is recognized as the world's leader in consumer goods design, development, sourcing and distribution. It manages the supply chain for retailers and brands worldwide with over 300 offices and distribution centers in more than 40 economies spanning across the Americas, Europe, Africa and Asia. Through its three interconnected Business Networks – Trading, Logistics and Distribution – the Group offers a spectrum of services that covers the entire supply chain end-to-end. Corporate website: www.lifung.com
About Quiksilver
Quiksilver, Inc., one of the world's leading outdoor sports lifestyle companies, designs, produces and distributes branded apparel, footwear and accessories. The company's apparel and footwear brands, inspired by a passion for outdoor action sports, represent a casual lifestyle for young-minded people who connect with its boardriding culture and heritage. The company's Quiksilver, Roxy, and DC brands have authentic roots and heritage in surf, snow and skate. The company's products are sold in more than 90 countries in a wide range of distribution, including surf shops, skate shops, snow shops, its proprietary Boardriders Club shops and other company-owned retail stores, other specialty stores, select department stores and through various e-commerce channels. Quiksilver's corporate headquarters are in Huntington Beach, California.
Source: Quiksilver, Inc.
for Quiksilver, Inc.
Robert Jaffe
Investor Relations
424-288-4098
zqk@quiksilver.com
---