BACK TO NEWS
B$Z: Moving Comfort Shifts Apparel Focus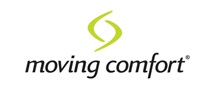 Moving Comfort Shifts Apparel Focus
Press Release from Moving Comfort
Moving Comfort plans to exit its apparel collections to focus solely on sports bras. The Moving Comfort apparel line will continue to be sold through Dec. 31, 2014 but the focus will be only bras starting in 2015.
A Moving Comfort spokesperson said the move is part of an overall strategy shift by Brooks Sports Inc., the parent company of Brooks and Moving Comfort. Instead of having two separate approaches to apparel, the realignment will enable the Brooks brand to focus on the apparel opportunity with Moving Comfort intensifying its focus on sports bras. The spokesperson added that, "although teams will shift, all current employees have a role in this new business structure."
"As a valued media partner and supporter of our brand, we want to share our decision to pursue strategic opportunities that maximize the potential for Moving Comfort," the company wrote in a missive sent to media. "To us, sports bras are more than just another item of clothing—they free a woman to move in any way she sees fit. Building world-class sports bras is our passion, and starting in January 2015, it's the only thing we'll do.
"Our singular focus on sports bras is a conscious decision to lead in product excellence. In fact, we currently lead the specialty run channel with an impressive 78 percent market share. We also intend to solidify our expert stature in the marketplace with targeted marketing efforts. Finally, we employ the most talented sports bra designers and developers in the industry and look to intensify their focus on continued leadership in sports bras.
"Moving Comfort has incredible apparel in the marketplace now and we will continue with a full apparel line through December 31, 2014. Our sales representatives are currently showing the 2014 fall/winter apparel and sports bra collection and our customer service team is committed to supporting our retailers during this transition."
The move comes seven months after Brooks Sports Inc. placed the the Moving Comfort brand and business, as well as the Brooks Running Company apparel business under Anne Cavassa, a newly hired vice president of global apparel. Brooks Sports said the realignment would help both brands scale their business and culture for global expansion.
---