BACK TO NEWS
EVENT: Pearl Izumi Sets Ribbon Cutting for New Colorado Headquarters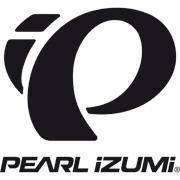 Pearl Izumi Sets Ribbon Cutting for New Colorado Headquarters
Event Details from sportonesource.com
Pearl Izumi will host an open house and ribbon cutting event at its new headquarters in Louisville, CO on Sunday, Dec. 8 at 6:00 PM.
The new 55,000-square-foot facility features a world-class Design and Development Center that reflects the company's Japanese heritage, showcases a commitment to the product development, and provides a creative workplace to explore and inspire new ideas and innovation. The natural palette of materials used to construct the new headquarters integrates easily into the natural Colorado landscape, embracing the Rocky Mountain view and celebrating the company's commitment to outdoor sports.
"This new facility is a true expression of the active culture, outdoor environnment and athletic lifestyle Pearl Izumi promotes," said Cache Mundy, vice president of product and development. "The brand has had a presence in Colorado since 1981, so it is exciting to see the company move into a new world class facility that will help inspire creativity, serve as a world class space for our employees and provide easy access to the outdoors."
Three architectural agencies worked together to create an environmentally friendly design for the new headquarters, offering abundant natural lighting, high ceilings, ideal solar orientation, natural ventilation and views of the Rocky Mountains. Other onsite amenities include a fitness room, an employee living room, collaboration spaces, break areas, bike room, full men's and women's locker rooms, a protected courtyard, porches, and an outdoor amphitheater which will extend the social and workspace to the outdoors.
The grand opening will include comments from Mike O'Connor, Jim LaFrance, executive vice president, Shimano American Corp., and Hiro Shimano. Mayor Bob Muckle, City of Louisville will conduct the ribbon cutting, which will be followed by a ceremonial blessing from local Native American Leon Joseph Littlebird and concluding with a guided tour through the new facility for special guests.
"The city of Louisville is thrilled to see not only the addition of a beautiful new, eco-friendly facility on Taylor Avenue, but that Pearl Izumi is deepening its roots in the region," said Aaron DeJong, economic development director for the City of Louisville. "With the development of the new building, the city has seen an increase in jobs and revenue, as well as a welcome face-lift to a previously undeveloped landscape. It is a nod to the community of Louisville that a brand as substantial as Pearl Izumi chooses to stay here for the long haul."
The event will begin at 6:00 pm at the facility's new location 101 S Taylor Street, Louisville, CO 80027.
---