BACK TO NEWS
WEB: Network A, the Online Destination for Action Sports, Announces Independent Media Property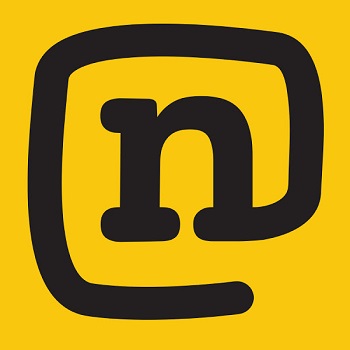 Network A Announces Independent Media Property; Founded on YouTube, Network A Offers Curated and Original Programming
Press Release from Network A
NEW YORK, NY (December 10, 2013) – Today, Network A, a global action sports channel founded on YouTube by Bedrocket, announced the launch of its own independent media property, NetworkA.com. Network A's surging popularity and large, loyal fan base led to the development of a site that provides the best in original and curated content from snow, ski, surf, skate, moto, drift and BMX. The online destination provides a customizable viewing experience, allowing users to interact through social media and multi-platform capabilities, including mobile, to access action sports content on the go.
"Network A has built a community of action sports enthusiasts who seek amazing content online and through mobile," said Brian Bedol, CEO and founder of Bedrocket. "Our sophisticated interface offers athletes, fans and advertisers a customizable and uncluttered experience featuring the best original and curated video."
NetworkA.com offers the action sports community an entirely new way to consume and interact with video content. Fans can create a tailored experience by utilizing the unique reaction rating system and other customizable features. Seamless integration with social media provides an easy way for fans to connect friends and followers to their favorite videos and topics.
Network A is a division of Bedrocket, a leader in digital programming and innovation, and is home to the hit series' "Tuerck'd" and "Alana: Surfer Girl." Both programs offer fans a front row seat to the lives and adventures of action sports biggest names. "Tuerck'd," which has over 7.5 million views in two seasons, showcases the motorsport of drifting with Formula Drift's top young drifter, Ryan Tuerck. "Alana: Surfer Girl," which has over 8 million views since it began in 2012, follows the journey of three-time ASP World Championship tour competitor, 2013 Sports Illustrated swimsuit model and Surfer Magazine's 2013 Surfer Poll number one female surfer, Alana Blanchard. A new season of "Alana: Surfer Girl" will premiere in early 2014.
Founded in 2012 in partnership with Wasserman Media Group, the Network A global network includes 38 program partners and has acquired nearly 121 million views.
To learn more, visit
networkA.com
.
About Network A
Network A, a division of Bedrocket provides the best action sports experience online, anywhere, ever. Created in partnership with Wasserman Media Group in 2012, Network A is a leader in action sports entertainment providing the latest programming for snow, ski, surf, skate, moto, drift and BMX fans. Follow @networka and visit NetworkA.com for more information.
About Bedrocket
Bedrocket is a media company and partner that unites custom content and proprietary technology to entertain all audiences, on all screens. Reaching over 2.1 million subscribers with nearly 332 million views, Bedrocket has created pioneering online destinations including Network A, Official Comedy, Look TV and Kick TV, and is also a partner with Emmy award-nominated What's Trending. Bedrocket offers other media companies, category leaders and online video creators leading digital entertainment capabilities. For more information about Bedrocket, visit Bedrocket.com and follow @bedrocket.
Network A Contact:
AJ Sarcione
646.643.3417
aj@bedrocket.com
---