Back to News
"Breaking In" with Ryan Egusquiza
December 6, 2013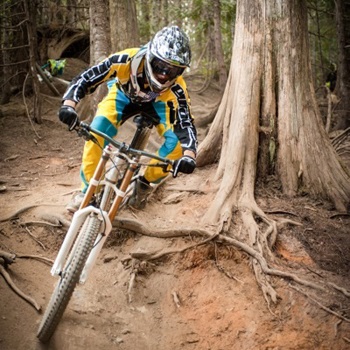 "Breaking In" with Ryan Egusquiza, Inside Sales Rep at Matrix Concepts, Atlas Neck Brace and 1.7 Cleaning Products
What does it take to be a successful salesperson in the motorsports industry? According to Ryan Egusquiza, Inside Sales Rep for Matrix Concepts, 1.7 Cleaning Solutions, and Atlas Neck Brace, "Any sort of sales experience helps...Even if you sold vacuum cleaners."
But first, you've got to find a way in. Having a solid connection is a step in the right direction. Knowing your stuff helps. Now it's time to hit the pavement and get involved. Be curious, ask questions, make yourself available...evetually someone will notice.
"Go to the tradeshows, races, any sort of event where the industry is," explains Ryan Egusquiza. "Make friends, because you never know...you two might share an office one of these days."
We interviewed Ryan to get the scoop on how he landed his inside sales position at Matrix Concepts while still taking classes full-time at CSU Northridge, we asked him what the challenges have been for him juggling work and school, and we found out how he initially got his start in the motorsports industry.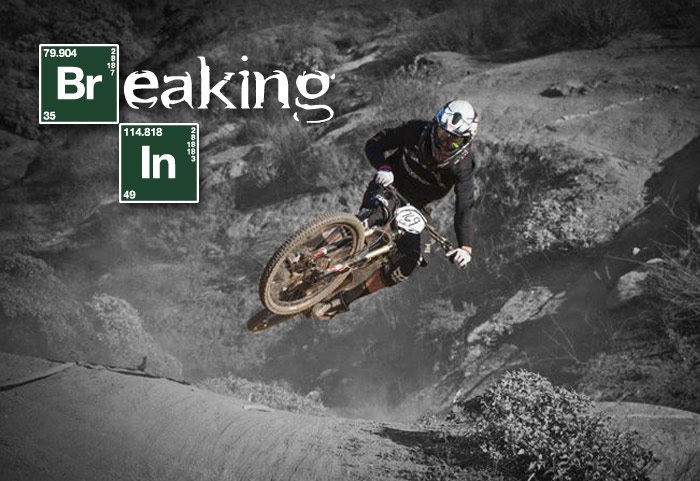 How did the transition happen from being a consumer to working in the industry?
I was a high school kid looking to pay for gas and I wanted learn more about bikes. Six years later, I had worked in several shops, selling and repairing bikes. I wanted to change things up and really wanted to learn how to sell, so I sold cars. Selling cars helped me fine-tune my sales skills but it just wasn't where I pictured myself. I made a call to a friend in the industry, and the next thing I knew his old boss had me interview for an open sales position.
How did you get your start in sales within the industry?
Long story short, connections. In 2006 one of my friends got me a job at the shop he was working at. I was a regular at the shop and they needed some part time help. Like most 17 year olds, I had no money and bike parts weren't cheap, so that was awesome. Eventually I was selling bikes some days and working as a mechanic the other days. Somehow, I ended up being the "warranty guy" because I loved calling inside reps and chatting with the warranty guys - many of whom I still talk to today.
Whenever I could take weekends off, you'd find me at the local DH races or shuttling my local trails. Eventually I worked my way up to the pro class and started traveling to more national level races. At the races is where I could talk face-to-face with many of the guys I was calling during the week. I worked at a couple shops and genuinely liked the job but I needed to mix things up. I left the bike shop gig and started selling cars. Selling cars isn't easy but I had a head start because of the previous bike shop experience.
On a whim I called one of my "connections" and asked if he would be on the lookout for any inside sales jobs. He was actually my inside sales guy for 3 different companies during the bike shop years. 2 weeks later, his old boss was calling me about an open sales position. Next thing I knew, I was signing papers and I had gotten the job.
Sales Reps can be hard to come by, given employers only want to hire those that are already "established" in the industry. So, how does one get started as a sales rep?
If you are going to try and get a job in the industry, it helps if you know a thing or two about it. I believe that's what helped me to where I'm at now. If you aren't established you need to know people who are.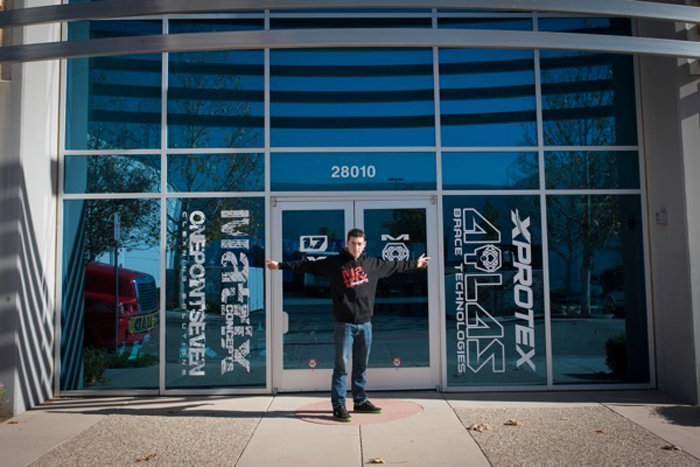 Currently, what lines do you officially represent?
Matrix Concepts, 1.7 Cleaning Solutions, and Atlas Neck Brace. In a million years I would have never guessed I would be working with such an amazing group of people.
What is your official title and what are your primary objectives & duties?
I'm an Inside Sales Rep for the West Coast. I work with existing moto and cycling accounts. One of the best parts of my job is that I'm not just selling. I help with warranty claims, event planning, rider support, and marketing.
What aspects of your past sales experience have enabled you to succeed in this position?
Listening to what the customer has to say. I've always treated customers the way I would want to be treated. Being well rounded is key. I didn't just sell the products but I was also there for service. Product knowledge has always been very important to me. The more product knowledge you have, the more valuable employee you are.
What are the essentials to be a good rep?
Communication skills are so important. A lot of your work will be through email and you need to master it. You'll need to build spreadsheets, write reports, and know your way around Excel. You should be able to have a conversation with anybody on the other end of the line.
A big part of the job is follow-through. If you make a promise, or guarantee something, make sure you'll see it to the finish line. A good rep needs to know what he/she is selling. The more experience you have with your own product. The better prepared you are to sell a product and answer any questions.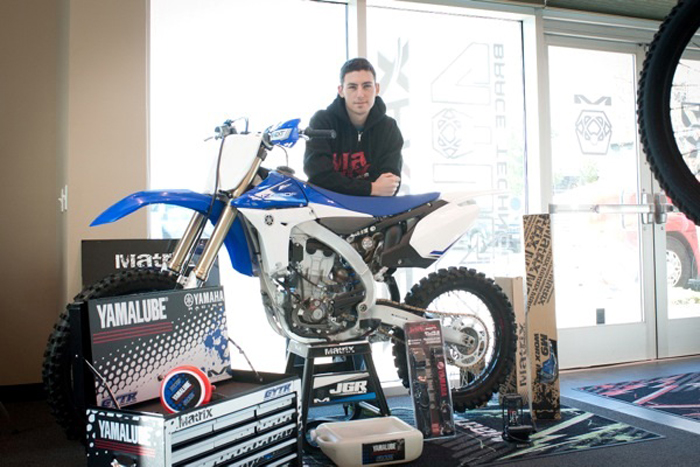 Can you tell us a little bit about advancing trough your career in the industry and what enabled you to get to where you are today?
When I was younger I was very shy. Getting put in a sales position at 17 really helped me come out of my shell and develop my people skills. Sticking to just one thing is boring. I've always wanted to know every facet of the business. This allowed me to learn a little bit of everything over the years. Being well rounded has enabled me to get where I am today.
What is the biggest challenge you face today working as a Sales Rep?
I'd say the biggest challenge right now is growing my part of the business. I don't have years and years of experience as a sales rep, so I need to build credibility. I may not have 20 years in the business but I have determination and a smile on my face.
What has been the most rewarding aspect of working as a Sales Rep?
The most rewarding part has to be all of the amazing people I meet every day. I talk to people across the country every day. Their love for the sport is what makes my job so fun.
What can you tell someone who wants to build a career in sales within the industry, or looking to start one?
You need to be well rounded. Not only does sales experience help, but knowledge of the industry will put you above the rest.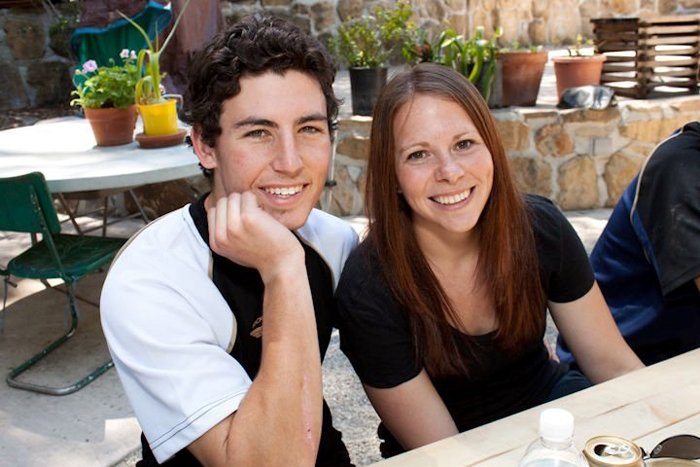 Care to add anything we may have missed?
A little about myself…Not only do I put in 40 hours a week at Matrix Concepts but I am also a full-time student. I am currently working towards my bachelors in marketing at Cal State Northridge. By spring of next year, I'll be done. It has been a tough couple years, balancing work and school, but I see the finish line. Without my friends, family, and my amazing girlfriend I wouldn't be where I am today.
When I'm not at work or school. I'm usually racing some sort of bicycle. Racing only one kind of event? That's boring. I've raced DH, DS, 4x, Enduro, BMX, XC, Cyclocross, and Road.
---