Back to News
B$Z: Dickies Signs Kids' Footwear License
December 11, 2013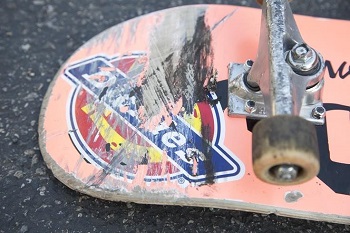 Dickies® Signs Kids' Footwear License with SG Footwear
Press Release from Dickies
FORT WORTH, Texas -- Leading global workwear brand Dickies today announced a new licensing agreement with SG Footwear, a division of SG Companies and leading manufacturer, marketer and distributor of kids' footwear in the U.S. This most recent addition to Dickies' extensive portfolio of licensees allows the legendary workwear brand to deliver a broad spectrum of workwear and work-inspired products including men's, women's, juniors' and kids' apparel; bags, footwear, belts, socks, medical wear, headwear and sunglasses. Products under the license will include infant, toddler, boys, and girls casual footwear; including hikers, relaxed loafers, and classic casuals.
"We are excited to have this new category as it reinforces our product offering for a younger age range," said Michael Penn, vice president of licensing for Dickies. "Parents are familiar with our durability in school wear and kids' fashion apparel, and now they will see that translate into a full assortment of kids' footwear."
"We have been providing customers with durable, dependable and high quality kids' footwear for over 100 years. We're proud to work with a company like Dickies, which shares our vision," said Bernard Leifer, CEO of SG Companies.
Design and production of the Dickies-branded kids' footwear lines will begin immediately, with marketing and distribution expected to begin in Fall 2014.
About Williamson-Dickie Mfg. Co.
Williamson-Dickie Mfg. Co. is the world's leading provider of authentic work apparel, specializing in innovative performance work wear since 1922. The company offers premium quality products at an unmatched value across a vast assortment of apparel, footwear, and licensed goods in more than 100 countries. Williamson-Dickie operates through wholly-owned affiliates in the United States, Canada, Mexico, Europe, China, Japan and the Middle East; exclusive licensees and distributors in Africa and the Asia Pacific region; and under the Dickies®, Workrite®, Kodiak®, Terra®, Walls®, Big Smith®, 10X®, Liberty® and Duxbak® brands. For more information, visit www.williamsondickie.com.
About SG Companies
S.Goldberg was established in 1896 as a domestic manufacturer in Hackensack, NJ, which changed its corporate name to SGFootwear in 2002. SG Companies was recently formed as the parent company to SGFootwear, SG Messer Group, SGI Apparel Group and Rugged Shark. SGFootwear and SG Messer are licensed by high-profile brands including Dockers, IZOD, Perry Ellis, Signature and dENiZEN by Levi Strauss & Co., Panama Jack, Despicable Me 2, WWE, Marika, and National Breast Cancer Foundation to name a few. SGI Apparel provides apparel to the mass, mid-tier, and specialty markets. SGI Apparel is the exclusive Harley-Davidson licensee for children's apparel and footwear domestically and internationally. In addition to Harley-Davidson, SGI Apparel holds rights to LEGO, LEGO Movie, LEGO Legends of Chima, LEGO Ninjago, Sega, Warner Bros., WWE and others. For more information visit our website at www.thesgcompanies.com
---