Back to News
B$Z: Canada Goose Sells Majority Stake to Bain Capital
December 10, 2013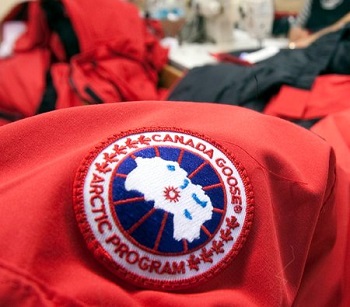 Canada Goose Sells Majority Stake to Bain Capital
News from the New York Times
Canada Goose, the maker of expensive winter jackets with distinctive red, white and blue arm patches, has sold a majority of the company to Bain Capital, the private equity firm.
The investment, terms of which were not disclosed, comes just weeks after Moncler, the chief rival of Canada Goose, set the price range for its initial public offering. Moncler is listing on the Milan stock exchange, where it plans to raise as much as $1.1 billion.
The imminent Moncler I.P.O. sets a welcome precedent for Bain. The Carlyle Group, another private equity firm, is a big investor in Moncler and stands to make a handsome profit when shares begin trading.
"With this investment, we're able to amplify what has driven our success for the last 15-plus years: delivering the best and warmest jackets to the rest of the world – all proudly made in Canada," Canada Goose's chief executive, Dani Reiss, said in a statement. Mr. Reiss also owns a significant minority stake in the company, which is based in Toronto.
Buying into Canada Goose is the latest Canadian investment for Bain. Over the years, it has taken stakes in several companies in Canada, including Shoppers Drug Mart, Bombardier Recreational Products and BTI Systems.
"Bain Capital has a long and impressive track record of successfully investing in beloved Canadian companies, and we are thrilled to bring them on board," Mr. Reiss said.
In Canada Goose, Bain is taking control of a company that was founded in a small warehouse more than 55 years ago. Today, the company has more than 1,000 employees and recently expanded into new manufacturing factories in Winnipeg and Toronto.
Ryan Cotton, a principal at Bain Capital, said Canada Goose was "a unique global brand that exudes authenticity."
Canaccord Genuity advised Canada Goose and Torkin Manes served as legal counsel to Canada Goose. Ropes & Gray, Stikeman Elliott, Loyens & Loeff Luxembourg and Maples & Calder provided legal advice to Bain Capital. CIBC provided financing for the deal.
---