Back to News
EMP: Nuun Welcomes Kevin Rutherford as CEO
December 11, 2013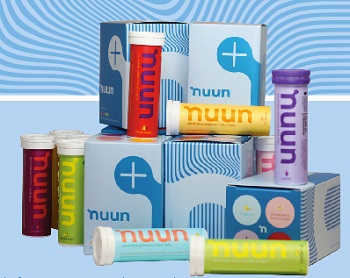 Nuun Welcomes Kevin Rutherford as CEO
Press Release from Nuun
Nuun, the electrolyte sports drink tablet, appointed Kevin Rutherford as CEO. Rutherford will lead all brand strategy, marketing, sales and product development efforts to further establish the active consumer-targeted brand, expand distribution and enhance the consumer product offering and experience.
Rutherford joins Nuun after an impressive career leading brands to accelerated growth both as CEO and a Marketing leader. Most recently, Kevin was President and CEO of The Caldrea Company, best known for the Mrs. Meyer's Clean Day brand, where he successfully grew the business to be one of the leading natural lifestyle companies in the categories where they compete. Prior to Mrs. Meyer's Clean Day, Rutherford experienced tremendous success as a Marketing Director for Kashi Co. (subsidiary of Kellogg, Co.) leading Bear Naked to exponential growth, becoming the leading Granola. As a Senior Marketing leader at MillerCoors Brewing Company, Kevin led the Miller Genuine Draft (MGD) franchise, which included the re-launch of MGD Light into MGD 64, considered one of the most successful launches for conventional beers in the last 10 years. Prior to MGD, Rutherford was a Senior Marketing leader at S.C. Johnson in both the United States and Canada. Rutherford started his career as a buyer at Loblaw Co. Inc., the largest grocery retailer in Canada.
"I am extremely honored for this opportunity to join this dynamic and authentic brand with such a devoted customer base. I know first-hand the importance of proper hydration. That's why I love Nuun, its versatile use pre, during, and post activity. The reality is, proper hydration is one of the most important actions you can take to optimize your performance and personal health," explained Rutherford. "It's an exciting time in the company's growth and I'm looking forward to joining such a talented team."
A native of Ottawa, Canada, Rutherford graduated from the University of Ottawa where he earned a degree in Economics.
Nuun has appointed Rutherford to replace Mason Reay, who is stepping down. Reay joined Nuun in 2010 as Chief Marketing Officer and since becoming CEO in 2011, grew Nuun's brand, product, and sales and marketing focus from traditional sports-specialty markets towards more mainstream active lifestyle consumers. Under Reay's direction, Nuun expanded its product line and launched national sponsorships with Nike Women's Marathon, Susan G. Komen 3-Day®, Team In Training, Hood-to-Coast, and the Ragnar Relay Series.
"We deeply thank Mason for his leadership over the past three years and wish him future success," said Dave Mutzel, Board Member. "We are thrilled to welcome Kevin as CEO to begin this new chapter in Nuun's history. Kevin brings exceptional brand, marketing, and product development experience across national beverage and nutrition brands. As a passionate Ironman triathlete and a long-time Nuun customer, Kevin is a perfect fit for the Nuun team. We look forward to accelerating our success through Kevin's vision and leadership."
---