BACK TO NEWS
Exposure: etnies Skatepark of Lake Forest Celebrates 10 Years of Building a Community
Santa Skated, Pro Skateboarders Demoed and Nearly 400 Local Kids Received New Shoes
News courtesy of Master Plan Communications
December 16, 2013 (Lake Forest, CA) – etnies and the City of Lake Forest celebrated the 10 Year Anniversary of the etnies Skatepark of Lake Forest last Friday, by giving nearly 400 Orange County kids in need a new pair of shoes for the Holidays. etnies Owner and CEO Pierre-Andre Senizergues, Ryan Sheckler, Nick Garcia, David Reyes, and Aidan Campbell were joined by Lake Forest Mayor Scott Voigts and many more people from etnies at the event. Watch this video to see all the highlights of the festival celebrating 10 Years of the etnies Skatepark of Lake Forest: https://vimeo.com/81958964
etnies Skatepark 10 Year Anniversary and Holiday Festival 2013 from etnies on Vimeo.
Government officials and skateboarders haven't always gotten along, which is why the etnies Skatepark of Lake Forest was a first in skateboarding – In 2003 it was the first time a skatepark was created through a public/private partnership. It was Pierre-Andre Senizergues' vision to raise awareness for cities to understand the importance of skateparks in their communities, and from that moment, this public/private partnership was formed. The 62,000 sq. ft. skatepark has had more than 600,000 skateboarder visits since it opened in 2003.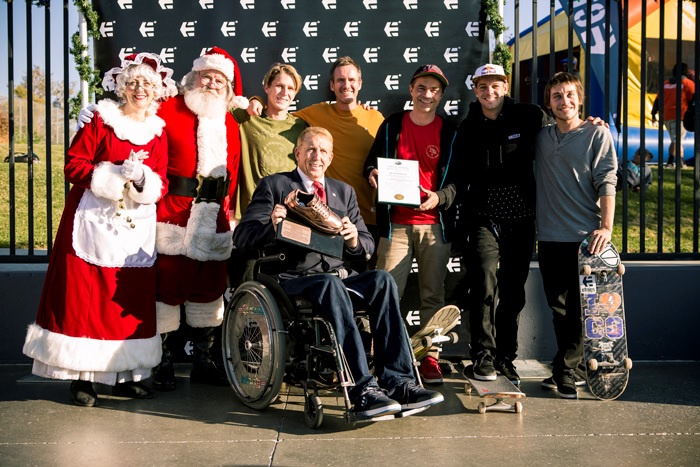 Left to right: Mrs. Claus and Santa, Nick Garcia, Lake Forest Mayor Scott Voigts, Don Brown, Pierre-Andre Seinzergues, Ryan Sheckler and David Reyes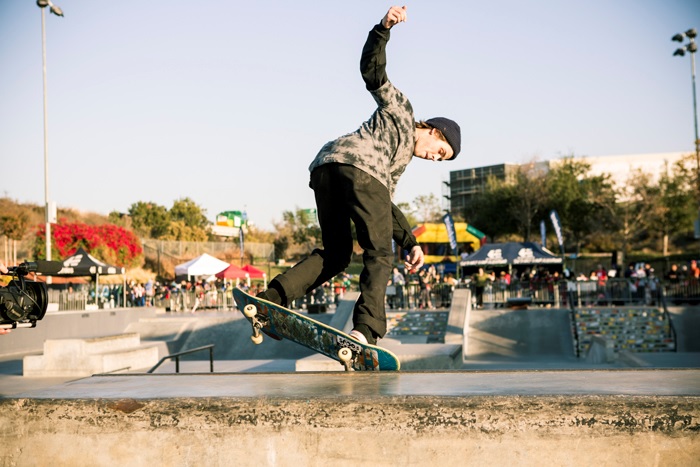 It looks like local skateboarder and etnies rider Aidan Campbell enjoyed skating in the demo. The etnies Skatepark of Lake Forest is the foundation of the city's skate scene, and Aidan is a success story that grew up skating here and is now an up and coming Am.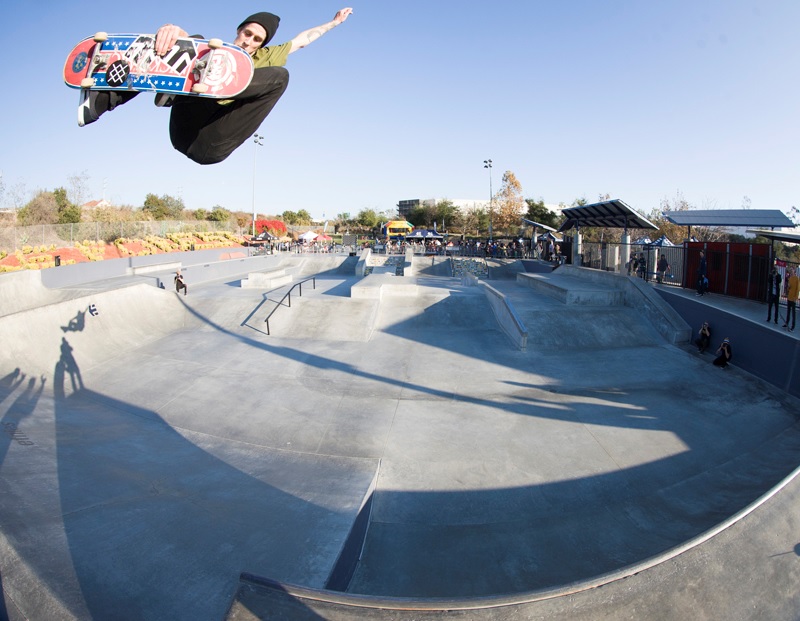 Nick Garcia making the most of the park's tranny…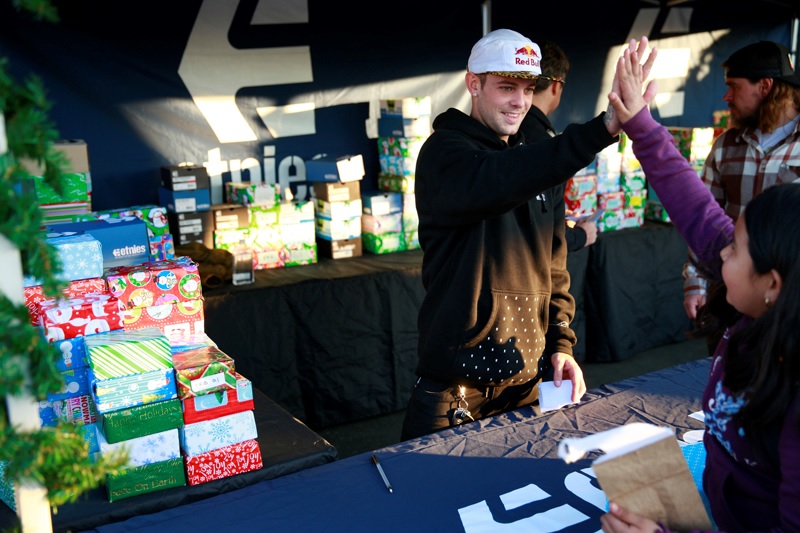 This lucky girl can tell her friends that her new shoes were a Christmas gift from Ryan Sheckler.
After the pro skate demo, the shoe giveaway and Santa's personal skate demo, the local skateboarders came out for a contest that ran into the night. The skateboard scene is thriving in Lake Forest, and the whole community continues to benefit.
Connect with etnies on:
etnies.com
Facebook: facebook.com/etnies.
Instagram: @etniesskateboarding
Vimeo: https://vimeo.com/etniesvideo
Twitter: @etnies
About etnies
Established in 1986, etnies is the first skateboarder-owned and operated global action sports footwear and apparel company. etnies not only pushed the envelope by creating the first pro model skate shoe, but it pioneered technological advances and changed the face of skateboard footwear forever. Today, etnies' vision, led by owner and skateboarder Pierre-André Senizergues, is to remain the leading action sports company committed to creating innovative products that provide the most style, comfort and protection possible. etnies stays true to its roots by sponsoring world class skateboarding, surfing, snowboarding, moto x, and BMX continues its dedication by giving back to each of these communities. For additional information, visit etnies.com.

---