BACK TO NEWS
Industrial Profile
12/13/2013
Julie Adams, Founder of Pakems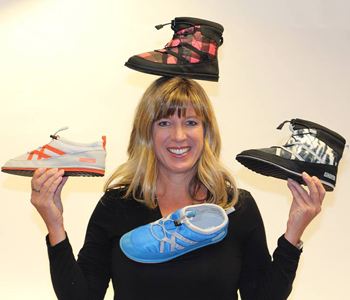 Julie Adams, Founder of Pakems
Julie Adams had been working as a lawyer for 18 years when she decided to quit her job so she could spend more time with her son. She wanted to be more in control of her time and was tired of sitting at a desk from 9 to 5. It was around this time that she was sitting around at the top of a mountain after a long day of skiing in very uncomfortable ski boots that she came up with the idea for Pakems, lightweight, packable boots that are designed be worn anytime, whether it's mid-mountain for lunch, après ski, walking around camp après backpacking or fishing, commuting to an office or even after sports requiring cleats.
We interviewed Julie to get the scoop on launching Pakems on Indiegogo as a crowd-funded campaign, we asked her what the challenges have been thus far, and we asked her to share any advice she might have for anyone interested in launching their own product.
How long ago did you decide to leave the corporate world to strike out on your own with Pakems?
I was a corporate employment lawyer for over 18-years. I decided to leave my job a little over three years ago. While I was on a ski trip in Italy, after I left my job, I came up with the idea for Pakems. I could have gone back into corporate America, as I actually had several job interviews after returning from Italy, but I decided to turn down any offers and pursue Pakems full-time. I'm so glad I did.
What is your vision with Pakems?
Pakems are great for slipping on after outdoor activities that require specialty footwear, like skiing, rock climbing, cycling, or hiking. They are lightweight and come in a carrying bag for easy transport. I want to see Pakems become the go-to shoe for after any kind of activity, so when you're feet are tired and you want something comfortable, you can pull out your Pakems as your solution.
What is your role for Pakems and who else is involved?
I have an amazing team supporting me. I'm the CEO and "Cruise Director", spending most of my time coordinating various operational, financial and sales efforts needed. I also have two individuals with strong operations and sales backgrounds. We are currently in early stages of a startup company, so we don't have exact, defined roles. Like most startups, we are working in the "divide and conquer" modemost of the time, so everyone does a little of everything. I've also worked with several consultants on some design aspects, as well as sourcing. And of course, I couldn't do any of this without an incredible circle of family and friends who pitch in when needed.
Do you have any formal design training?
My undergraduate degree was in Marketing, so I guess I have some training, but no, I don't have any formal design training. I know what I like and what I wanted for a packable shoe like Pakems. I was also very fortunate to meet several great designers along the way and started working to get the design I wanted formalized and into production.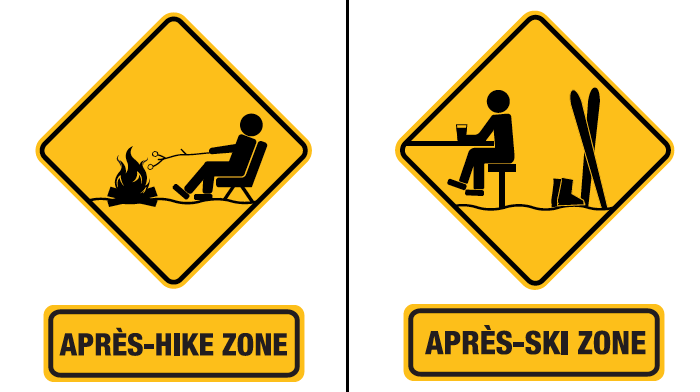 You are based in Colorado. What are the pros and cons?
Colorado is a great place to live and own a company. There are so many amazing Colorado companies out here and many of them have been willing to partner together for the benefit of both companies. The biggestpros of being a startup in Colorado is that a large part of our target market is right here in our own backyard. Also, being a Colorado company, we've been able to embrace opportunities like a "Slipper Valet" program at Beaver Creek Resort. However, the challenges of being a startup in Colorado is the fact there are so many startups in the technology sector, which tend to draw a lot of the available investor dollars to that industry.
What has been the response from consumers and retailers on the first batch of Pakems' products? And is there anything exciting you have in the works that you're able to share with us?
I'm truly humbled by all the feedback I've received about Pakems. It has just been simply amazing all the support we've received so far. We've already sold several thousand pairs of Pakems and orders continue to flow in at an increasing rate. We are even starting a partnership with Beaver Creek Ski Resort where, through their exemplary Guest Services program, they will be providing a new "Slipper Valet" service to their guests this season. At Beaver Creek, when you come off the mountain, Beaver Creek Guest Services will store your ski or snowboard boots and provide a free pair of Pakems for you to walk around the village center in, do a little shopping, grab a bit to eat or have a beer. Once you're finished walking around you can go get your ski boots back and either return the Pakems or purchase them for yourself if you'd like… and we think you'll like.
Are there any similar products currently available on the market? Who is your competition?
There are companies out there who are marketing lightweight shoes, but there are few marketing a packable shoe. Timberland has a camp shoe, which folds in half and zips, but there really aren't any shoes with the same pack ability features as Pakems or shoes sold with a bag. Pakems are sold with a matching bag, so you can easily carry them with you during your activity. This allows the shoes to be readily available to put on when you're finished with your ski boots or climbing shoes. We also believe Pakems are different from the competition because of all the fun color choices we have made available.
Where do you see room for growth with Pakems?
We have a lot of room for continued growth. In addition to our current winter line, we are developing a kids line and a summer version of our lightweight packable shoe.
How does a day-in-the-life for you today compare to a day five or ten years ago?
Five years ago, I was an employment lawyer for a large corporation. I was working 50 to 60 hours a week and my son was usually the last kid to be picked up at daycare. Now, I think I might be working more hours, but I love what I do, I have time to pick my son up from school everyday and I think I might have the best job in the world.
What have been the challenges for you?
The footwear industry is a very capital-intensive business. Orders are placed and paid for before sales or receivables can be collected, so it requires floating a lot of capital. Obviously, in an industry like this, it's a challenge. I've also had challenges with wearing so many hats. I have a great team, but because we are so small, we all have to wear many different hats. Changing from the Operations manager, to the Finance person, back to CEO, etc is a constant challenge. All in all though, these are exciting challenges to learn and navigate. It makes things very exciting all the time.
What has been the most rewarding aspect of launching Pakems?
To see an idea I had on a ski slope in Italy turn into something real, something I actually am wearing on my feet right now, is amazing. I've met so many amazing people along the way who have helped me in making Pakems a reality, it's been incredibly rewarding. And it's been so much fun talking to various leaders in the footwear industry like Brian Smith, founder of UGG and Rory Fuerst, owner of Keen. I am truly fortunate to be doing what I'm doing.
Do you have any advice to share with our users who might be looking into launching their own business?
What is the saying, do what you love and you'll never work a day in your life? I'll tell you, I absolutely love Pakems, building this business and all the challenges. I would say it has been a lot of work, but I couldn't be happier with the kind of work it's been. If you want to set out on your own, love what you do. It will be challenging and you will stumble and maybe even fall along the way. But it's not how we fall that counts, it's how we get back up and keep going that is a true testament to who we are. And don't let lack of experience stop you. Honestly, I had zero experience in the footwear industry, but I figured out how to do what needed to be done every step of the way.
Care to add any last words?
In today's world, it's more important than ever to try and make a difference and as a business owner, social entrepreneurship is one way we can work to make that difference. At Pakems, we decided early on we wanted to have a social awareness campaign, whereby instead of printing our logo in the liner of our shoe, we've decided to print a positive message. Our social awareness campaign is called "Step into Your Intentions" and the first message we have printed is "Be Kind." Our inspiration came from The Ellen Show, as Ellen ends every show with the words, "Be kind to one another." It's an anti-bullying campaign and having been bullied when I was a child myself, I decided I wanted this to be our first Step Into Your Intentions campaign.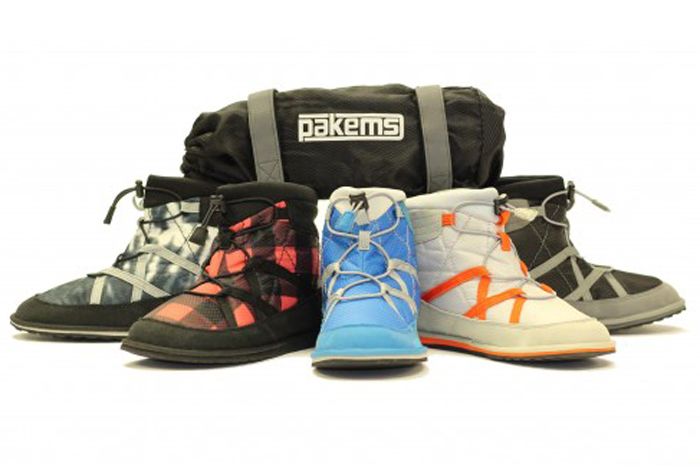 The Pakems campaign on Indiegogo runs from Nov. 20, 2013 - Jan. 3, 2014 and first-run products are estimated for delivery in January 2014 - go check out the Indiegogo page or head directly to Pakems.com!
---