BACK TO NEWS
B$Z: Licensing Expo Announces New Motorsports Feature for 2014 Show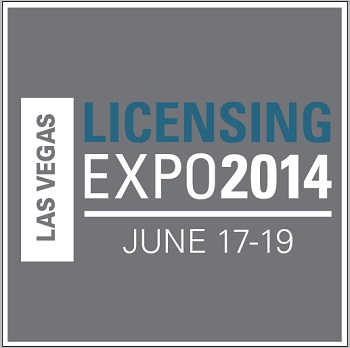 Licensing Expo Announces New Motorsports Feature for 2014 Show
Press Release from Licensing Expo
LOS ANGELES, Dec. 9, 2013 (Virtual Press Office) -- Advanstar Licensing, organizers of Licensing Expo, the world's largest and most influential entertainment, brand and art licensing trade show, today announced the addition of a 5,000 square foot motorsports themed feature area at Licensing Expo 2014.
The Motorsports Cafe in the Brands and Agents section of the show will be home to the leading sanctioning bodies in the motorsports industry, all looking to grow and develop their businesses through licensing and brand extensions. Vehicles and drivers will be featured from The National Hot Rod Association, SCORE International Off Road Racing, Global Rally Cross and more.
"This is an exciting new venture for Licensing Expo and one that will raise the profile of sports licensing among our attending retailers and manufacturers," commented Jessica Blue, vice president, Licensing Expo.
Advanstar will partner with motorsports experts RACE Motorsports Marketing, Inc. and Hot Import Nights to organize and promote the new feature. Brian Rock, president, RACE Motorsports Marketing Inc. commented, "We are very excited to bring the action-packed world of motorsports into the spotlight at Licensing Expo and to clearly define the associated benefits from a business perspective."
Licensing Expo, which is sponsored by the International Licensing Industry Merchandisers' Association, will take place June 17-19, 2014, at the Mandalay Bay Convention Center in Las Vegas, Nevada.
For more information and to register for free to attend, visit www.licensingexpo.com.
For more Licensing Expo news, visit www.licensingexpo.com or find them on Twitter (@licensingexpo), on Facebook or via LinkedIn.
About Licensing Expo
Licensing Expo (www.licensingexpo.com) is the licensing industry's largest annual event. A trade show for leveraging properties and brand equity to develop merchandise, Licensing Expo attracts more than 400 exhibitors representing more than 5,000 brands and properties in entertainment; sports; fashion and apparel; publishing; art and design; automotive; animation/anime; home and housewares; and lifestyle. Exhibitors include Fortune 500 consumer brands, film studios, publishing houses and other creative agencies. Attendees from more than 80 countries represent the world's leading retailers, licensees, manufacturers, distributors and licensing agents. Licensing Expo is owned and organized by Advanstar Communications, Inc., is sponsored by the International Licensing Industry Merchandisers' Association (LIMA), and is affiliated with License! Global magazine and Brand Licensing Europe.
About Advanstar Communications, Inc.
Advanstar Communications, Inc. (www.advanstar.com), producer of Licensing Expo and Brand Licensing Europe, is a leading worldwide media company providing integrated marketing solutions for fashion, life sciences and power sports industries. Advanstar serves business professionals and consumers in these industries with its portfolio of 147 events, 68 publications and directories, 267 electronic products and web sites, as well as educational and direct marketing products and services. Market leading brands and a commitment to delivering innovation, quality products and services enable Advanstar to "connect our customers with theirs." Advanstar has approximately 1,000 employees and currently operates from multiple offices in North America and Europe.
---