BACK TO NEWS
EVENT: Malakye.com Presents the Shmooz at Agenda on Jan. 8, 2014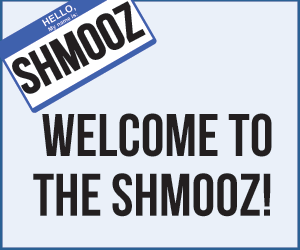 The Shmooz is Back! Malakye.com's Career Fair & Professional Networking Event will be held at the Agenda Show in Long Beach. Don't miss out on this amazing (and free) event!
Press Release from Malakye.com
Manhattan Beach, Calif. (January 6, 2014) – Malakye (http://www.Malakye.com/), the leading careers website for professionals and companies in lifestyle-driven industries, presents the Shmooz at Agenda in Long Beach, Calif. on Wednesday, January 8th, 2014, from 11am-4pm.
This FREE event brings together some of the most coveted brands in the action sports and street wear industries to meet with talented and enthusiastic job seekers for current and / or future job opportunities.
"Anyone can click to apply from the comfort of their home," explained Jeremy Havlik, Corporate Recruiter at Vans. "But to make the effort to attend the Shmooz shows your dedication & passion to work for Vans."
Industry leading employers already committed to exhibit at the Shmooz include: Oakley, Fox Head, Volcom, Pacific Sunwear, Asics, Quiksilver, Roxy, DC Shoes, Tilly's, The Clymb, Swipe 4 The Kids and Malakye.com, with more to be announced in the coming days. These companies will be recruiting talented individuals for a wide range of positions, including sales, marketing, product development, retail, product design & development, and more.
"Attending Malakye's Shmooz is a must for Oakley," stated John Seely, Talent Acquisition at Oakley. "We've been participating since the beginning and are always pleased with the quality of the participants. We meet qualified candidates for current open roles and pipeline for future needs. We average 5 hires from each Shmooz: designers, merchants, textile engineers and more. Bottom line...Your business will looz if you don't Shmooz."
Join us! Companies interested in participating in the Shmooz at Agenda can contact Chad Mihalick (chad@malakye.com) for more details.
Register! Job Seekers who wish to attend can order tickets for free at bit.ly/agenda-shmooz-winter2014
Get involved! Get the conversation started on Facebook, Twitter and Instagram by hash tagging #Shmooz and tagging @malakyecareers. And be sure to stay connected by joining the event page.
About Malakye.com
Malakye.com, based in Manhattan Beach, Calif., provides the lifestyle-driven industries with services in employment, recruitment and business & industry news. Throughout Malakye.com's 10-plus year history, the company has provided a platform to connect passionate jobseekers with companies looking to hire in action sports, the outdoors, fitness, cycling, power sports, and beyond!
Learn more about the company at: www.Malakye.com
About the Shmooz
The Shmooz is Malakye.com's version of a Career Fair and Professional Networking Event. The Shmooz features leading employers from the lifestyle-driven industries and is well-known for bringing together some of the most coveted brands in the industries to meet enthusiastic jobseekers with both the skill sets and mindset that would make them excellent candidates for positions within these unique organizations.
Learn more about the Shmooz by viewing a quick video recap at: vimeo.com/59123388
For any questions or for more information, please contact patrick@malakye.com
---