BACK TO NEWS
TEAM: olloclip Kicks Off Ambassador Program with Skateboard Veteran Jamie Thomas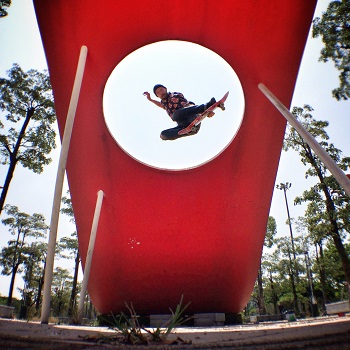 olloclip Kicks Off Ambassador Program with Skateboard Veteran Jamie Thomas
Press Release from olloclip
HUNTINGTON BEACH, CALIF – January 7, 2014 (AGENDA Long Beach) – olloclip® (www.olloclip.com), the creator of easy-to-use mobile photography tools, announced today that Jamie Thomas, a 20-year veteran of professional skateboarding and founder of Zero Skateboards and Fallen Footwear, will be an ambassador for olloclip in 2014.
Jamie is a skateboarding icon and throughout his career has received many awards, such as 'Skateboarder of the Year' by the readers of Transworld Skateboarding Magazine as well as 'Entrepreneur of the Year' by business leaders and Ernst & Young. Jamie continues to release inspiring video sections showcasing his skateboarding while also attending global tours and skate events.
"Jamie has been a long-time user of the olloclip iPhone photo lenses for his skate videos and photography. His continued usage of our lenses shows he is a natural believer of our products," said Mark Sweetser, olloclip sales director for Action Sports and Photography. "He is not just a great athlete, but he has a fantastic eye for taking photos and video. He is a true professional in many ways."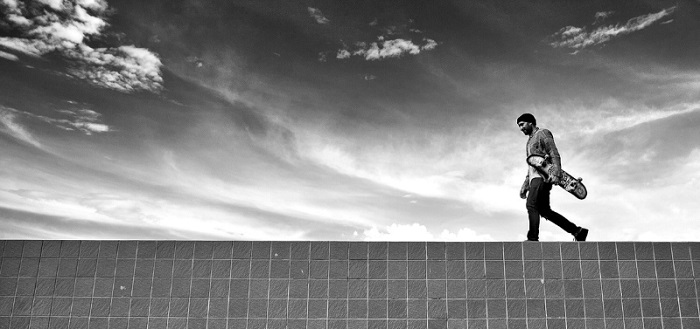 Jamie will create original and engaging content with olloclip's mobile photo lenses that will be shared with his large fan base as well as olloclip's through their social media platforms, web and in-store representation. olloclip will also be collaborating with Jamie on several exciting projects this upcoming year. His content will surely captivate, inspire and influence individuals interested in capturing images with their mobile devices.
"olloclip iPhone lenses are great products and are amazingly useful for documenting skateboarding as well as day-to-day life. I have been using the wide-angle and fish-eye lenses as a consumer since they were released. I'm thankful for olloclip's support and appreciation of the skateboard community and excited about this partnership," Jamie Thomas said.
olloclip photo lenses help get the most out of mobile photos and videos. Weighing less than an ounce, it's a great compact lens kit designed for skateboarders who want to broaden their picture-taking capabilities and take their mobile photos and videos even further.
The latest olloclip 4-in-1 iPhone photo lens puts four lenses in one small package that's lightweight and compact enough to fit in a pocket. It gives you fisheye and wide-angle lenses, great for capturing the bowls and verts. And when you unscrew those lenses, you'll find two macro lenses (one offering 10x magnification, the other 15x) that get just the level of detail you're looking for to examine small objects like bearings, trucks, and even road rashes.
More information on the full olloclip product lineup of compact mobile photography tools for Apple devices, including the 4-IN-1 photo lens, Telephoto + Circular Polarizing Lens (CPL), Macro 3-IN-1 photo lens and Quick-Flip™ case with Pro-Photo Adapter for iPhone and iPod touch, is available at www.olloclip.com.
olloclip will be rolling out its ambassador program in Q1 2014 with pre-selected olloclip fans who authentically use olloclip, have a great social media following and fantastic eye for taking mobile photographs.
About olloclip
The olloclip® brand is synonymous with creativity in your pocket — olloclip products give amateur and professional photographers alike the ability to use the iPhone to capture and share what was previously impossible — easily, spontaneously and artistically. With olloclip, one's mobile phone becomes a window to the world, and mobile photography/videography enters a whole new realm of possibility. For more information about olloclip, visit olloclip.com.
olloclip® is a registered trademark. © 2013 olloclip. All rights reserved. Featured photography and the content within are the property of respective owners. olloclip Registered Community Design Numbers 001312359-0001, 001312359-0002, 001312359-0003, 001312359-0004, 002199992-0001, 002199992-0005. U.S. Patent No. 8,279,544 and D678379. U.S. and foreign patents pending. iPhone 5/4/4S and iPod are trademarks of Apple Inc.
Connect with olloclip
•@olloclip and #olloclip
•Instagram - http://instagram.com/olloclip - @olloclip
•Flickr - http://www.flickr.com/groups/olloclip/
•Facebook - www.facebook.com/olloclip
•Twitter - http://twitter.com/olloclip
•YouTube - http://www.youtube.com/user/olloclip
Connect with Jamie Thomas
•Instagram - http://instagram.com/jamiethomas -@jamiethomas
•Facebook - www.facebook.com/jamiethomasofficial
---