BACK TO NEWS
B$Z: Retailers to Begin Receiving Calls for SIMA's Speciality Retail Distribution Study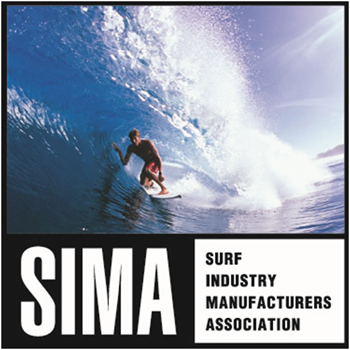 Retailers to Begin Receiving Calls for SIMA's Speciality Retail Distribution Study; Sixth Study Changes from Bi-Annual to Annual in 2014
Press Release from SIMA
ALISO VIEJO, Calif. (January 8, 2014) —The Surf Industry Manufacturers Association (SIMA) launches the 2013 SIMA Specialty Retail Distribution Study, the sixth of what will now be an annual study, with calls beginning January 13, 2014. In order for the most accurate results, retailer participation in this study is crucial.
Specialty retailers can expect to begin receiving telephone calls January 13, 2014 from the Leisure Trends Group (LTG), a full-service consumer research and consulting company, on behalf of SIMA asking for their participation in the study. Calls will be made through mid-February, and specialty surf and skate retailers will be selected at random to participate. Survey calls should last approximately 15 minutes and retailers can choose to set a call-back time allowing the phone survey to be completed at their convenience. Not only will all participating retailers receive a free copy of the study results when released (a $1,759 value) but they will also be entered into a drawing to win one of two prizes: $500 cash or a grand prize trip to Surf Summit 17, the surf industry's top conference hosted by SIMA and BRA.

"It's no secret that credible industry data is critical for both manufacturers and retailers in providing sales trend information and forming an overall strategic vision," said Doug Palladini, SIMA President and Vans VP/GM Americas. "That is one of the big reasons why the decision was made to conduct the SIMA Retail Distribution Study annually rather than bi-annually. We highly encourage all specialty retailers who are called for the survey to participate. The call should only take 15 minutes, but the consolidated data from the survey will serve the collective industry for years to come."
The goal of the study is to obtain surf and skate industry data and statistics covering areas such as regional and channel differences, and category sales volume via the phone survey of specialty retailers. The 2013 SIMA Specialty Retail Distribution Study will provide an overview of the U.S. surf and skate market in 2013, as well as provide the surf industry with the information needed to better understand the trends that directly impact sales, business performance and retail strategies.
SIMA's past Specialty Retail Distribution Studies were well received and valued by both the surf industry and non-endemic entities alike. The 2012 SIMA Specialty Retail Distribution Study changed methodology from previous studies and was not able to be compared to past results. The 2013 SIMA Specialty Retail Distribution Study begins the annual repetition of the study and will be able to be compared to the 2012 study as well as future studies.
Results from the study will be announced and reviewed at Surf Summit 17 in Los Cabos, Mexico, May 14-17, 2014. For more information about the SIMA Specialty Retail Distribution Study, please visit www.sima.com.
About SIMA
The Surf Industry Manufacturers Association (SIMA) is the official working trade association of more than 300 surf industry suppliers. Founded in 1989, SIMA is a non-profit organization that serves to promote awareness of the surf industry and participation in the sport of surfing through public relations efforts and a variety of services, educational programs and research. In addition, SIMA actively supports oceanic environmental efforts through its 501(c)(3) charitable environmental foundation, the SIMA Environmental Fund. In the past 24 years, SIMA's Environmental Fund has raised more than $6.2 million for environmental groups seeking to protect the world's oceans, beaches and waves. The SIMA Humanitarian Fund, also a 501(c)(3) charitable foundation, was established to award grants to various surf or boardsport related social and humanitarian non-profit organizations whose efforts are focused on improving the quality of life, health and/or welfare of people. Since 2004 the SIMA Humanitarian Fund has raised and donated more than $1.58 million to surf-related non-profit humanitarian organizations. For more information regarding SIMA, please visit www.sima.com. Follow SIMA at Twitter.com/SIMA_SURF.
---