BACK TO NEWS
Exposure: AGENDA Long Beach WINTER 2014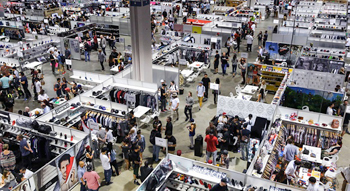 EXPOSURE: AGENDA Long Beach | WINTER 2014
Heading into its 11th year with a clear vision and staying true to its roots, The Agenda Show continues to provide an experience for buyers and brands in the action sports & streetwear markets to collaborate and do business by not being 'intimated by the usual overwhelming tradeshow experience'.
This show, held January 7-8, 2014 in the Long Beach Convention Center, marked the largest to date for Agenda, attracting over 15,000 people.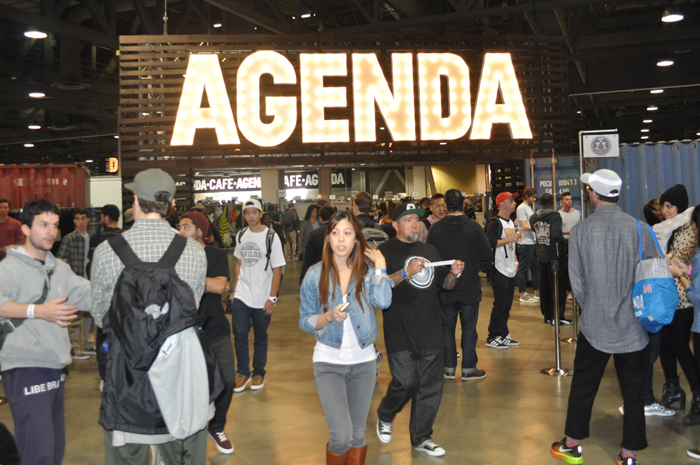 Welcome to The Agenda Show, the leading forum for the action sports, surf, streetwear, lifestyle and footwear industries!
Below is a look at a recent Agenda to give you a taste of what goes on bi-annually in the Long Beach Convention Center.
AGENDA LBC JULY 13 from Agenda Tradeshow on Vimeo.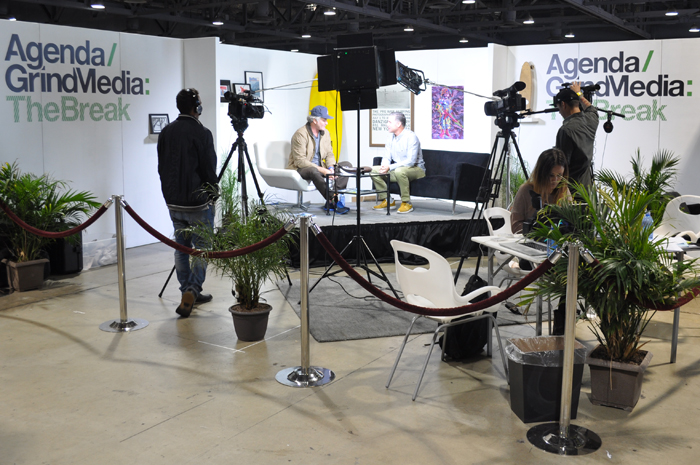 GrindMedia returned for its second season of "THE BREAK", which is 'aimed at offering industry insights, sharing behind-the-scene brand lessons and enlightening today's young entreprenuers in our indstury'.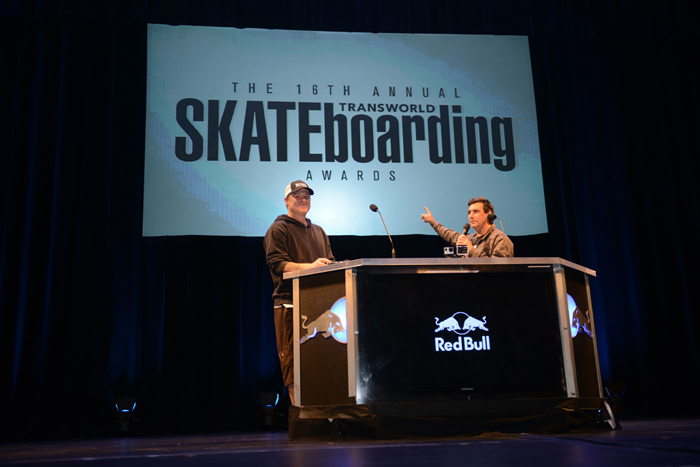 This year, TransWorld SKATEboarding held the annual TWS Awards on the first night of Agenda, Tuesday, January 7, 2014. Click here for a full recap of the night, including the winners, photos and videos from the red carpet and more! (photo: GrindMedia)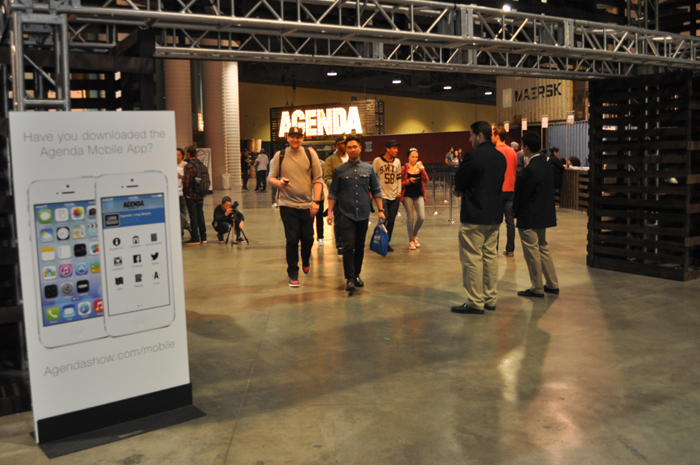 Walking the show floor, it was clear that Agenda is continuing its exponential growth by providing an ever-increasing offering of the most sought-after brands in the youth lifestyle and streetwear culture.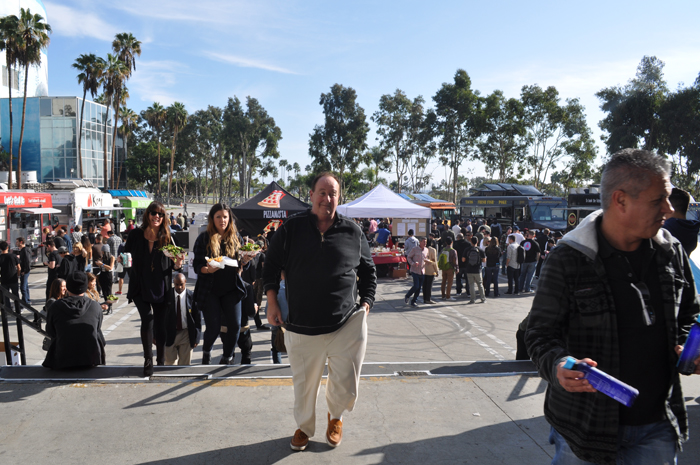 It's lunch time with Vans' head man, Steve van Doren - why not hit up the Agenda Cafe? Pizzanista or Free Range LA, anyone?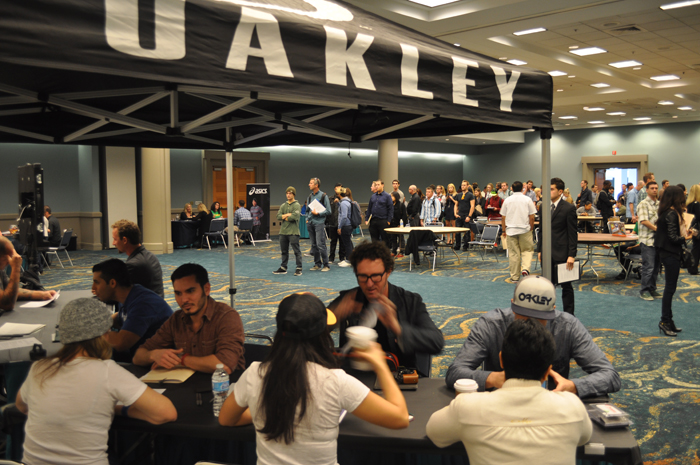 The Shmooz was back! Located in Room 104A, our career fair and networking event was held on Day 2 of Agenda and brought together 14 amazing companies to meet with hundreds of eager jobseekers. Click here for more photos from the Shmooz!
The Shmooz @ Agenda - winter 2014 from MalakyeCareers on Vimeo.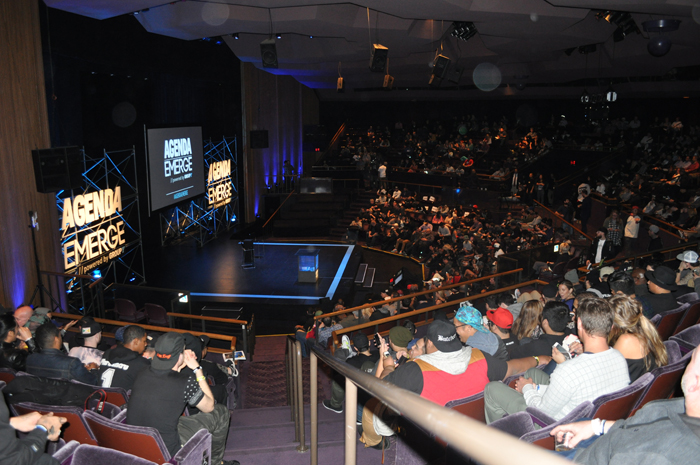 Also back by popular demand was AGENDA Emerge. This edition was hosted by legendary skateboarder Fleix Arguelles and welcomes speakers like Zumiez Tom Campion, Karmloop's Founder Greg Selkoe, HUF's founder Keith Hufnagel and features a one-on-one conversation with skateboarder Paul Rodriguez and NAS. Click here for details on the event, including photos and more, and for information on the upcoming AGENDA Emerge edition in New York.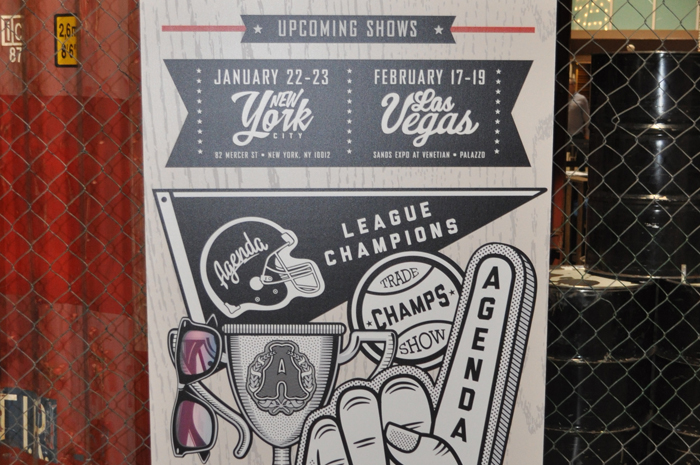 Agenda is coming to a venue near you! Click here for info on registration and more for the upcoming AGENDA New York and AGENDA Las Vegas.
---