Back to News
GEAR: ThirtyTwo Ultralight 2 Lands Gold Award at ISPO
January 23, 2014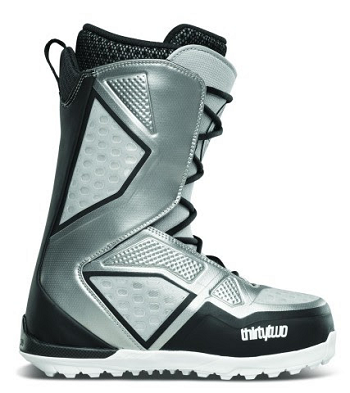 ThirtyTwo Ultralight Lands Gold Award at ISPO
Press Release from ThirtyTwo
MUNICH, GERMANY (January 23, 2014) – ISPO recently announced that the ThirtyTwo Ultralight 2 was selected as the Gold Winner in the action segment and boots freestyle category. ISPO honors the best products for the upcoming season with an ISPO Award annually. This year the jury examined 418 entries from 27 countries and selected the best for awards.
"It's great to see a brand really pushing the limits of what's imaginable in snowboard boots," said Tom Wilson-North, ISPO Award Jury Panel Member. "The Ultralight got the Award because of the modern design and best-in-class liner, and of course for its featherweight, which will do a lot to reduce riding fatigue. Snowboard boots don't need to be heavy."
The ThirtyTwo Ultralight was the first rubberless snowboard boot, and the Ultralight 2's Evolution outsole and minimalist design makes it the lightest boot yet. The Ultralight 2 has an articulating cuff shell construction that allows the upper section of the boot to move independently creating consistent heel hold through the full flex range, one-to-one lasting, a performance backstay, a 3D molded tongue and internal lacing system.
For the latest on ThirtyTwo, connect with the brand here:
•Twitter/Instagram: @ThirtyTwo
•Facebook: facebook.com/ThirtyTwo
•Youtube: http://www.youtube.com/user/ThirtyTwovideo
About ThirtyTwo
Established in 1995, ThirtyTwo was created by snowboarders for snowboarders. Rider-owned and privately held since day one, ThirtyTwo has led the snowboard market with new and never before seen innovations in technology, performance, comfort and eco-friendly initiatives. All ThirtyTwo products have been tested and approved by the best snowboarders in the world. For additional information, visit thirtytwo.com.
---