Back to News
B$Z: Spyder Introduces All New Brand Identity for its Women's Apparel
January 28, 2014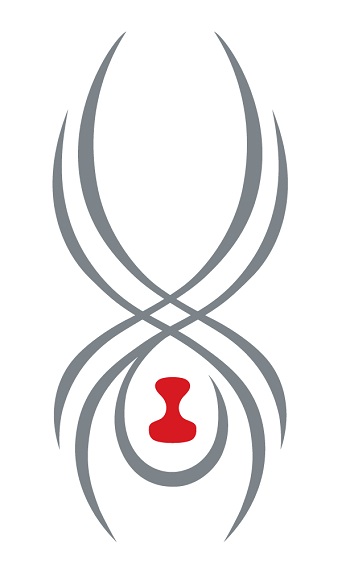 Spyder Introduces All New Brand Identity for its Women's Apparel
Press Release from Spyder
BOULDER, CO. (January 28, 2014) – Spyder Active Sports, Inc., the iconic ski and active lifestyle apparel brand, has introduced an all-new, female-specific brand identity for the Winter 2014/15 season and beyond. Make no mistake – this is Spyder's clear indication of its ever-evolving expansion in women's design. Spyder's existing branding is iconic and powerful, and as the brand's success inside and outside the snowsports marketplace continues to grow well outside its male-driven product selection, Spyder has researched and developed an all-new brand mark for its women's product offerings.
The new brand mark, dubbed 'Femme Fatale,' is a studied exercise in femininity, power, and proportion, taking all the strongest aspects of the famed 'bug' and creating a strikingly beautiful variant for Spyder's new Women's collection. Femme Fatale is long and lean with twists and turns – reminiscent of the very carves fans of Spyder live to make on the mountain.
According to JJ Collier, Spyder's SVP of Product and Design, "Femme Fatale is strong and sexy and a perfect way to showcase our new approach to Women's Spyder for Winter 2014/15. It is one crucial part of the focus of our women's collection to include 'Perfect Storm' merchandising, compelling product, and a simplified fit strategy."
With regard to Femme Fatale, Collier further noted: "All the best aspects of the iconic Spyder 'bug' were reinvented in a beautiful, inherently feminine mark that is both instantly recognizable and very fresh ... and we love her implication of freshly carved ski turns."
About Spyder Active Sports
Spyder is one of the largest specialty ski brands in the world. It is an Official Supplier to the U.S. Alpine and Canadian Alpine Teams. Spyder products integrate high-technology fabrication, sport-specific function, and fashion conscious designs. Based in Boulder, CO, the company sells high performance outerwear and sportswear in the United States, Canada and more than 50 countries outside of North America.
http://www.spyder.com
---