Back to News
B$Z: Angry Birds Take Flight on Smith Optics Junior Collection
January 27, 2014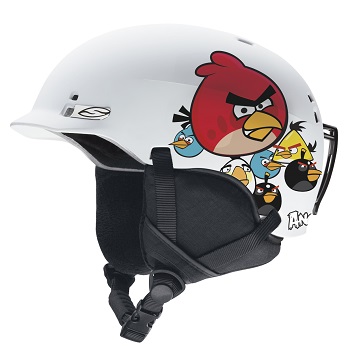 Angry Birds® Take Flight on Smith Optics Junior Collection
Press Release from Smith Optics
KETCHUM, Idaho (January 27, 2014) – Smith Optics is pleased to announce today a two-season partnership with the popular video game franchise, Angry Birds® to license its whimsical graphics on a collection of Smith's juniors and kids products.
Launching at retail in early Fall 2014, Smith will be introducing dedicated graphics of the stylized wingless birds on the Gambler/Zoom and Sidekick/Zoom combo kits, Daredevil, Gambler and Sidekick goggles, and Gage Jr. and Zoom Jr. helmets.
"The Smith X Angry Birds partnership is really exciting for us. Angry Birds has an amazing following with insane graphic possibilities, and a little bit of irreverence that we feel the market can use these days," remarked Eric Carlson, VP of Product & Design at Smith Optics.
"The combination of our collab items along with our inline graphics makes the 2015 juniors collection the strongest ever for Smith."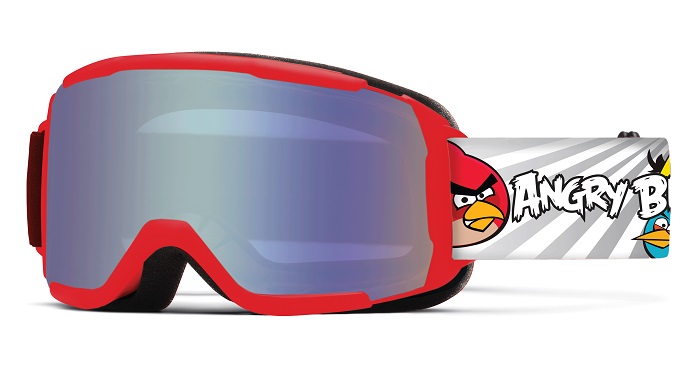 The Smith X Angry Birds products for 2014/15 will be available for order beginning Tuesday, January 28, 2014 with retail shipments arriving after August 15, 2014. Speak to your area sales representative or stop by SIA Booth # 2950/2650 for more information and to place your order.
ABOUT SMITH
Based in Sun Valley, Idaho, Smith Optics, Inc. was founded in 1965 with the creation of the first goggle featuring a sealed thermal lens and breathable vent foam. Today, Smith is known for its diverse line of sunglasses, snow and motorsports goggles, snow helmets, premium protective eyewear and ophthalmic eyewear. Smith's devotion to excellence, innovation, performance and style has made Smith the choice of action-sport athletes worldwide. Smith products are sold in more than 50 countries through sporting goods and specialty stores. For more information, check out smithoptics.com. Integrate Performance and Style.
Media Contacts
Cassie Abel, Smith Optics, [email protected] / 208.726.4477
Kate Gaeir, Akimbo Communications, [email protected] / 206.334.0863
---