BACK TO NEWS
B$Z: SDSI and Outdoor Retailer Partner to Support Entrepreneurial Growth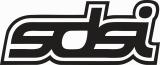 FundSourceOR pitch event puts startup companies in front of the outdoor industry investment community
Press Release from SDSI
Salt Lake City- January 29, 2013 – SD Sport Innovators (SDSI) and Outdoor Retailer announced today their pilot event, FundSourceOR that brings together emerging companies from the Outdoor Industry with investors specifically interest in the outdoor space.
The private, invitation-only program took place last week at the start of the Outdoor Retailer Winter Market at the Salt Lake City Marriott.
"Working with SDSI makes perfect sense. Outdoor Retailer has become a meaningful event for the financial community and SDSI's business mentoring program brings emerging brands to that community in an exciting and efficient way," said Kenji Haroutunian, VP Emerald Sports Group and Show Director. "Judging from the caliber of the first group of presenters, we see great things for this program for some time to come!"
The three presenting companies at FundSourceOR included SDSI Springboard graduates and SDSI members Cl!CK Carabiner, StrongVolt and Bon Hiver. Each company presented their business opportunity in five-minute pitches to potential investors and strategic partners with the intention of securing following meetings.
"It's about making marriages. This is at the heart of SDSI's mission to drive the growth of the Sports and Active Lifestyle Economy," said Lisa Freedman, Executive Director of SDSI. "Through our Springboard business mentoring program, SDSI prepares early stage companies for commercialization and investment opportunities and then helps secure the resources those companies need to continue their growth, such as capital investment. This partnership with Outdoor Retailer is the perfect platform to expose investors, specifically those interested in the outdoor space, to some of the most promising and innovative companies breaking into the industry."
Following up on the success of the pilot FundSourceOR at Winter Market, SDSI and Outdoor Retailer are looking to expand the event at Summer and Winter Markets. Companies interested in presenting at the next FundSourceOR at Summer Market 2014 should apply to SDSI Springboard here. Applications will be accepted from January 31to March 9.
About SDSI
SD Sport Innovators (SDSI) is a 50c3 non-profit business accelerator that connects and drives the growth of Southern California's vibrant sports economy by offering elite level networking, innovative programs and services for startups, mature companies and service providers. We offer mentoring, education and capital funding opportunities for start-ups; best practice collaboration, access to new technology, and public policy advocacy for mature companies; as well as deal flow to our service providers and the Southern California Investment Community. Learn more at www.sdsportinnovators.org
About Outdoor Retailer
Outdoor Retailer is committed to delivering the widest and most comprehensive outdoor buyer demographic that has open to buy and a passion for the outdoors. Stores from around the world are looking to Outdoor Retailer as the venue of choice for the most comprehensive collection of outdoor apparel, gear, equipment, climbing technology, footwear, ski mountaineering, camping, backpacking, cycling, water sports, rescue, outerwear, fitness gear and accessory companies from which to buy products. Outdoor Retailer has proven to be the leading growth vehicle for brands that are interested in progressing and advancing into multiple channels of the outdoor marketplace. From small shops and regional chains, to the largest national and international retailers - Outdoor Retailer attracts thousands of buyers and senior level decision makers that are looking for outdoor specific products, services, brands, fresh ideas, apparel launches, and outdoor innovation. Learn more at www.outdoorretailer.com
Contact Lisa Freedman SDSI Executive Director at lfreedmans@connect.org for more information or questions.
---