BACK TO NEWS
B$Z: ThirtyTwo Parties with Spring Break Snowboards
ThirtyTwo Parties with Spring Break Snowboards
The Brands Bring Back the '90's with a Wild Style Collaboration
Press Release from Master Plan Communications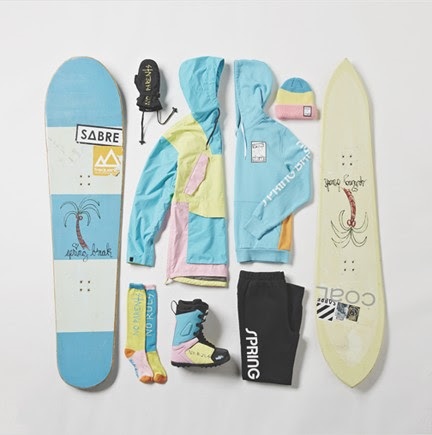 DENVER – Rider-owned ThirtyTwo and Spring Break are collaborating on boots, apparel, outerwear and accessories for next winter. It'll be impossible not to party in this wild style collaboration with bright '90s colors and killer vibes!
"ThirtyTwo and Spring Break are independent rider-owned brands in it for snowboarding," said Corey Smith, founder of Spring Break Snowboards. "Corporate snowboarding still sucks! Backing independent snowboarder-owned and operated companies supports snowboarding."
Spring Break Snowboarding creates handmade abstract snowboards that also serve as functional pieces of art. These experiments aim to deconstruct modern snowboarding and re-introduce the beauty of the sport through its surf style roots. The brand's creations find grace in simply turning and re-exploring the mountain from an entirely different perspective.
For the latest on ThirtyTwo and Spring Break Snowboards, connect with the brands here:
• Instagram: @ThirtyTwo and @springbreaksnowboarding
• The Web: ThirtyTwo.com and springbreaksnowboards.com/
• Facebook: facebook.com/ThirtyTwo and facebook.com/springbreaksnowboarding
• YouTube: http://www.youtube.com/user/ThirtyTwovideo
• Vimeo: http://vimeo.com/23096084
About ThirtyTwo
Established in 1995, ThirtyTwo was created by snowboarders for snowboarders. Rider-owned and privately held since day one, ThirtyTwo has led the snowboard market with new and never before seen innovations in technology, performance, comfort and eco-friendly initiatives. All ThirtyTwo products have been tested and approved by the best snowboarders in the world. For additional information, visit thirtytwo.com.
---