BACK TO NEWS
EMP: Travis Mathew appoints Sean Pence as Chief Operations Officer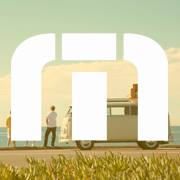 Travis Mathew appoints Sean Pence as Chief Operations Officer
Press Release from Travis Mathew
HUNTINGTON BEACH, Calif. — Travis Mathew today announced the appointment of Sean Pence as its Chief Operations Officer & General Counsel, effective February 3, 2014.
"We are very excited to have Sean join the Travis Mathew family, and his personality and professional outlook are perfectly matched with our team and company culture. We have achieved a great deal of success and growth over the past 5 years, and with Sean's experience and leadership, we are confident that we can take our business to the next level," said Travis Brasher, Chief Executive Officer of Travis Mathew, LLC.
Pence most recently served as the Chief Operations Officer of Quiksilver Americas, a $1B subsidiary of Quiksilver, Inc., one of the world's leading outdoor sports lifestyle companies that designs, produces and distributes branded apparel, footwear and accessories under the Quiksilver, Roxy and DC Shoes brands. As Quiksilver's COO, Pence was responsible for all of the company's operations in North and South America, with specific focus on production and sourcing, distribution, logistics, sales operations and customer service and the company's central marketing operations. In addition to his operational responsibilities, Pence has also managed Quiksilver's Latin America emerging growth markets.
Previously, Pence has held several other senior management positions including five years as the Quiksilver Americas General Counsel. "I couldn't be more excited to join the Travis Mathew family. The Travis Mathew brand, innovative products and most importantly, the team, are well positioned for continued growth and success and I'm very excited be a part of the ride!"
Founded and based in Southern California, Travis Mathew is an established and progressive men's lifestyle and active wear brand producing a full range of apparel and accessories. TravisMathew is part of a bigger picture – an active and fun lifestyle requiring clothes that prioritize both style and performance. Over the past several years, Travis Mathew has been leading the way in quality and active wear design. We remain committed to constant innovation and discovery to bring the best to our customers. We're throwing a party and everyone is invited.
---