Back to News
B$Z: Fuse Makes 'Best Places to Work in Vermont' List
February 4, 2014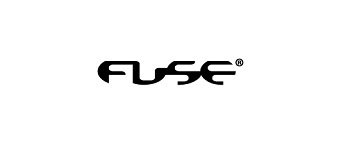 Fuse Marks its Fourth Consecutive Year On Vermont Business Magazine's 'Best Places to Work in Vermont' List
Press Release from Fuse
Burlington, VT (February 3, 2014) - Fuse, a marketing agency that connects brands with teens and young adults, has been selected for Vermont Business Magazine's 2014 "Best Places to Work in Vermont" list. This marks the fourth consecutive year Fuse has received this nomination, last year placing first in the Small/Medium employer category.
The Vermont Business Magazine's "Best Places to Work in Vermont" is an annual awards program designed to honor and recognize the best places of employment in Vermont. Fuse, havingmade the list since 2011, not only provides a creative environment for its employees to share ideas, insights, and inspiration, but also offers various benefits and perks on both a social and community level. Full-time employees receive generous benefits including health and dental insurance, liberal vacation time, a seasonresort pass to each employees' mountain resort of choice, an annual fitness reimbursement, and paid time off for volunteering. Employees are also encouraged to make use of flextime, half-day Summer Fridays, and comp days for any weekend work or travel.
"Making the 'Best Places To Work In Vermont' list for the fourth year in a row is truly an honor," said Bill Carter, partner at Fuse. "Our success is greatly attributed to our staff. They work hard, so we feel it's important to maintain a healthy and positive workplace environment for them."
Companies from across Vermont enter into a two-part process that evaluates workplace policies and practices, and overall employee experience. Final scores determine the top companies, as well as the ultimate ranking. Fuse and 26 other Vermont businesses will be honored at an awards ceremony in March, and will also be featured in a special issue of Vermont Business Magazine. Stay tuned to vermontbiz.com for the final results in March.
About Fuse
Fuse is a marketing agency founded in 1995 that connects brands with teens and young adults through sports, music, fashion, video gaming and other relevant cultural interests. Fuse's services include insights, brand strategy, public relations, event marketing, design, social media and digital services. The Fuse staff, led by Partners Bill Carter, Issa Sawabini and Brett Smith, is comprised of marketing professionals and cultural experts who have worked for some of the most prominent brands and agencies in the country. Fuse's experience is in a broad range of key categories that include sporting goods, beverages, snacks, footwear, auto, highereducation, and finance. Fuse's community initiatives include a donation program, community engagement committee, donation matching, staff leadership in community projects, monthly group volunteer projects, and paid time off for volunteering.For more information, visit fusemarketing.com, facebook.com/FuseLLC, linkedin.com/company/fuse or twitter.com/fuse_marketing.
About Vermont Business Magazine
Vermont Business Magazine has been the leading source of statewide business news and data in Vermont since 1972. Every month it publishes its print editions and in addition has two annual publications: The Vermont Business Directory in May and The Book of Lists in August. VBM also has an online version, vermontbiz.com, along with a free newsletter and several business events throughout the year.
About the Vermont Chamber of Commerce
The Vermont Chamber of Commerce, the largest statewide, private, not-for-profit business organization, represents nearly every sector of the state's corporate/hospitality community. Their mission is to create an economic climate conducive to business growth and the preservation of the Vermont quality of life.
---