Back to News
B$Z: Billabong Mulls Sale of E-Commerce Units
February 6, 2014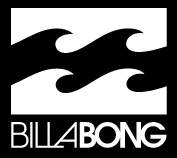 Billabong Mulls Sale of E-Commerce Units
News via SportsOneSource.com
Billabong International Ltd. has hired an investment bank to explore the possible sale of its SurfStitch and Swell e-commerce businesses. It also reached a new contract with the founder of RVCA out to 2018 and the completion of the previously announced sale of West 49.
This developments follows a general meeting held recently when shareholders overwhelmingly supported the strengthening of the company's balance sheet by the issue of A$135 miliion of ordinary equity to Centerbridge Partners, L.P. and Oaktree Capital Management, L.P. in order to reduce debt and provide a stronger financial platform for the turnaround plan.
Strategic Review of SurfStitch and Swell
Billabong has decided to undertake a strategic review of its multi-brand ecommerce businesses SurfStitch.com ("SurfStitch") in Australia and Europe, and Swell.com ("Swell") in North America. Billabong has appointed international investment banking firm Guggenheim Securities to assist in this review.
Billabong CEO Neil Fiske said the strategic review of SurfStitch and Swell would consider a range of options as part of the company's wider ecommerce strategy.
"As previously announced at our December AGM, our strategic priority is to focus on our direct to consumer mono-brand model across our retail and online operations. This review will assist us in evaluating options for the multi-brand SurfStitch and Swell ecommerce businesses," said Fiske. "Given the consistent growth and performance of these assets, we believe that there is an opportunity to progress our mono-brand ecommerce strategy and at the same time unlock value for Billabong shareholders."
Since launching in Australia seven years ago, SurfStitch has made an impression with its award-winning, innovative use of technology. It has quickly assumed a market-leading position in Australia and Europe, while Swell has also grown in the North America market.
Billabong owns North American-based Swell in its entirety and is a majority 51 percent shareholder in SurfStitch. The joint venture partners that own the remaining 49 percent interest in SurfStitch have appointed JP Morgan to represent their interests in the process.
Following constructive discussions with the joint venture partners as to Billabong's wider ecommerce strategy and their future vision for the SurfStitch business, it's been jointly agreed to explore future options.
The appointed advisors will evaluate a range of options to maximise the value of these businesses, including consideration of conducting an international sale process.
RVCA
The company also announces that it has entered into a new contract with Pat Tenore, the founder of RVCA, its fastest growing global brand.
Said Fiske, "Signing Pat to a new agreement which extends the relationship out to 2018, is a key part of our strategic focus on our big three brands. There are few people with the creativity and impact of Pat Tenore. He is a unique force, visionary, and brand builder within the industry. The RVCA brand has tremendous potential globally and this arrangement aligns Pat's incentives with those of our shareholders to maintain RVCA on a path of strong double digit earnings growth over the next five years."
Based in Costa Mesa, California, RVCA was founded by Pat Tenore and has seen significant growth globally in recent years.
The financial aspects of the agreed contractual extension include an amendment to the 2015 earn out arrangements which were negotiated as part of the original acquisition in 2010, a performance related component for the period to 2018, and the issue of 1.2m ten year options exercisable at 60c.
The 2014 earnings impact will be to expense approximately US$10m in the second half of fiscal 2014 as a significant item, the majority of which relates to the one time only amendment to the 2015 earn-out.
West 49
Finally, the company also confirms that the previously announced sale of West 49 has closed. The final proceeds of approximately CAD$3m were below the previously announced range due to seasonal end of year trading and other factors contributing to lower working capital on closing.
Billabong last November revealed it had sold iWest 49 for $3 million, well below the $9 million to $11 million it hoped to earn from the sale when it first reported the deal last November.
The buyer is YM Inc, known for its stores including Stitches, Sirens, Urban Planet and Bluenotes in Canada. YM acquired 92 West 49 retail stores across Canada and also entered into a two-year supply agreement while Billabong will retain its six eponymous Billabong stores and two Element stores in Canada. Billabong paid Canadian $99 million to acquire West 49 in 2010.
"I am pleased that the company has completed another of the simplification initiatives we have laid out in our turnaround plan. We continue to have an ongoing relationship with the purchaser, YM Inc to ensure we continue to serve our consumers in the Canadian market." said Fiske.
---