Back to News
B$Z: Verde Brand Communications Launches Action Sports Division
February 13, 2014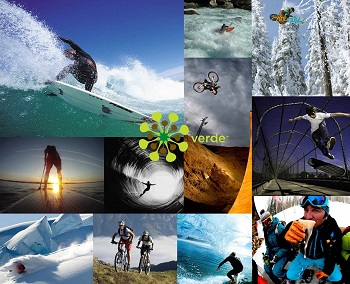 Verde Brand Communications Launches Action Sports Division
Experienced, 12-year-old agency aims to deliver time-tested brand communications services to action sports + lifestyle markets.
Press Release from Verde Brand Communications
JACKSON HOLE, Wyo. (Feb. 13, 2014) – With more than a decade worth of time in the trenches cultivating media relationships, executing for clients, and consuming adult beverages for work, Verde Brand Communications is bringing their expertise to the action sports and lifestyle markets.
Today, the multi-faceted PR and brand communications agency officially launches its new action sports division focused on bringing Verde's full-menu of services to all action sports. With current category clients like Ride Snowboards, K2 Snowboarding, Line Skis, K2 Skis, Diamondback Bicycles, Wave Sport, Dagger, Howler Brothers, and G-Form, the new division will broaden Verde's existing roots in the industry to provide strategy, execution, and growth in new media channels for action sports brands.
"Since the agency was founded we've worked, and continue to work, with great action sports brands, and now is the perfect time for us to launch a dedicated action sports division and really immerse our brand in the industry," said Keith Cozzens, Director of Action Sports + Lifestyle at Verde. "By tapping into what we've built over 12 years at Verde and transferring that to our action sports division, we have a quiver of tools at our disposal to bring new opportunities to action sports brands and help introduce them to new media outlets while amplifying endemic exposure."
From traditional PR to social media management and digital content solutions to events/trade shows and paid media support, Verde's integrated brand communications approach offers a customized package for every brand with the focus of keeping an eye on the prize. One key area Verde excels for its client partners is exposing them to new media markets. Generating successful non-endemic and broad market media coverage expands a brand's reach into new demographics, diversifies the brand's touch points, and helps move the sales needle.
Verde works with 35-plus brands in the active lifestyle markets, has offices in Jackson, Wyo., and Boulder and Durango, Colo., and is powered by 25 experienced, hard-charging professionals. In addition to the agency's current action sports clients, Verde's past clients in the industry include: GoPro, Drift Innovation, Ocean Minded, Bonfire Snowboarding, and Kona Bicycles.
"Verde has worked with many brands within action sports since our founding and our new division is a natural extension for us as an area of focus," said Kristin Carpenter-Ogden, Verde's Founder and CEO. "I am proud to have Keith directing this division: He's connected, experienced, creative, understands the industry, and he's super driven to expand Verde's reach and authenticity into the action sports market."
Contact Keith: [email protected] and 970.259.3555 x122.
About Verde Brand Communications
Verde Brand Communications is a full-service public relations, digital media, branding, and consulting agency, founded in the outdoor active lifestyle markets. Verde's clients are in the outdoor, cycling, action sports + lifestyle, snowsports, travel, and health and wellness markets. Verde's offices are located in Jackson, Wyo., and Boulder and Durango, Colo. For more, visit verdepr.com.
---