Back to News
American Decal Q&A with President Paul Riccobon
February 19, 2014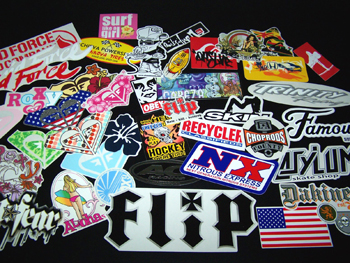 American Decal Q&A with President Paul Riccobon
American Decal Company has been manufacturing custom stickers, decals, posters and other printing products for nearly 40 years using innovative technology and time-tested techniques. Based in Southern California, the company was bought by Paul Riccobon in the early 2000s and nowadays is known for consistently delivering high-quality and great-looking product at competitive prices.
"Today we enjoy holding some of the finest line screen resolution in the industry on a consistent basis, we are doing what we were told couldn't be done by industry experts," stated Paul Riccobon. "This is the beginning of the next chapter."
We interviewed Paul Riccobon, the President of American Decal, to get the scoop on how he got started with the nearly 40-year-old company he now owns, we asked him about the company's past and how he got to where he is today, we found out what the future holds for American Decal, and much more!

The American Decal Company was launched in 1976; nearly 40 years ago, what were the early days like?
We started with about 4 pieces of equipment for tape winding and slitting. We were called The Tape Factory back then and made mostly striping tape for the automotive industry and some roll tape. We would get big 48 inch or 60 inch master rolls and slit it down to retail size rolls, which were sold to distributors or auto shops.
Who were some of the first clients?
First clients of the tape factory were automotive dealerships all over OC and distributors that sold striping tape to the hobby industry. Others would be specialized industries such as Seems Great who sold double-sided tape for hems. The client base we have today started to take shape in the mid 90's.
How has American Decal changed over the years?
There have been three major changes over the years. The first major change was the purchase of a hot stamping press. The Press was originally bought to print customers logos on tape, we discovered playing with the set ups that we could make a die-cut foiled border sticker. It was an attractive little sticker and we patented the process. The new creation was marketed to the beauty industry as stick on jewelry or Jems for fingernails. We soon began to make nail art on the same machine. This was our first experiment in the sticker market.
The second change was mid 90's when we added a screen printing press. That is about the time when I came on board as sales manager.
I added action sports to the client base. We were able to acquire more printing equipment and by the end of the 90's we had 4 printing presses and laminating, slitting, rewinding equipment as well. Stickers were flying out the doors.
In the early 2000's the original owner decided to retire for health reasons. I was fortunate enough to purchase the company and soon after that I bought the assets of a competitor. That purchase brought us more technical knowledge and some very accurate printing equipment. It opened our eyes to a completely new world of possibilities. Since that time we have been working on and perfecting our color process...During the recession that started in 2008 we began to explore different product lines. Art Prints and posters was one product that we found we could produce well. Today it is about 25% of our business and growing.
What business is there nowadays for stickers and decals? Who are your typical clients?
It's out there. You have to work hard to earn it. And once you do, you better not screw it up or the next guy is in the wings waiting for his or her shot.
We have such a diverse clientele, off road, action sports, performance racing, hobby and Crafts stickers, industrial labels, faceplates, posters, banners and much more.
It's kind of cool because if one industry is not doing well the others can keep us going. We have a nice balance right now. We never take the mom and pop shops for granted. I teach my guys to take care of these companies as they would any other. At times even better. Many small orders pay the bills just like a couple big ones.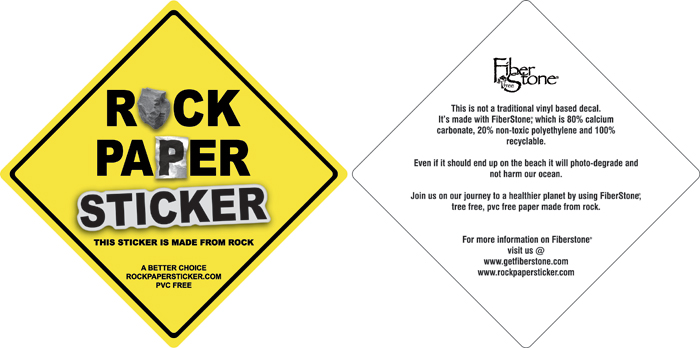 What are the most popular styles from the products you currently offer?
I have to say the most popular stickers are icon-based with simple graphics. The Roxy logo with a hibiscus, the Rip Curl logo with a lightning bolt, Metal Mulisha skulls. Don't overdo it. Clean and simple, it doesn't have to be fancy to get somebody's attention.
Right now our art prints are very sought after. We spent a lot of time and resources perfecting the way we produce them. We've had special ink formulated, we've had machines modified, tested many different substrates. With the results we have now, I believe our full color prints and posters are in the top tier of the industry. Not only is the resolution fantastic, we offer a few finish options that are unique to our process.
Oh yea, our stickers are really good too. Lol. We have recently introduced FiberStone stickers. FiberStone is made from rock and if left on the beach will photo degrade and leave nothing to harm our oceans. It is completely recyclable and a great eco –conscious product. RockPaperSticker.com for more info.
Bottom line is that everything we do is custom; you never know what's coming in the door next so we do our best to make every customer's product a popular one.
What are the pros/cons of being based in Santa Ana?
The factory is based in Santa Ana. It's on the border of Costa Mesa, Santa Ana and Fountain Valley. It's a good neighborhood, the street is a bit pot-holeish but other than that, I really haven't seen any drawbacks. The location is great for the industry's we serve. It is fairly central to Orange County and great for me because I can ride my bike to work. We don't have a big fancy building or an ocean view, that's money best reinvested to make improvements and pay the guys for working so hard.
Where do you see room for growth?
Room for growth? There's always room for growth personally and professionally. We search for new ideas every day. We try to cater to whatever creative force is behind a project. Sometimes you just gotta let the crazy inside your head out and see where it takes you….lol.
We've tried all sorts of things that I would say were not the most conventional. I have a background in a few other styles of printing and some combination things we've tried have had interesting and sometimes messy results.
Someone could say, hey Paul I want to print on this concrete or firewood or turtle shell. I usually say as long as we can do it safely, let's go for it! Must be the mad scientists in me. I am always open to try something "different".
What have been the challenges?
There will always be challenges. Challenges from competition, challenges from the financial aspect of the business, from legislation and regulations, challenges from equipment breaking down, I can go on, they seem to pop up where and when you least expect them.
We have lost some business over the years. Overseas took a lot of the nail art business. Some industries just went away. I used to worry about this kind stuff all the time. Now I know that there are things in life I have no control over so I choose to use my time and energy on improving the things I can.
Some say what we do is a dying business because of the digital age, I can't disagree more. I feel that what we do on some levels is an art form and we try to treat it as such.
Finding the right person for an open spot in the company is never an easy task. Most of my team has been with ADC for quite a while; we have a few pushing twenty years so I have been fortunate in that area. Our latest additions are both from Malakye.com and have been fantastic on the job as well as just being good people. You guys Rock!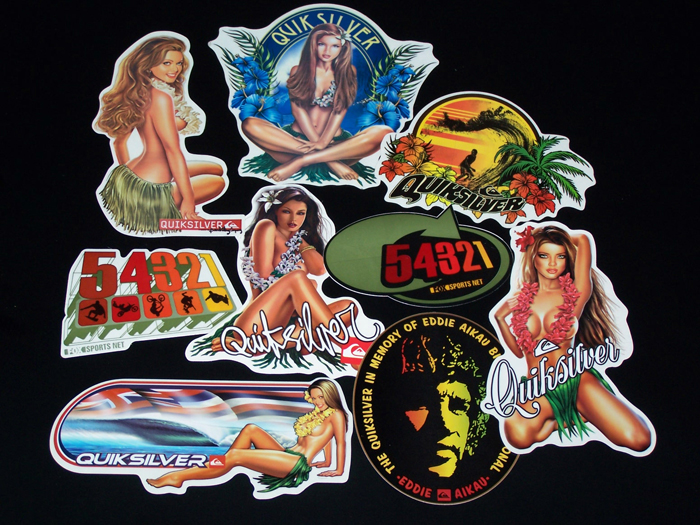 Are there any exciting plans currently in the works to expand the business in 2014 and beyond?
Expanding the business in 2014 depends on a few factors. First being space. The building we occupy will not fit much more and doesn't have the power to support any more equipment. We moved here in 2001 from Irvine and I didn't anticipate the growth we have enjoyed so the factory could use a new layout. In the mean time we can always go to three shifts. So I say yes, we have plenty of room for growth.
Can you share any historically popular designs printed by American Decal?
The first one I can think of right off the top of my head is a Roxy style called Lulu. A very simple design, it's a hibiscus flower on top of the Roxy icon. It sold like hotcakes. It was reintroduced to their line in 2013 as Luau and is still popular today.
How about the NOTW logo? Not of this World is a very popular sticker with a deeper meaning. My barometer for how popular an item is would be the freeway. How often do I see it driving down the road on the back of a car? There have been a couple stickers we have produced that I would call "timeless". I see them everywhere. It is a good feeling when we take a trip and see products out of our factory driving down the road on someone's car in North Carolina or walking to school on a kid's binder in Minnesota. I have seen our products all over the states and in other countries as well.
What has been the biggest reward for you in your time with American Decal?
Without a doubt it is the friends, family, clients and coworkers that I get to spend my days with that really make it easy for me to get out of bed in the morning.
Another thing that is cool is I get to work with industries that I also have for a hobby. I am an avid scuba diver so I sell stickers and decals to the scuba industry. I go to the trade shows not just to sell. I get to be a part of the culture, I get to see the new products and destinations, and I get to know people that I have read about as my influences in the industry. Same thing for other industries as well. My wife and I are huge hockey fans and have season tickets to the Anaheim Ducks. Guess what? It actually worked out pretty well, The Ducks organization is a great customer now and I get to take my other clients to enjoy the games. I'm all for win, win!
What makes American Decal a great place to work?
I'm not really comfortable tooting my own horn so I'm going to give this question to a person that worked for me until recently. She was with us for 4 years and is probably one of the best customer service people I've ever worked with.
When you get an offer that makes the future a lot easier to live with, sometimes you need to take the risk (I never should have told her that).
"Why is American Decal a great place to work? American Decal is a small, family owned business, and when you work there it feels that you are a part of the family. There is a sense of unity and camaraderie that inspires loyalty and teamwork. It has a relaxed and casual atmosphere and dress code but that doesn't mean relaxed standards or work ethics. On the contrary, at American Decal, customer service and satisfaction are the most important goals! You are given the freedom and autonomy to develop your position in the manner that best suits you as well as the company. There is no supervisor looking over your shoulder at all times. As long as your daily tasks and special projects are completed in an accurate and timely fashion you are allowed the freedom to make the position 'your own'. Paul, the owner of American Decal, allows for a flexible schedule, which allows for the ability to tend to personal obligations and other important family events. American Decal is a special place. When you leave at the end of the day you know that you have put in a good, honest day at work. You know that you played an integral part in the product that was ordered, printed and shipped to the customer that day."
Do you care to add any last words?
I would hope that my last words would always be Thank You.
I am very grateful for the blessings that I have today and the people that are in my life. My second family at the shop I can only describe as all around good humans. We work hard and still manage to laugh every day and sometimes there is stuff going on that just makes you grin all day long. Everyone knows to keep an eye out on April fool's day…lol. We try as a company to give back to the community and I'm fortunate enough to work with a few non profits like Pangaea Seed, Surfers Healing foundation for autism, Carden conservatory In Huntington Beach, The Fountain Valley Alano Club, The OC Animal shelter, Beach Point church, are a few. Our troops and first responders are always in our thoughts and we try to send care packages as often as possible.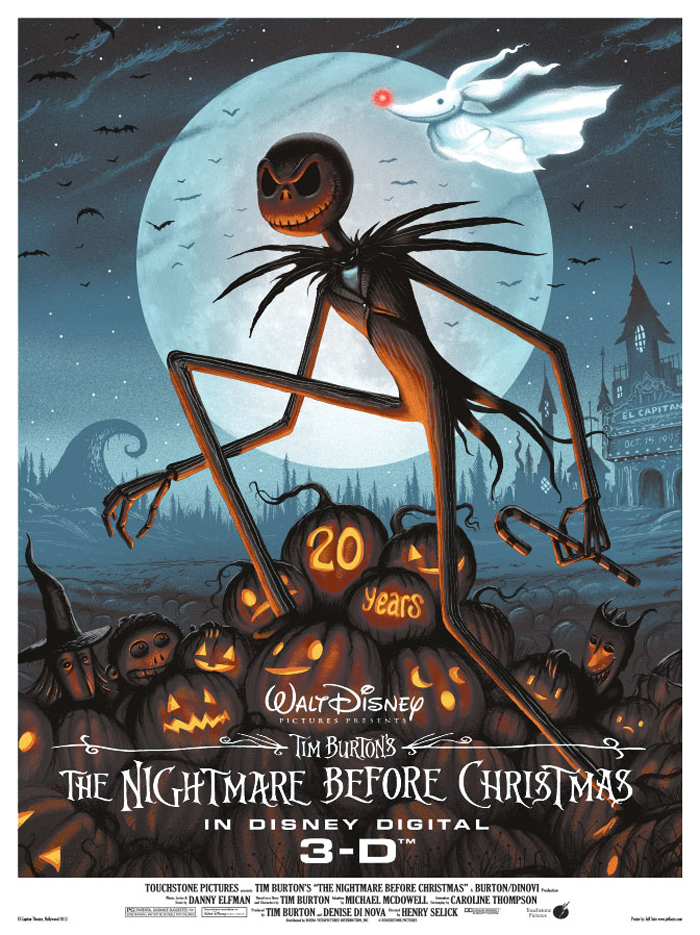 Get a free quote for your next order of custom printed products at amstickers.com!
---