Back to News
B$Z: ALAS Latin Tour Becomes The Newest ISA Recognized Organization
February 20, 2014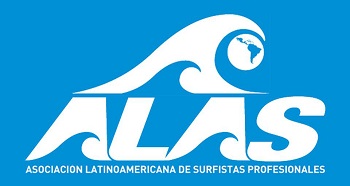 ALAS Latin Tour Becomes The Newest ISA Recognized Organization
Founded in 2001 in Lima, Peru, the ALAS Latin Tour has grown and helped develop Surfing and StandUp Paddle (SUP) in all of the Latin American region through various contests and development efforts.
Press Release from ISA
The ISA has officially added the ALAS (Association of Latin American Professional Surfers) Latin Tour to its list of ISA Recognized International Surfing Organizations. Founded in 2001 in Lima, Peru, the ALAS Latin Tour has grown and helped develop Surfing and StandUp Paddle (SUP) in all of the Latin American region through various contests and development efforts.
There are over eight ALAS Latin Tour Professional Surfing, SUP, and Bodyboard Circuit events in six countries that take place every year. In just over a decade, the organization has helped produce a long list of international Latin American Champions.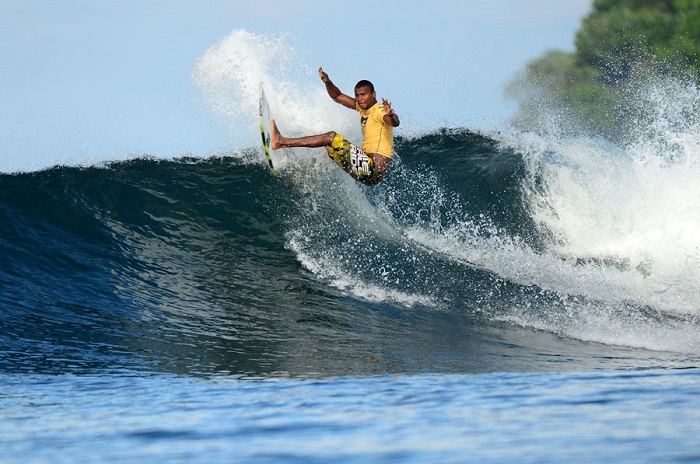 2013 ALAS Latin Tour Open Champion, Venezuela's Francisco Bellorin, pictured here competing at the 2013 ISA World Surfing Games in Panama. Photo: ISA/Tweddle
"ALAS is a welcome addition to the ISA's growing list of Recognized International Surfing Organizations," said ISA President Fernando Aguerre. "Now, as an official ISA member, ALAS will be able directly support the ISA's mission of developing surfing globally by better preparing regional surfers for a successful competitive future internationally. This will help elevate the level of surfing across all of Latin America, which is an incredibly wave-rich area with one of the fastest growing populations of surfers in the world."
"Becoming recognized by the ISA, which is the world governing authority for the sport, is a strong step forward for ALAS, especially after 12 years of developing surfing in Latin America. Under Fernando Aguerre's leadership, the ISA has attained a high level of word-wide prestige, while helping advocate for Olympic Surfing, as well as expanding the global reach of the sport," said Antonio Sotillo, President of ALAS. "This will only help elevate ALAS to a higher level, and will allow us to further develop and promote the sports of Surfing and StandUp Paddling for a better surfing future in our region."
ALAS currently has athletes in its competition from 18 countries including, Argentina, Brazil, Chile, Peru, Ecuador, Colombia, Venezuela, Panama, Costa Rica, El Salvador, Mexico, Dominican Republic, Puerto Rico, Barbados, Guatemala, Nicaragua, Uruguay and Trinidad and Tobago. Many ALAS Latin Tour Champions and surfers have had the honor to represent their National Teams in ISA World Championships.
In addition to ALAS, other ISA Recognized International Surfing Organizations include: the Association of Surfing Professionals (ASP), European Surfing Federation (ESF), Pan-American Surf Association (PASA), and the Christian Surfers International (CSI). All organizations are aligned with the ISA's mission to boost surfing globally through surfing competitions and development programs.
---