Back to News
B$Z: ASP Announces Title Sponsorship with Samsung for World's Best Surfers
February 21, 2014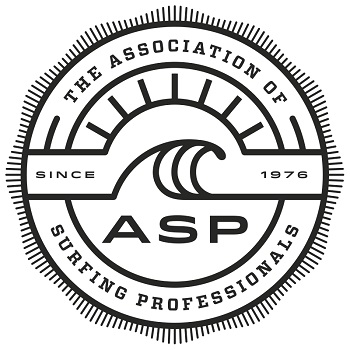 ASP Announces Title Sponsorship with Samsung for World's Best Surfers
The 2014 Samsung Galaxy ASP World Championship Tour will commence on March 1, 2014 with the Quiksilver and Roxy Pro Gold Coast.
Press Release from ASP
Association of Surfing Professionals (ASP) and Samsung Electronics Co., Ltd announced Samsung's title sponsorship of the ASP World Championship Tour that will see the global technology leader supporting the world's foremost governing body of professional surfing.
The 2014 Samsung Galaxy ASP World Championship Tour will commence its 21-event international series on March 1 with the Quiksilver and Roxy Pro Gold Coast.
"From the beginning, our goal has been to elevate the platform of this tremendous sport through top-of-class media and sponsor partnerships," Paul Speaker, ASP CEO, said. "Samsung is a global leader in technology, opening new possibilities for people everywhere, an ideal partner for professional surfing. Samsung will help us deliver a world-class experience for our athletes and fans. We are honored to have Samsung partner with us to celebrate the world's best surfers in the world's best waves."
Samsung will be instrumental in delivering the world-class performances of the globe's very finest surfers, including reigning ASP World Champions Mick Fanning and Carissa Moore, icons Kelly Slater and Stephanie Gilmore, up-and-comers John John Florence and Courtney Conlogue and a field of international, explosive and engaging talent across both the men's and women's divisions.
Following a transitional year in 2013 where the organization built up its departments and programs, this season will see the sport reborn with all of professional surfing's initiatives from production to athlete servicing to media, marketing, sponsorship, broadcast, falling under the purview of the ASP for the first time in the sport's storied 38-year history.
Samsung Galaxy ASP Men's World Championship Tour:
- Quiksilver Pro Gold Coast: March 1 – 12, 2014
- Margaret River Pro: April 2 – 13, 2014
- Rip Curl Pro Bells Beach: April 16 – 27, 2014
- Billabong Rio Pro: May 7 – 18, 2014
- Fiji Pro: June 1 – 13, 2014
- Bali Pro: June 17 – 28, 2014
- Billabong Pro Teahupoo: August 15 – 26, 2014
- Hurley Pro at Trestles: September 9 – 20, 2014
- Quiksilver Pro France: September 25 – October 6, 2014
- Moche Rip Curl Pro Portugal: October 12 - 2014
- Billabong Pipeline Masters: December 8 – 20, 2014
Samsung Galaxy ASP Women's World Championship Tour:
- Roxy Pro Gold Coast: March 1 – 12, 2014
- Margaret River Pro: April 2 – 13, 2014
- Rip Curl Women's Pro Bells Beach: April 16 – 27, 2014
- Rio Women's Pro: May 7 – 18, 2014
- Fiji Women's Pro: May 25 – 30, 2014
- Vans US Open of Surfing: July 27 – August 3, 2014
- Trestles Women's Pro: September 9 – 20, 2014
- Hossegor Women's Pro: September 23 – 29, 2014
- Cascais Women's Pro: October 1 – 7, 2014
- Maui Women's Pro: November 26 - December 6, 2014
---