Back to News
B$Z: Marketing and Communications Agency Dispatch Launches Motorsports Practice
February 28, 2014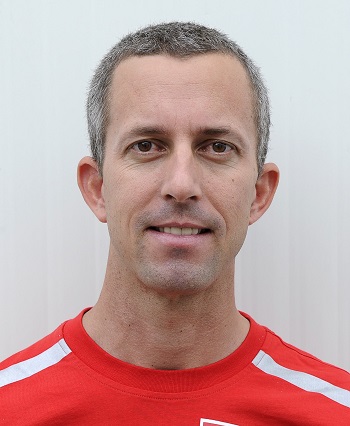 Dispatch Launches Motorsports Practice
Industry Veteran Chris Jonnum Joins as Powersports Director
Press Release from Dispatch
SAN RAFAEL, Calif. (February 28, 2014) – Dispatch Communications, a full-service marketing and communications agency with clients in the action sports, beverage, cycling, motorsports, and travel and tourism industries, today announced a new dedicated Motorsports Practice. To help lead the new division, the agency has hired former Ducati MotoGP press officer and motorcycle journalist Chris Jonnum as powersports director.
"Over the last two years, Dispatch has consistently added motorsports and powersports-related work," said Dispatch founder Eric Doyne. "The formalization of our experience in this area into a dedicated practice, along with Jonnum's leadership, will enable us to deepen our capabilities for existing clients while offering our expertise to new brands."
The parallels between Dispatch's work in the bicycle and motorcycle industries created a natural pathway for the agency to increase its involvement in powersports. Most recently, in 2013, Dispatch helped Bell Helmets re-launch its motorcycle-inspired bicycle division to the cycling industry. Additionally, the agency has executed ongoing motorsports-related initiatives for clients Michelin and Red Bull.
"I was immediately impressed with Doyne and the Dispatch team and knew it was the right environment for me," said Jonnum, who will work from his native Long Beach, Calif. "I'm confident that my deep knowledge of the powersports industry and Dispatch's first-rate reputation and long-standing client relationships will make this one of the leading practices in the industry."
A former amateur motorcycle racer, Jonnum worked in various positions for CN Publishing's Cycle News and Personal Watercraft Illustrated titles over a ten-year period before launching Filter Publications' Road Racer X in 2003 and serving as editor for its entire eight-year life. From 2011 to 2013, he worked as press officer for Ducati's factory MotoGP squad, following the international GP circuit and gaining positive impressions for some of the top racers and one of the motorcycle industry's most iconic brands. Jonnum also has editorial experience at MTB magazine and is still an avid cyclist.
About Dispatch
Dispatch specializes in marketing all of the aspects of an active, energetic lifestyle and represents some of the world's leading brands in their respective industries: Red Bull, Michelin, Giant Bicycle, Shimano and the nine Ski Lake Tahoe resorts. Comprised of communications pros who both represent and live their industries' lifestyles, the Dispatch team has offices in California, Colorado and Idaho.
---