BACK TO NEWS
TEAM: Giro Athletes Achieve Gold, Silver, and Bronze at Sochi Winter Olympics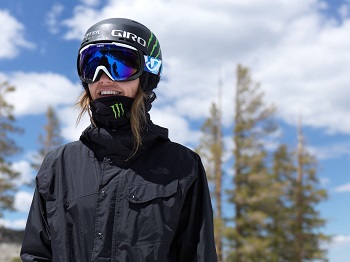 Giro Athletes Achieve Gold, Silver, and Bronze at Sochi Winter Olympics
Giro Sponsored Olympic Athletes Wore Combyn Helmet, Onset Goggles, Field Goggles and Blok Goggles
Press Release from Giro
(March 3, 2014; Santa Cruz, California) With the XXII Olympic Winter Games wrapping up in Sochi, Russia on February 23, 2014, Giro is proud to announce that four team athletes won medals in their respective disciplines of Snowboarding Halfpipe and Slopestyle, and the debut events of FreeskiingHalfpipe and Slopestyle. Giro sponsored athletes wore the comfortable and durable Combyn helmet with its innovative and award winningSoft Shell Construction and a selection of Onset, Blok, and Field goggles that employ EXV technology to create increased peripheral vision and an overall expanded field of view.
"These athletes are pushing the limits of what was once thought impossible and progressing the sports of snowboarding and freeskiing in new ways."said Brendan Murphey, Giro Brand Manager. "Our park and pipe riders have been instrumental in the development of the Combyn helmetand our EXV goggle collection, and we're proud of what these Giro athletes proved on the Olympic stage."
Helmet and goggle athlete Kaitlyn Farrington (USA) earned the snowboard halfpipe gold medal with a run that included a pop tart, switch backside 720, backside 900, alley-oop 540, backside 540, frontside 720; while full-package athlete Mike Riddle hit back-to-back double cork 1260's in the ski halfpipefor the first time to secure a silver medal at Rosa Khutor Extreme Park. Another historic moment for Giro athletes included SinaCandrian landing the first ever 1080 in women's slopestylecompetition history, and just missing a medal by finishing4th in the Snowboard Slopestyle.
Giro Olympic Snowboard Athlete Results:
Joss Christensen (USA) - GOLD | Ski Slopestyle
Kaitlyn Farrington (USA) - GOLD | Snowboard Halfpipe
Mike Riddle (Canada) - SILVER | Ski Halfpipe
Devin Logan (USA) - SILVER | Ski Slopestyle
Kevin Rolland (France) - BRONZE | Ski Halfpipe
Sina Candrian (Switzerland) - 4th Place | Snowboard Slopestyle
Sven Thorgren (Sweden) - 4th Place | Snowboard Slopestyle
Virginie Faivre (Switzerland) - 4th Place | Ski Halfpipe
Giro Sport Design:
Founded in Santa Cruz, California in 1985, Giro Sport Design develops new ideas to enhance the ride. Since creating the first lightweight, high-performance helmets for cycling and snowsports, we have maintained a strong focus on products that enhance the feeling of freedom and independence that riding brings to life. As the leader in the design, fit and engineering of products that complement the body, Giro is the first choice of riders worldwide.

---