BACK TO NEWS
TEAM: Professional Snowboarder Scotty Lago Joins Mountain Dew® Snowboard Team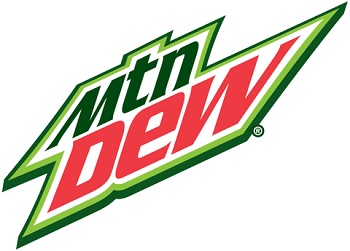 Professional Snowboarder Scotty Lago Joins Mountain Dew® Snowboard Team
"Scotty is one of the top snowboarders today, and we're very excited to welcome him to the DEW team."
Press Release from Fuse Marketing
PURCHASE, N.Y., March 6, 2014 ­– Mountain Dew is thrilled to welcome Scotty Lago to the DEW® team, joining fellow Frends Crew member Danny Davis to form an elite roster of snowboard athletes. Lago earned a bronze medal in the men's halfpipe snowboard competition at the 2010 Vancouver Winter Olympics.
"Scotty is one of the top snowboarders today, and we're very excited to welcome him to the DEW team," said Greg Lyons, Vice President of Marketing, Mountain Dew. "Scotty's style on the snow pushes conventional boundaries, which is something that DEW has always been passionate about supporting, so we know he'll bring a great, new dynamic to the roster."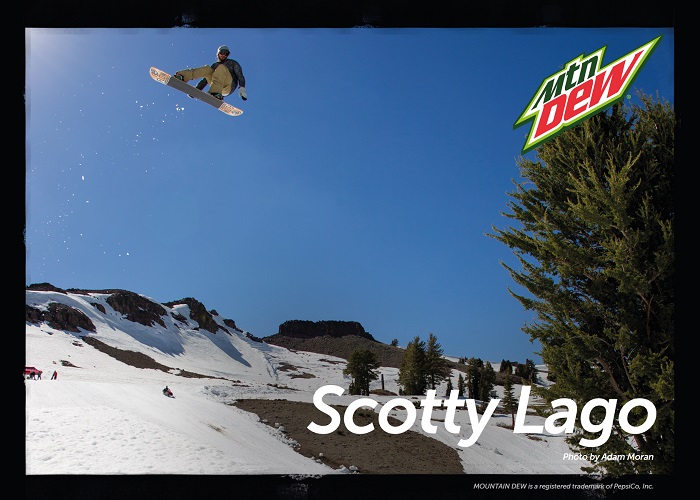 "I'm so hyped to be a part of the Mountain Dew team," comments Lago. "I've always wanted to ride for Mountain Dew…to join the likes of my buddy Danny Davis, Paul Rodriguez and Dale Earnhardt Jr. is amazing ­– let the games begin!"
Lago, who most recently was a member of the AMP Energy® snowboard team, started snowboarding at the young age of six, riding in the local mountains near his hometown of Seabrook, N.H. and tackling various challenges including halfpipe, big air, and slopestyle competitions, backcountry riding and keeping snowboarding fun through other grassroots efforts. Along with a bronze medal in the 2010 Vancouver Winter Olympics, Scotty has also found huge success in other elite competitions including the World Cup in 2006, where he won gold in the halfpipe and the U.S. Open of Snowboarding two years later taking the top spot on the podium for quarterpipe.
"Scotty is my best friend and one of the best snowboarders I know," stated fellow Mountain Dew rider Danny Davis. "I'm really excited that he's joining Mountain Dew. It's great to have a friend on the team."
Join the conversation about Lago and DEW @mtn_dew #ScottyJoinsDEW.
About PepsiCo
PepsiCo is a global food and beverage leader with net revenues of more than $65 billion and a product portfolio that includes 22 brands that generate more than $1 billion each in annual retail sales. Our main businesses – Quaker, Tropicana, Gatorade, Frito-Lay and Pepsi-Cola – make hundreds of enjoyable foods and beverages that are loved throughout the world. PepsiCo's people are united by our unique commitment to sustainable growth by investing in a healthier future for people and our planet, which we believe also, means a more successful future for PepsiCo. We call this commitment Performance with Purpose: PepsiCo's promise to provide a wide range of foods and beverages for local tastes; to find innovative ways to minimize our impact on the environment by conserving energy and water and reducing packaging volume; to provide a great workplace for our associates; and to respect, support and invest in the local communities where we operate. For more information, please visit www.pepsico.com.
---