BACK TO NEWS
B$Z: Skullcandy Announces Participation in the 26th Annual ROTH Growth Stock Conference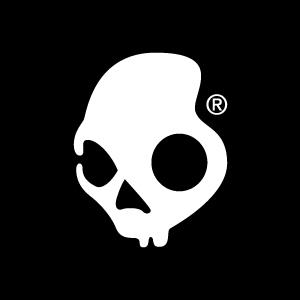 Skullcandy Announces Participation in the 26th Annual ROTH Growth Stock Conference
Jason Hodell, Chief Financial Officer, will host the presentation currently scheduled for Tuesday, March 11, 2014 at 2:30 p.m. Pacific Time.
Press Release from Skullcandy
PARK CITY, Utah, March 7, 2014 (GLOBE NEWSWIRE) -- Skullcandy, Inc. (Nasdaq:SKUL) today announced that the Company will make a presentation at the 26th Annual ROTH Growth Stock Conference at The Ritz Carlton in Dana Point, California. Jason Hodell, Chief Financial Officer, will host the presentation currently scheduled for Tuesday, March 11, 2014 at 2:30 p.m. Pacific Time.
The audio portion of the presentation will be webcast live at www.skullcandy.com under the Investor Relations section. An archived replay will be available approximately two hours after the conclusion of the live event.
ABOUT SKULLCANDY, INC.
Skullcandy is the original lifestyle and performance audio brand inspired by the creativity and irreverence of youth culture. Skullcandy designs, markets and distributes audio and gaming headphones and other accessory related products under the Skullcandy, Astro Gaming and 2XL by Skullcandy brands. Skullcandy was launched in 2003 and quickly became one of the world's most distinct audio brands by bringing unique technology, color, character and performance to an otherwise monochromatic space; helping to revolutionize the audio arena by introducing headphones, earbuds and other audio and wireless lifestyle products that possess unmistakable style and exceptional performance. The Company's products are sold and distributed through a variety of channels in the U.S. and approximately 80 countries worldwide. Visit skullcandy.com, or join us at facebook.com/skullcandy or on Twitter @skullcandy.
---