BACK TO NEWS
TEAM: etnies Welcomes Conner Coffin to the Surf Team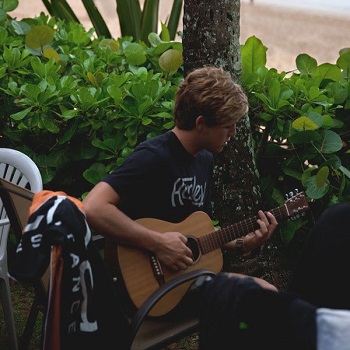 etnies Welcomes Conner Coffin to the Surf Team
Conner is currently ranked 27th on the WQS and he also rides for Hurley, Monster Energy, Oakley, Channel Islands, Frends and Sex Wax.
Press Release from Master Plan Communications
March 10, 2014 (Lake Forest, Calif.) – etnies is proud to welcome Conner Coffin to the surf team. Growing up ripping Rincon, Conner is known for his speed, style and power. His surfing is no joke, and after one look at the Young Wise Tails blog, you'll know he doesn't take himself too seriously. He has a lot of fun traveling the world surfing, playing guitar and admiring all the beautiful sights along the way.
For the latest on Conner and his surf adventures, check out: etnies.com/team/surf/conner-coffin/
Conner's been in the ocean since he was in kindergarten. He grew up surfing in and around the Santa Barbara area, where he developed a smooth style with powerful turns. Conner is currently ranked 27th on the WQS and he also rides for Hurley, Monster Energy, Oakley, Channel Islands, Frends and Sex Wax.
Conner will proudly join his younger brother Parker Coffin among the ranks of Benji Weatherley, Chris Del Moro, CJ Kanuha, Mason Ho and Wilko on the etnies Surf Team.
Connect with etnies on: etnies.com
Facebook: facebook.com/etnies.
Instagram: @etniessurf and @etnies
Vimeo: https://vimeo.com/etniesvideo
Twitter: @etnies
About etnies:
Established in 1986, etnies is the first skateboarder-owned and operated global action sports footwear and apparel company. etnies not only pushed the envelope by creating the first pro model skate shoe, but it pioneered technological advances and changed the face of skateboard footwear forever. Today, etnies' vision, led by owner and skateboarder Pierre-André Senizergues, is to remain the leading action sports company committed to creating innovative products that provide the most style, comfort and protection possible. etnies stays true to its roots by sponsoring world class skateboarding, surfing, snowboarding, moto x, and BMX continues its dedication by giving back to each of these communities. For additional information, visit etnies.com.
---