BACK TO NEWS
B$Z: SnL Communications Pens Iconic Footwear Brand Blundstone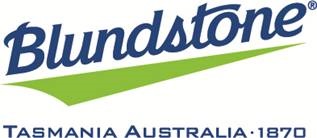 SnL Communications Pens Iconic Footwear Brand Blundstone
The SnL team will assist in expanding the Blundstone brand into a new platform of exposure.
Press Release from SnL Communications
March 11, 2014, Santa Monica, CA – SnL Communications, the boutique public relations agency that pioneered fashion and action sports PR on the west coast over 25 years ago, has signed Blundstone, the original Chelsea boot brand since 1870 from Tasmania, Australia. SnL will focus on building brand awareness and excitement in the U.S. market for the iconic footwear brand.
Founded in 1870, Blundstone is the original pull-on boot with classic style and unmatched durability. Since conception, the brand has won numerous prestigious design and community-based honors and awards, and though the design and technology has evolved over the years, the brand's commitment to quality has never changed. Boldly individualistic with a distinctive original look and feel, Blundstone boots are extremely comfortable due to the "comfort last" and PU mid sole supported by a long-wearing TPU outsole. Blundstone boots are built to go anywhere, do anything and look great every step of the way.
SnL Principal Staci Levine will oversee all publicity for the brand. Levine says, "Bringing Blundstone into the SnL fold helps further solidify our agency's expertise in the footwear market and also allows us to tap into our action sports, fashion and outdoor backgrounds to build upon the brand's growing momentum in the U.S. market."
The SnL team will assist in expanding the Blundstone brand into a new platform of exposure. Through thoughtful and engaging media campaigns, SnL Communications carefully crafts unique and compelling ways to promote all of its clients.
About Blundstone
Founded in Tasmania, Australia in 1870, Blundstone is recognized as quite possibly the world's most comfortable, most durable boots ever made. Blundstone is known for its iconic elastic-sided Chelsea boots sold worldwide that offer maximum protection, durability and contemporary styling. The company's extensive boot range also includes a safety boot line that offers the ultimate in comfort and protection for industrial usage. For more information, visit www.blundstone.com.
About SnL Communications
In business for over 25 years, Los Angeles-based SnL Communications leverages its understanding of the fashion and action sports industries to distinguish its clients' brands. SnL develops customized public relations programs based on the needs of each client that are created using a proactive, creative and decisive approach. From editorial focused programs to full-service marketing strategies, SnL helps build brands through extensive media coverage and strategic planning. For more information, please visit www.snlc.net.
---