Back to News
SNOW: Midwest Skier Named Ambassador of the Year for Introducing 15 Newcomers to Lessons
March 20, 2014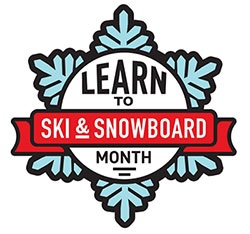 Midwest Skier Named Ambassador of the Year for Introducing 15 Newcomers to Lessons
Runners Up Include a Snowboarder and Another Skier
Press Release from SIA
WASHINGTON (March 20, 2014) -- Scott Kolts of Dahlgren, IL was named Learn to Ski and Snowboard Month/Bring a Friend Ambassador of the Year in a new program that is designed to encourage current skiers and snowboarders to help newcomers sign up for lessons from professional instructors and extol the benefits of skiing and snowboarding. Cindy Rust of Hauser Lake, ID was first runner up and Lei Xia of Jersey City, NJ was second runner up.
Kolts brought 14 children and adults to Paoli Peaks, IN for beginner lessons and an additional adult to Steamboat Springs, CO. Paoli Peaks is a family-oriented ski/snowboard area in N. Paoli, IN near Louisville, KY.
As Ambassador of the Year, Kolts wins a four-day trip for two to the resorts surrounding 2002 Winter Olympics host Salt Lake City, compliments of Ski Utah, a pair of skis from Head Wintersports, a season pass for next winter, a pair of Heatwave gloves from Seirus Innovation and a pair of high-tech socks from Falke USA.
The Ambassador program is part of the snow sports industry's Learn to Ski and Snowboard/Bring a Friend Initiative. The goal is to motivate those already involved in the sports to encourage and help newcomers sign up for lessons from professional instructors. To become an Ambassador, current participants are asked to help at least three newcomers sign up for beginner lessons and register them through the national Bring a Friend Challenge.
Rust took the Bring a Friend Challenge and brought 11 newcomers - some to Mt. Spokane, Washington and some to Schweitzer Mountain in Idaho. She won a snowboard set up from Flow Sports. Lei Xia brought three newcomers to Shawnee Mountain in Pennsylvania. All three Ambassadors win a jacket from The North Face. Rust and Xia also win a gift from Falke USA.
"Not many people in my area ski, so the Bring a Friend Challenge offered a fun way for me to help other people get involved, particularly my daughter Alex," said Kolts after learning he was Ambassador of the Year. "She's fallen in love with it--and I now have a great ski buddy."
Lauren Grenier, Paoli Peaks' director of marketing and administration, says the venue gets a lot of beginners primarily from Kentucky, Tennessee, Georgia and Alabama as well as Illinois and Indiana.
"It's nice to be the facility that enabled Scott to win such a great prize," said General Manager Matt Grenier. "We hope that the people he brought become as passionate about the sport as we are".
Raelene Davis, VP, Marketing for Ski Utah and chair of the Learn to Ski and Snowboard Month/Bring a Friend Initiative says she is thrilled to be hosting Kolts especially after learning that he grew up in Utah. "Scott's passion motivates others to try the sports", she said. "That's pretty obvious."
"One of the things I enjoy most is seeing a first-timer really take to skiing," continued Kolts. "I can see how much they enjoy it just by the look on their face. I like to tell them it only gets to be more fun as they continue to improve. Some of my friends who learned to ski this year are already planning ski days for next winter. I can't wait!"
For the past six years, January has been designated Learn to Ski and Snowboard Month even though lessons are available all winter long. The initiative launched in 2009. This is the second year for the Bring a Friend Challenge.
CONTACT: Mary Jo Tarallo, Initiative Director | [email protected] | 202-431-6950
About Learn to Ski and Snowboard Month:
January is Learn to Ski and Snowboard Month. Ski areas and resorts in over 30 states celebrate with special offers to get children and adults out on the snow and taking lessons from a professional instructor. Learn to Ski & Snowboard Month is an industry initiative organized by the National Ski Areas Association, the Professional Ski Instructors of America-American/Association of Snowboard Instructors, the National Ski Patrol, SnowSports Industries America, numerous state and regional resort associations, industry partners and the snow sports media. Program media partners include: Freeskier Magazine, Mountain magazine, OnTheSnow.com, Outside magazine, Powder Magazine, SAM Ski Area Management, Ski Channel, SKI Magazine, Skiing magazine, Skier News, SnoCountry.com, Snow industry letter, Snowboard Magazine and TransWorld SNOWboarding Magazine. Industry partners include Brice & Associates Marketing Communications, Cultivator Advertising & Design, Liftopia, nxtConcepts Interactive Marketing & Media, Ryan Solutions, sitour, Ski Dazzle, Ski & Snowboard Expos, Snow Monsters and Snowboard Colorado. .
---