BACK TO NEWS
Exposure: Oakley O Positive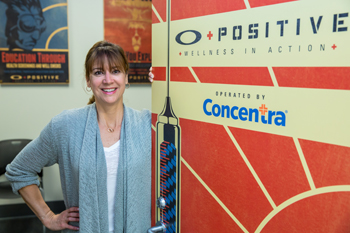 Exposure: Oakley O Positive
Oakley Launches Onsite Health and Wellness Center at Company Headquarters
In March 2014, Oakley opened its doors to "O Positive" - Orange County's first onsite health and wellness center at the company's interplanetary headquarters. Located in the heart of the Oakley Bunker, O Positive will service the more than 2,000 employees who work at Oakley's HQ in Foothill Ranch, Calif. And the center, with over 1,000 square feet of space which holds two procedure rooms, a lab area, the waiting room and the center's business office, will be staffed with a full-time Physician Assistant, two Medical Assistants and a part-time Supervising Physician provided by Concentra, a health-care provider with more than 33 years of experience that Oakley has partnered with to operate O Positive.
"By offering the convenience of an onsite wellness center, our internal athletes have access to resources that enable them to perform without obstacles," said Caroline Starner, Head of Global HR at Oakley. "This is really ground-breaking and I'm thrilled that Oakley is on the leading edge of employers making health care of strategic importance."
We caught up with Caroline to get the scoop on the services and benefits of Oakley's new onsite health and wellness center and the impact it will have on its employees, and with recruiting future talent for the company. We also asked her about the center's potential challenges and the internal reaction after launch and much more!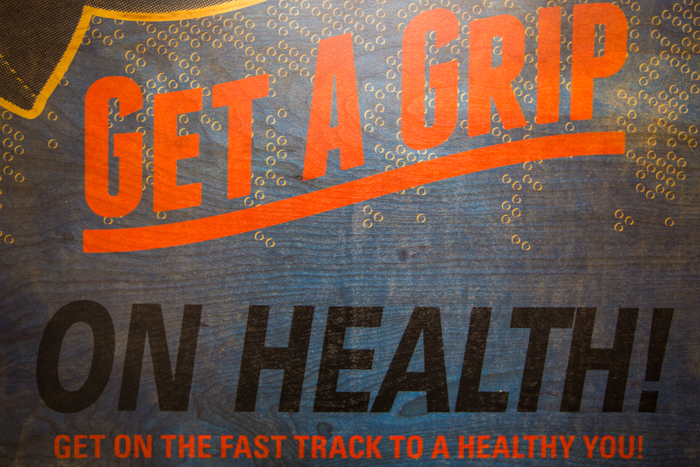 What has the response been to the announcement of O Positive?
The response is extremely positive. We have gotten terrific feedback from those that have visited the clinic. They areour champions and the best advertising to fellow team members.
Who has access to Oakley's Onsite Wellness Center?
All Oakley paid employees.
What impact will O Positive have on the lives of Oakley employees in the long run?
Healthier employees. If our employees use O Positive to get their biometric screenings and physicals, and they get after their health in a preventative way we hope to catch a health change early so that it doesn't turn into a serious issue. That impacts our employee's daily life in a real and tangible way.
What are the positive benefits for the company?
The return on investment will be seen through our health insurance claims and utilization. We should expect to see those costs go down or stabilize. It is also a great attractor for future talent. It drivestop candidatesto Oakley so that wecan find those that are uniquely qualified to work here.
What spurred the creation of O Positive? Was there an internal demand for this sort of facility?
This was a long term project several years in the making. There wasn't internal demand per say. It was more external with foresight into the changing health care landscape. We knew there would be more pressures on employers to deliver healthcare and pressures on the healthcare system in general. Our creation was inspired by this foresight and designed to create a solution that is unique and cost effective.
Are there companies in other industries that have similar health and wellness centers that served as the inspiration for starting O Positive at Oakley HQ?
Certainly there are occupational health centers in other companies, what makes O Positive unique is our drive to make it a wellness center. The purpose is to keep our people healthy and productive.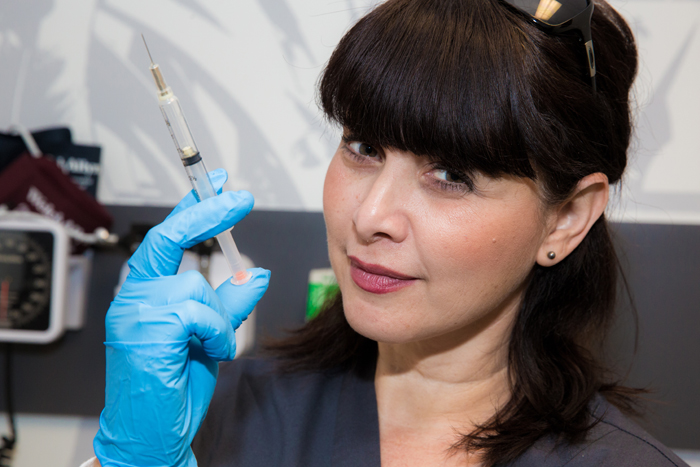 Were there any significant challenges for the team during the creation of Oakley's Onsite Wellness Center?
There are always issues that need solved in any innovation, that is to be expected when you disrupt the norm.
Do you see room for growth?
Yes, our demand for O Positive is already high, and we built the space with room for growth. We expect to have more exam rooms added and possibly more staff in the future as well.
What will O Positive look like in a year from now?
O Positive is in the heart of the employee hub of the building. A year from now, there is a comfort factor with using the facility to have honest conversations about personal health that keeps our employee athletes in peak performance condition.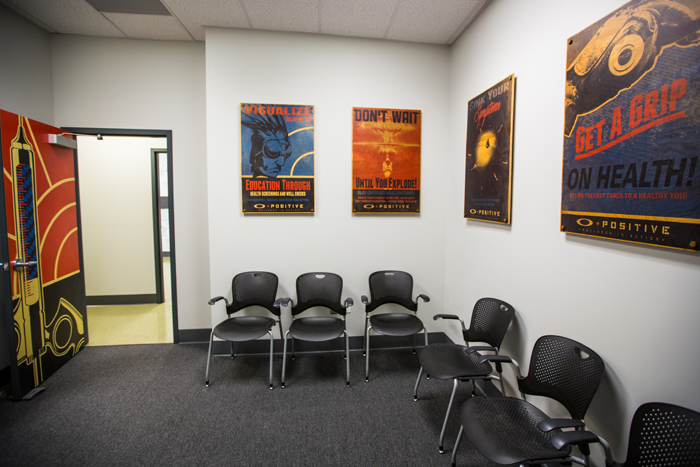 Visit Oakley.com/careers to learn more about life inside the Oakley Bunker and discover career opportunities to support the company's performance and lifestyle innovations.
---