Back to News
B$Z: SURFER Magazine Partners with Encyclopedia of Surfing
March 31, 2014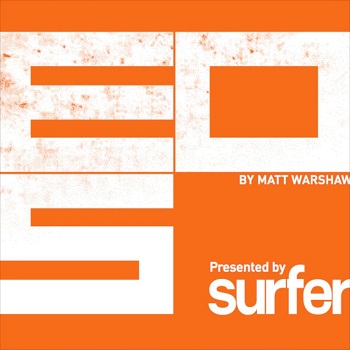 SURFER Magazine Partners with Encyclopedia of Surfing
SURFER's support will enable EOS to continue to preserve and curate surfing's cultural history while providing its content absolutely free of charge.
Press Release from GrindMedia
SAN CLEMENTE, Calif., March 31, 2014 – SURFER is proud to become the presenting sponsor of the Encyclopedia of Surfing (EOS), a relationship that brings together two of surf culture's most cherished and authoritative voices.
It's a match made in surf history heaven. SURFER is the surf world's flagship publication, long considered the "bible of the sport." EOS, the surf world's go-to reference source since its first printing in 2003, re-launched as a website in 2013. EOS has since become the greatest one-stop collection of surf information on the Internet, chock full of previously unseen photos, video, and film clips.
Surf media luminaries who have opened up their vaults to the EOS project include Bruce Brown, Kai Neville, Art Brewer, Taylor Steele, Dana Brown, Jeff Divine, John Severson, Doc Ball, Thomas Campbell, Greg MacGillivray, Stacy Peralta, LeRoy Grannis, Alby Falzon, and Pete Taras.
SURFER's support will enable EOS to continue to preserve and curate surfing's cultural history while providing its content absolutely free of charge.
"SURFER has relied so heavily on The Encyclopedia of Surfing over the years, that supporting Matt and his vision to bring the encyclopedia online was the least we could do," says editor Brendon Thomas. "If SURFER's sponsorship of EOS enables Matt to continue to do what he does so well, then we feel we've done the surf world a service."
Surfermag.com will feature a special EOS section on its website at surfermag.com/eos, with regularly updated content from Warshaw's team, including surf culture commentary and featured entries from the encyclopedia's archives.
The sponsorship continues Matt Warshaw's nearly three decades long relationship with SURFER magazine. "I've been reading SURFER since the magazine was made using a chisel and stone, and working with them since 1985," says Warshaw. "So stoked and honored to have the SURFER backing EOS."
Facebook: facebook.com/surfermag
Twitter: @SURFER_Magazine
Instagram: @surfer_magazine
EOS Facebook: facebook.com/encyclopediaofsurfing
EOS Twitter: @eos_4u
About SURFER
In 1960, SURFER Magazine began as the original. After a long history of delivering provocative and insightful editorial features, revealing interviews and award winning state-of-the-art photography, SURFER remains the authoritative voice of the surfing world and thus earned the moniker "the bible of the sport." The SURFER brand has also grown to include Surfermag.com, Fantasy Surfer, and the SURFER message boards. All of these assets combine to make the SURFER network the most current and reliable channel of information to the surf community. The magazine is published by Source Interlink's GrindMedia, which reaches more than 22-million active sports enthusiasts through an integrated network of magazines, online properties, events and television programming. To learn more, visit surfermag.com
About GrindMedia
Source Interlink Media's GrindMedia is the world's largest action/adventure/outdoor media company reaching more than 45 million engaged consumers every month through its print, online, mobile, TV/video and events platforms. Among its 29 leading media assets are brands such as GrindTV.com, SURFER, SURFING, TransWorld SKATEboarding, Bike, POWDER, TransWorld Motocross, Snowboarder, Canoe & Kayak and more. Delivering significant reach across both action sports enthusiast and various in-market consumer audiences, GrindMedia also produces more than 40 leading events and webcasts such as Surfer Poll Awards, TransWorld SKATEboarding Awards, Powder Video Awards, Lowers Pro and EnduroCross. GrindMedia is also the exclusive action and adventure sports content provider for Yahoo! Sports. To learn more, visit grindmedia.com or visit grindtv.com.
---