BACK TO NEWS
Exposure: Office Booyz 2014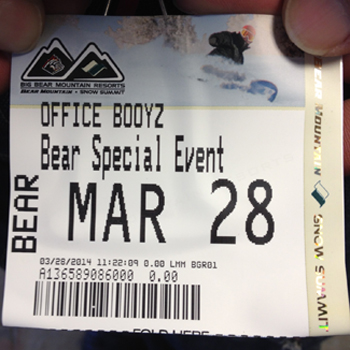 Office Booyz 2014 Goes Off at Bear Mountain's Industry Weekend
Bear Mountain hosted the snow industry for a fun-filled weekend, March 28-30
It was the last weekend of snow action at Bear Mountain and the annual Office Booyz snowboard contest for snow industry desk jockeys went off this year during Bear Mountain's Industry Weekend, in conjunction with the Neff Beach Bash and Red Bull's Switch Board. Highlights from the weekend included three days of FREE riding for qualified snow industry professionals, a pond skim, banked slalom, complimentary donuts from Dank Donuts, lunch provided by Wahoo's, a reggae fest on Sunday and much more!
"The event was awesome. It was great to see a lot of familiar faces in the industry and get to ride, drink, and eat for free! The tacos were awesome, the beer was cold, and the sun was shining the entire time, couldn't ask for much more," explained Jesse Goodwick, founder of San Diego, Calif.-based Team Phun. "One of the moments I recall in the comp was watching the pond skim front flip. I don't know who it was but it was epic! We also met a bunch of other spectators on the mountain who were stoked for the festivities."
There were hundreds of snow industry desk jockeys on the hill throughout the weekend from companies like 686, Matix, Arbor, Oakley, NEFF, Red Bull, Team Phun and much more. However, anyone involved in the snowboarding industry was allowed to ride for free, including people like Natalie Krishna Das.
"Malakye threw another amazing extreme sport networking event," said Natalie. "I was able to shred and network simultaneously thanks to Malakye. There is no better way to find potential new clients in your field than shredding with them in your element. I learned two new tricks, gained new friends and clients, and ate some bomb Wahoo's Fish Tacos. Malakye killed it with this event!"
Bear Mountain is now closed for the winter season. But, there are plenty of fun things to do up in the mountains. Head to the Snow Summit Bike Park and Scenic Sky Chair on April 19th for the very 1st annual Kick-Off Party to hike and bike the day away. Also, the Bear Mountain Golf Course will open on May 16th and is one of the most scenic 9-hole course around. Lastly, don't forget about the 11th annual Hot Dawgz and Hand Rails in September when 50 of the top pros will come to compete for $15k and welcome in the 2014/2015 winter season.
"Once again partnering with Malakye to bring the industry weekend to Bear proved to be a winning combination," stated Bear Mountain's Director of Marketing, Rio Tanbara. "I would like to thank Neff, Red Bull, Wahoo's & Dank Donuts for their support."
Massive thanks and gratitude go out to the entire crew at Bear Mountain. If you were there, and know someone that works at the mountain, please take a minute to say thanks!
Thanks to all for coming out. Check out the photos from the weekend below and make sure to register for next year's Office Booyz!
Todd Proffit warms up with a power carve suitable for snow and water.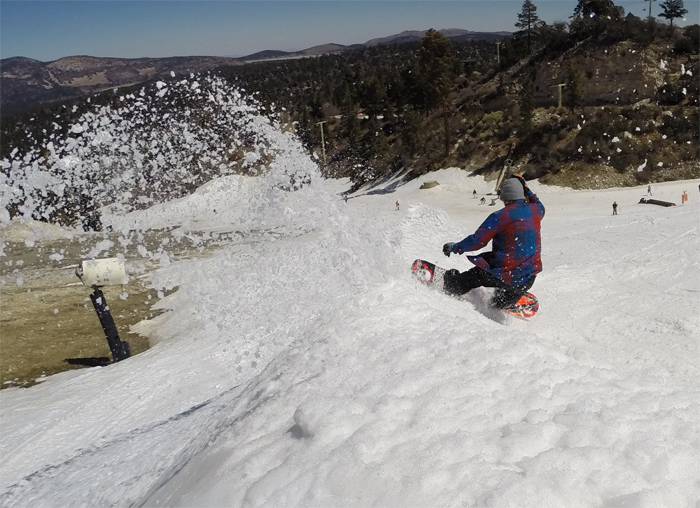 Westlife Distribution Staff Accountant Cody Beeson plants it on the quarter pipe.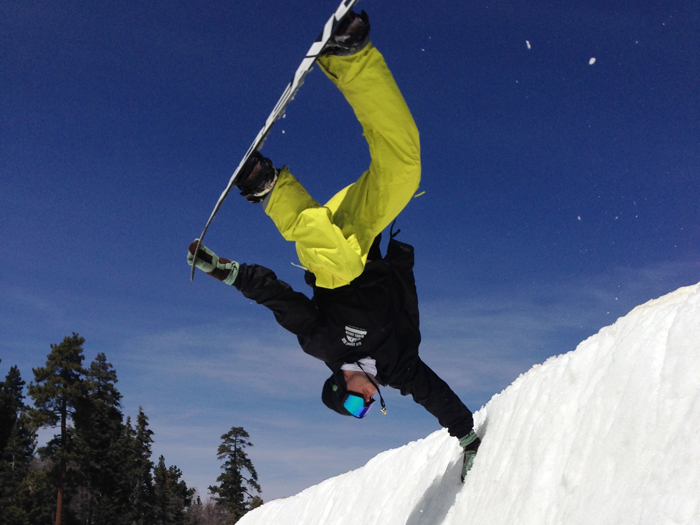 Wahoo's served up for all before the banked slalom - delicious!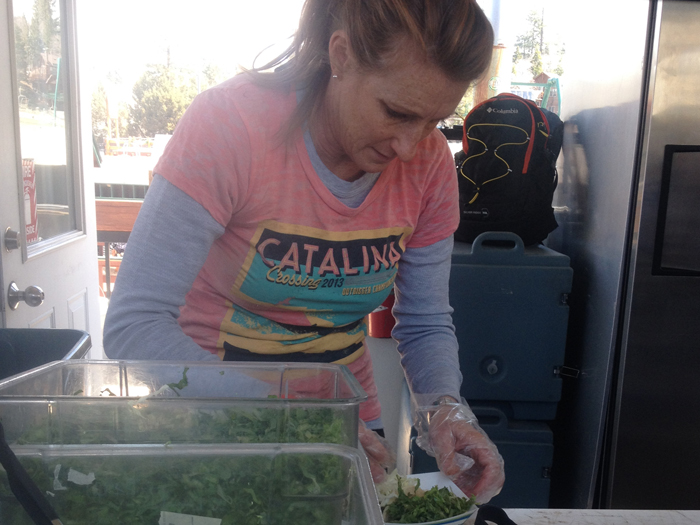 686 and Matix brought out a big crew to enjoy the last weekend of the season at Bear.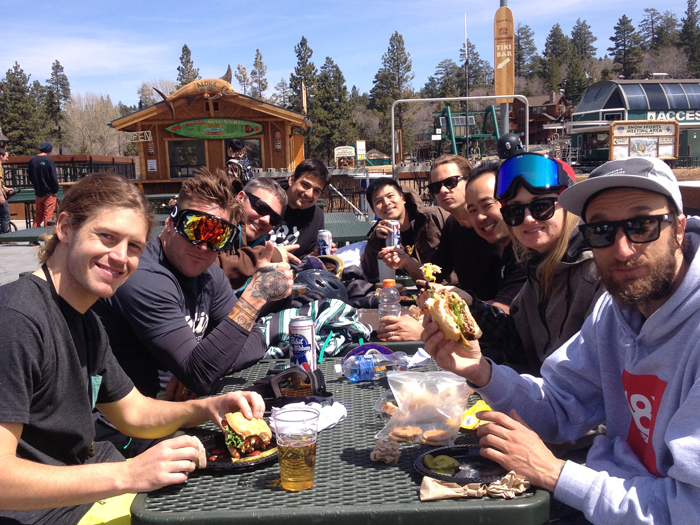 The Arbor Crew (from left to right - Dakota Franklin, Ryan Turley, Nate Shute) were first through the banked slalom gates and all put down fast times.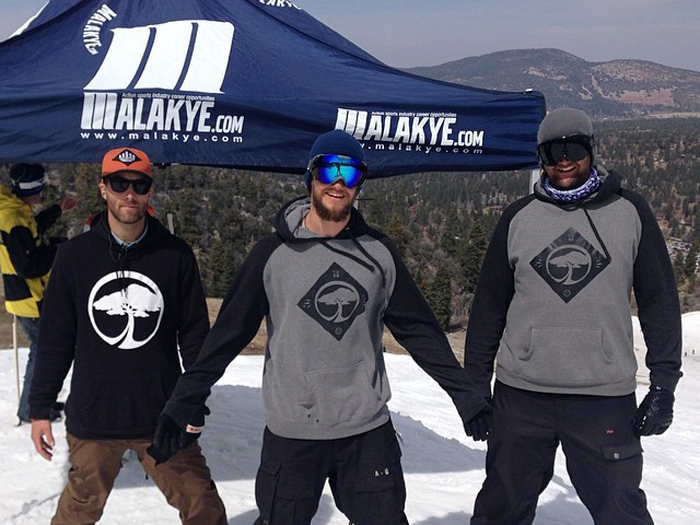 Banks from the top.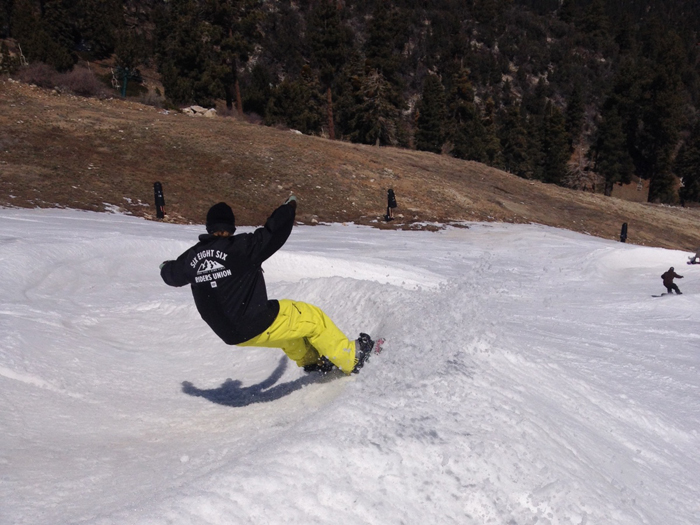 Banks from the bottom.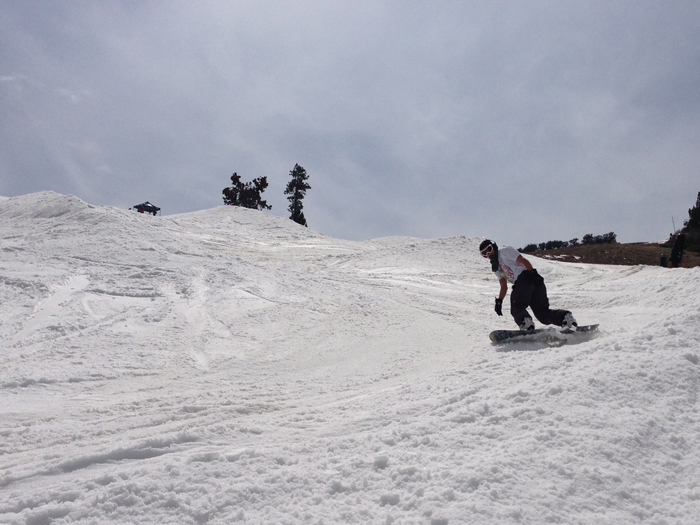 Meanwhile, Neff's awesome Beach Bash in full effect!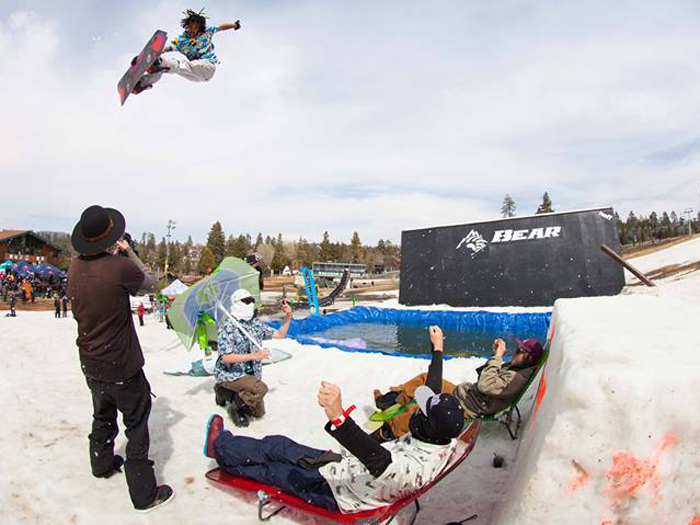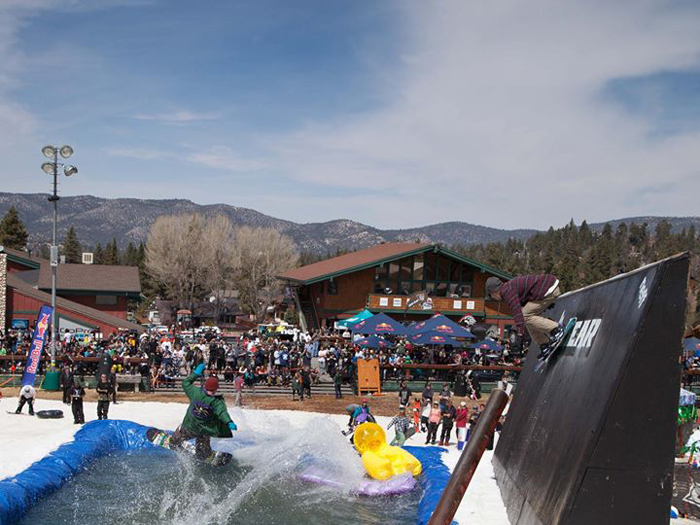 And the time sheet. Look closely, you'll see it was a close and intense competition with some people doing upwards of 8 laps.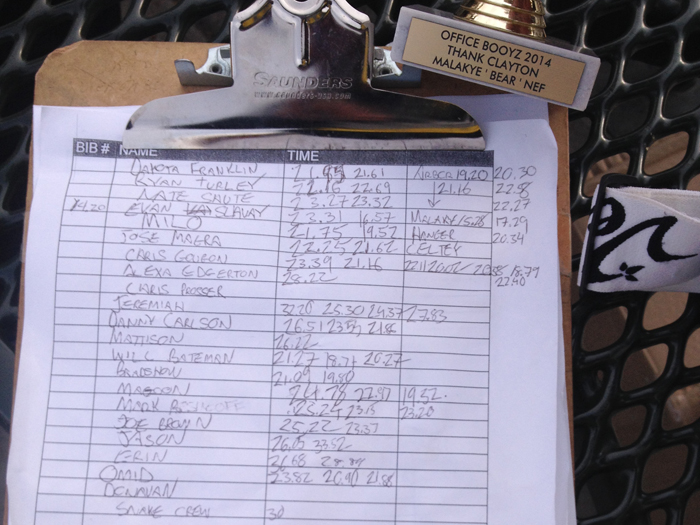 "I swear, you were only two one-hundredths behind your buddy."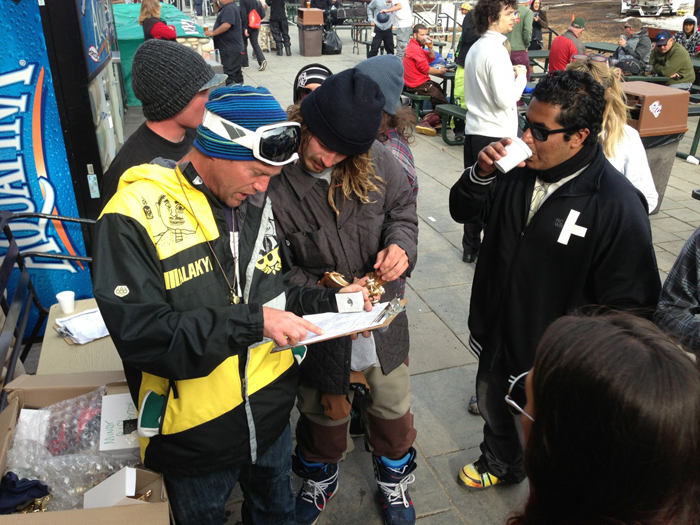 At Office Booyz, everyone wins. Guaranteed. A reason will be found or created to give out trophies.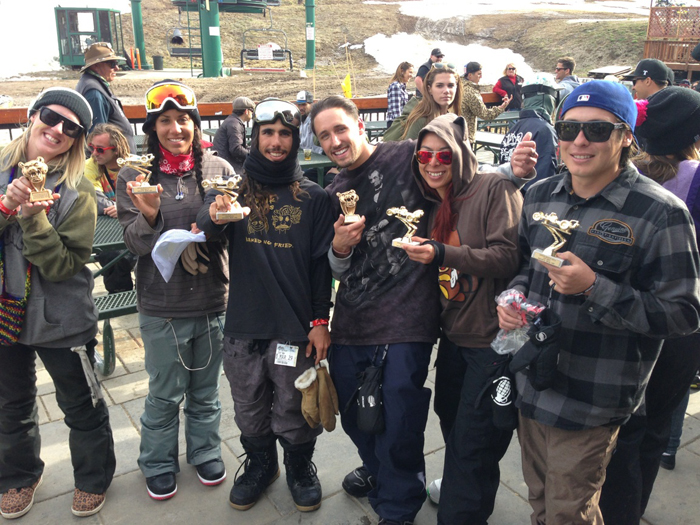 Kyle and Toast - both put down low times and had a blast.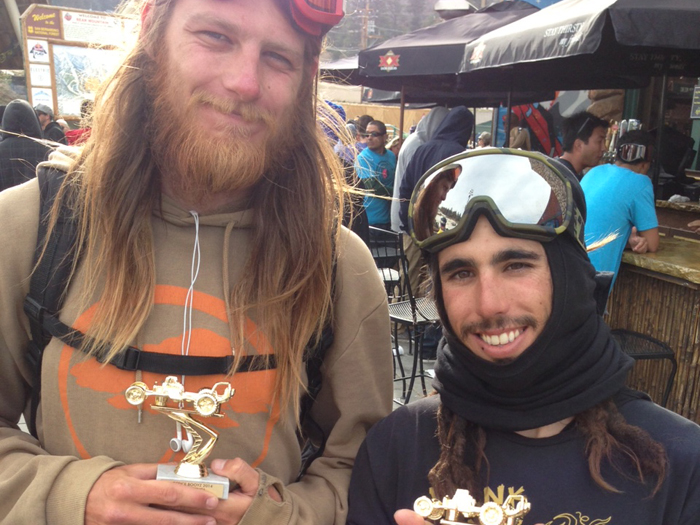 Evan Slavay, Joe Brown, and to-be-determined name enjoy the afternoon post award ceremony.
The Beach Bar deck was packed throughout the weekend with friends talking story about the season and preparing for what's to come next year.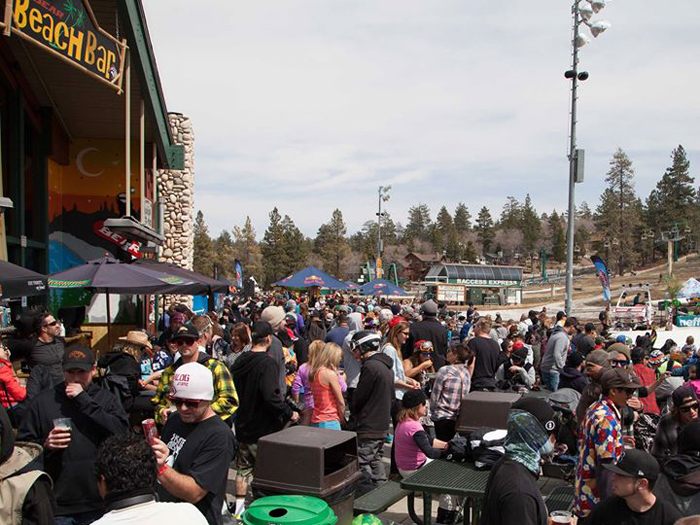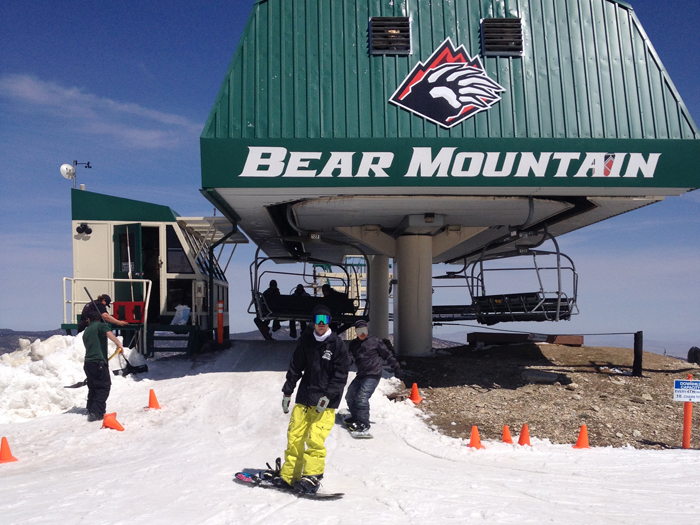 ---