Back to News
B$Z: CONTOUR Selects Verde Brand Communications as Partner
April 15, 2014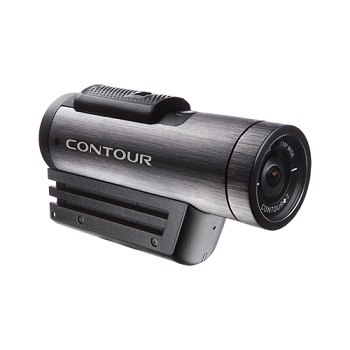 CONTOUR Selects Verde Brand Communications as Partner
POV camera pioneer chooses veteran agency for full-service support
Press Release from Verde
Orem, Utah (April 15, 2014) – CONTOUR, LLC, a leading manufacturer of Point of View (POV) cameras, has announced Verde Brand Communications as its agency of record, effective immediately. The partnership allows CONTOUR to focus on product innovation and distribution of its signature 'form follows function' cameras while Verde leads communication initiatives.
"As we formulated plans for re-entry into the POV market, it was important for us to team with a brand communications firm that has more than just a solid hold in the outdoor arena," said Danny Lysenko, CEO of CONTOUR. "With Verde, we have a full-service partner that can help CONTOUR cast a wider net through their broad market relationships, marketing know-how, social strategies and event planning expertise."
Recognizing a unique environment and opportunity for immediate growth, CONTOUR looks to expand its lineup of high definition, hassle-free products that feature the same low-profile styling that led to the products' original success. To further its growth, expanded lines of international distribution have been established.
"The design and quality of CONTOUR's cameras are world class," said Kristin Carpenter-Ogden, founder and CEO of Verde. "As CONTOUR moves forward we are focused on providing a fully integrated brand communications solution to support the re-launch of the POV industry's original innovator."
About CONTOUR
CONTOUR IS SIMPLY BETTER
Based in the heart of Utah's Wasatch Mountains, CONTOUR is a pioneer of the Point of View (POV) camera market. CONTOUR cameras have been long known as simple to use, dependable products. Defined by a "form follows function" philosophy, CONTOUR cameras feature a sleek, low profile design, easy to operate controls and a secure and durable proprietary rail connection system. Whether in the water, snow, dirt or flying through the sky, the world's top adventurers choose to tell their stories using CONTOUR. For more information on the latest products, team activities and dealer locations, please visit contour.com.
About Verde Brand Communications
With offices in Jackson, WY, Durango and Boulder, CO, Verde Brand Communications is a full-service traditional and digital public relations, brand communications, marketing, branding and consulting agency, with an emphasis in sustainability. Verde's clients are rooted in the outdoor, cycling, action sports, snowsports, active lifestyle, consumer electronics and travel markets, as well as the Lifestyles of Health and Sustainability (LOHAS) markets. For more about Verde, visit VerdePR.com.
---