Back to News
B$Z: Darn Tough Vermont Continues Record Setting Pace in 2014 with Best Q1 in Company's History
April 17, 2014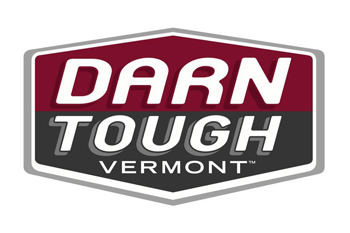 Darn Tough Vermont Continues Record Setting Pace in 2014 with Best Q1 in Company's History
The overall demand for the Vermont-made socks along with unprecedented growth among new dealers carrying Darn Tough contributed largely to the company's tremendous topline growth.
Press Release from Darn Tough
Northfield, Vermont – Darn Tough Vermont, American manufacturer of the fastest growing collection of performance socks, posted Q1 results that were the best ever in the company's history, recording revenue up 78% over the same period in 2013. This is the strongest year-over-year performance for the firm since its founding in 2005.
"We're extremely proud to see continuous growth in our topline year after year; it's the validation for our relentless focus on producing the most comfortable, best fitting and most durable outdoor performance socks on the market. Market demand is everything for us – when we see demand growing at record levels, we know our strategy is on track," says Ric Cabot, President and CEO of Darn Tough Vermont.
"Our growth will allow us to invest significantly in our company as we continuously push ourselves to produce products that set an industry precedent. We are exploring the possibility of significantly expanding our manufacturing operation within the state Vermont where our talented staff makes each and every Darn Tough sock. This will mean a larger mill footprint, more state-of-the art knitting machines and more talented sock knitters. We remain committed to producing socks in Vermont that are unparalleled in comfort, fit and durability. These guiding principles will continue to be the cornerstone of our business as we move forward in 2014."
The overall demand for the Vermont-made socks along with unprecedented growth among new dealers carrying Darn Tough contributed largely to the company's tremendous topline growth. Leading all categories in year-over-year growth was Darn Tough's Ski/Ride line, which will be rebranded as Vertical and will include 12 new models for the coming 2014/2015 season. For more information about Darn Tough Vermont socks, please visit www.DarnTough.com.
About Darn Tough Vermont
Darn Tough Vermont is an American manufacturer of premium, all-weather outdoor socks with headquarters in Northfield, Vermont. The company offers both Specialty and Tactical product lines. Darn Tough Vermont's Specialty line offers footwear in six active wear categories including Ski/Ride, Hike/Trek, Run/Bike, Lifestyle, Hunt and Kid's styles – all of which carry the industry's only unconditional lifetime guarantee.
Darn Tough's product is distinguished from industry competitors by 100 percent USA manufacturing; small-needle knitting which results in more stitches per inch and exceptional durability and cushioning; True-Seamless™ technology; and an exclusive blend of either Coolmax® or ultra-fine merino wool for comfort, fit, durability and moisture management. Founded by Ric Cabot in 2004, a third-generation sock maker, Darn Tough Vermont operates out of Cabot Hosiery Mills. For more information about Darn Tough Vermont socks, please visit: www.darntough.com.
---