Back to News
B$Z: Easton-Bell Sports Officially Transitions to BRG Sports
April 17, 2014
Easton-Bell Sports Officially Transitions to BRG Sports
New Name Underscores Commitment to Advancing Market-Leading Positions of Company's Action Sports and Football Brands
Press Release from BRG Sports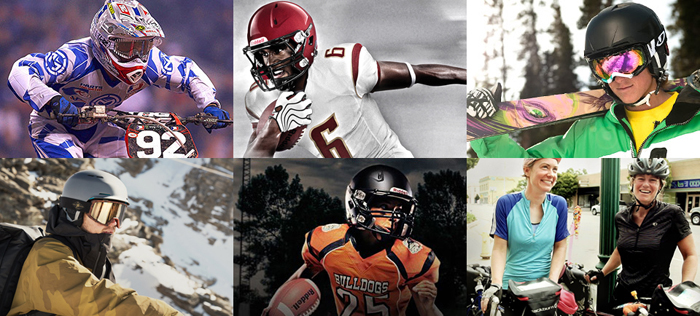 SCOTTS VALLEY, Calif. — Easton-Bell Sports, Inc. ("the Company"), a leading designer, developer and marketer of branded sports equipment, protective products and related accessories, today announced that it has officially transitioned the Company name to BRG Sports, Inc. The Company's new name was previously announced in connection with the sale of the Easton Baseball/Softball business to Bauer Performance Sports, which closed in April, 2014. Also as previously announced, the Company is still working towards an agreement with a third party for the sale of Easton Hockey.
BRG Sports will focus on growing and solidifying the market-leadership of the remaining brands – Bell, Riddell, Giro, Blackburn and Easton Cycling – as well as strengthening its financial standing for other strategic initiatives.
"We are pleased that the Easton Baseball/Softball transaction closed at a time when the brand's reputation for innovation and leadership is at a record high. Our team is proud to have produced results that secured a favorable outcome for our shareholders," said BRG Sports Executive Chairman and CEO Terry Lee."Today our Company is entering a new and exciting phase in our evolution, with a sharpened focus on maximizing the potential of our core brands of Bell, Riddell and Giro (BRG). This is not a new effort– each brand has established track records of market-leadership, innovation and excellence. However, we see tremendous potential in pursuing key strategic initiatives and allocating additional capital to these core assets to support superior innovation and fuel growth in the years ahead."
The BRG Sports' brand portfolio continues to feature market leaders across the sports equipment industry. Bell is synonymous with protection and progression as the leader in motorcycle and cycling helmets and accessories. For over 80 years, Riddell has been the premier designer and developer of football helmet technology and continues to deliver innovative protective equipment that helps today's athletes perform at the highest level. Since creating the first lightweight, high-performance helmets for cycling and snowsports, Giro has excelled in the design, fit and engineering of products that complement the body and improve the ride experience. Blackburn looks at things from the user's perspective, showing respect for materials and their functionality, while bringing unprecedented innovation to lights, pumps, bags, racks and other bicycle accessories. Using novel technology, Easton Cycling provides world-class cycling wheels and components to manufacturers and riders around the globe.
About BRG Sports
BRG Sports is a leading designer, developer and marketer of branded sports equipment, protective products and related accessories. The company markets and licenses products under such well-known brands as Easton, Bell, Riddell, Giro, and Blackburn. Its products incorporate leading technology and designs and are used by professional athletes and enthusiasts alike. Headquartered in Scotts Valley, California, the company has 32 facilities worldwide. More information is available at: www.brgsports.com.
BRG Sports Media Contact: Erin Griffin | 224.585.5231 |[email protected]
---