Back to News
B$Z: King of Wake is proud to announce a new partnership with CONTOUR
April 21, 2014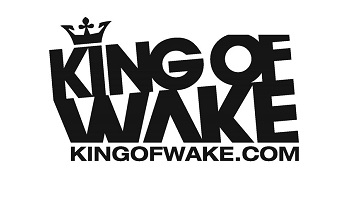 King of Wake Names CONTOUR The Exclusive POV Camera of Wakeboarding's Elite Series
CONTOUR will be sponsoring wakeboarding's elite competition series, the King of Wake.
Press Release Contour
Orlando, Fla. — King of Wake is proud to announce a new partnership with CONTOUR, pioneers of the action sports camera industry, naming the brand the exclusive camera of wakeboarding's elite series. As the premiere camera sponsor, CONTOUR will have a team onsite at all eight 2014 King of Wake events showcasing its product line, hosting product demos and offering fans exclusive athlete meet-and-greet opportunities.
"The sport of wakeboarding is very important to our brand and we feel it's best captured from the athlete's point of view," said Danny Lysenko, CEO of CONTOUR. "We're excited to be a part of this fantastic event as the official camera of King of Wake."
In addition to directly engaging with spectators at each tour stop, CONTOUR will also be the title sponsor for The CONTOUR Big Air Kicker Contest at each King of Wake stop. The specialty event features some of the sport's biggest names launching from a kicker ramp to perform jaw-dropping aerials that are typically not attempted in a traditional contest format.
Point-of-view footage captured with CONTOUR's low-profile, high-definition cameras will be used in the production of NBC Sports Network's coverage of all eight 2014 King of Wake events.
The complete 2014 King of Wake Schedule Includes:
· Nautique Wake Games Presented by Rockstar Orlando, FL | April 24-27
· MasterCraft Pro Wakeboard Tour #1 Acworth, GA | May 17
· MasterCraft Pro Wakeboard Tour #2 Lathrop, CA | June 28
· MasterCraft Pro Wakeboard Tour #3 Monroe, WA | July 12
· MasterCraft Pro Wakeboard Tour #4 Grand Rapids, MI | August 16
· Nautique WWA National Championships Presented by Rockstar Waco, TX | July 24-27
· Nautique Wake Open Presented by Rockstar Orlando, FL | August 21-24
· Rockstar WWA World Championships Presented by Supra Fort Lauderdale, Fl / Sept 11-14
For more information on the 2014 King of Wake Series visit: www.KingofWake.com
About King of Wake
The King of Wake is the world's elite pro wakeboarding series, attracting the sport's top athletes from throughout the globe. Over the course of a season, athletes compete for the ultimate wakeboarding crown in a series points race of eight events throughout the United States to see who rules the wake. The King of Wake is organized by World Sports & Marketing – the leading wake-events producer since 1988.
About CONTOUR (CONTOUR IS SIMPLY BETTER)
Based in the heart of Utah's Wasatch Mountains, CONTOUR is a pioneer of the Point-of-View (POV) camera market. CONTOUR cameras have been long known as simple to use, dependable products. Defined by a "form follows function" philosophy, CONTOUR cameras feature a sleek, low profile design, easy to operate controls and a secure and durable proprietary rail connection system. Whether in the water, snow, dirt or flying through the sky, the world's top adventurers choose to tell their stories using CONTOUR. For more information on the latest products, team activities and dealer locations, please visit contour.com.
---