Back to News
EMP: SKLZ Names Laura Wolf Stein New Vice President of Marketing
April 23, 2014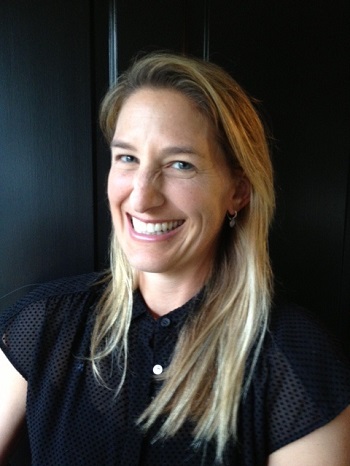 SKLZ Names Laura Wolf Stein New Vice President of Marketing
Team also strengthened with two new additions in product management and sales
Press Release from SKLZ
CARLSBAD, CA - SKLZ announced today that Laura Wolf Stein has been named vice president of marketing, Brian Farber has been named soccer product manager and Chuck Rodrigues has been named director of sales for the mass/club channel.
"Adding Laura, Brian and Chuck to our Team demonstrates our continued commitment and ability to attract talented and passionate professionals to facilitate the growth of our Company," says SKLZ CEO John Sarkisian. "We have created an environment in San Diego, CA to deliver innovative solutions to help athletes achieve their potential. These three new Team Members will play a large role in our continued success of Elevating the Athlete in You.
Wolf Stein, a former Division I volleyball player at Princeton University, comes from Sony Electronics where she served in key roles for consumer marketing, most recently leading the entire marketing mix for Sony's Television and Sound categories including the execution of key sports marketing campaigns. In her new role as vice president of marketing, Wolf Stein will drive SKLZ marketing strategy to achieve company goals in brand messaging, sports-­specific marketing, customer experience and direct marketing. Wolf Stein joins SKLZ as a member of the executive team and will report directly to company President Brian Enge.
"I'm thrilled to be joining SKLZ at such an exciting time in the company's history. The values and mission of the brand are inspiring and strong building blocks for our future. I've been an athlete all my life," said Wolf Stein, "and am motivated to support athletes in their personal journeys to be outstanding in their sport."
Brian Farber is a professional soccer player for the San Diego Sockers and a member of the U.S. national indoor soccer team. Farber joins SKLZ after spending time with Puma as a merchandiser for equipment and accessories. Farber will be responsible for product management within the soccer category.
"I am thrilled to be involved with SKLZ, I'm excited for the opportunity to help create new and desirable soccer products for players of all skill levels," said Farber. "Soccer is my life and almost every success I have ever had, is tied to the game I love. Joining a forward thinking company like SKLZ allows me to help make an impact with in the sport I love on the global stage. I am looking forward to being a part of the future of such a great company."
Rodrigues, an avid runner and New York Marathon finisher, joins SKLZ from Timex where he spent the past nine years in sales account management and buying/store operations for TimeFactory retail stores. Prior to that, he was a Buyer for Filene's Department Stores in Boston. Rodrigues will be responsible for overseeing and growing the SKLZ business with mass merchant and club channel retail partners.
"I'm energized and excited to be joining the SKLZ team, as I feel the brand is truly on the cusp of great things," said Rodrigues. "I'm looking forward to making a significant contribution to help take the SKLZ brand to the next level."
About SKLZ
SKLZ is committed to elevating the athlete in each of us by guiding and serving athletes on their journey to be their personal best. SKLZ develops innovative athletic performance and skill development training products, technologies and knowledge for serious athletes of all ages, skill levels and sports. Based in San Diego, California, SKLZ delivers durable, high-­performance training products that can be found around the world at major sporting goods retailers, specialty shops, and mass merchants, as well as on the SKLZ web site www.sklz.com.
For more information on SKLZ, please contact Chad Romiti at [email protected].
---