Back to News
Motivated Eyewear Q&A with Co-Founder and CEO Trevor Farbo
April 23, 2014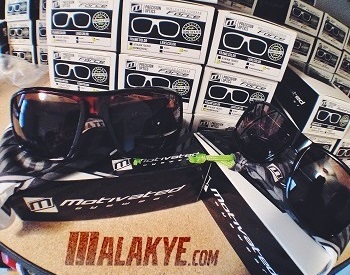 Motivated Eyewear Q&A with Co-Founder and CEO Trevor Farbo
Motivated Eyewear is a premium eyewear brand based in Charlotte, North Carolina whose target market are high-flyers who strive for excellence in every aspect of life. The company was started in 2011 by business partners Ryan Potter and Trevor Farbo to create a line of premium sunglasses that personifies their shared passion for life and was inspired by the co-founders roots in auto racing.
"Since I was a kid, I've wanted nothing more than to become a successful entrepreneur," said Trevor Farbo, Co-Founder and CEO of Motivated Eyewear. "I maintain an obsession with my work, and I'm never satisfied with any amount of success. In my eyes, something can always be improved."
We caught up with Trevor to get the scoop on what went into launching the brand from the ground up, we found out what the company is currently up to and we asked him to detail future plans. Keep reading for Trevor's responses and follow the directions at the end of the feature to win a FREE pair of Motivated Eyewear!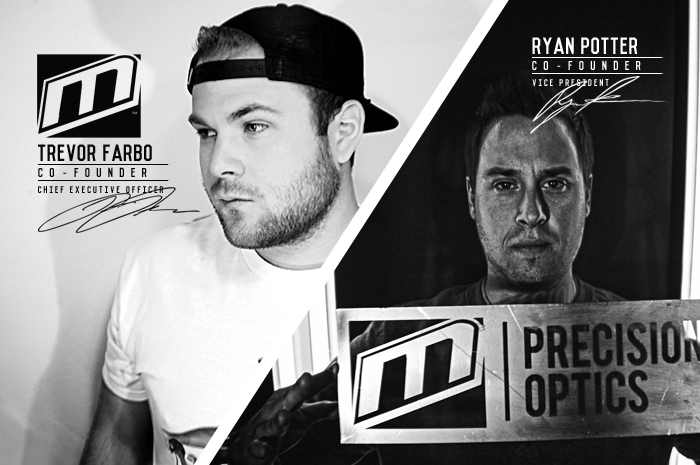 When did you meet your partner, Ryan Potter?
Ryan and I have known each other since 2009. He had recently moved to North Carolina from New York to pursue his interest in the motorsports industry that calls Charlotte home, and I was an 18-year-old struggling to make a name for myself in the minor leagues of stock car racing on an extremely limited budget with little to no resources. Ryan met my Brother through an internship he was completing and helped him with some of his racing operations, so when we needed help to go racing, he volunteered to help me as well without hesitation. There were a lot of all-nighters and tough times during that period, and he was totally on-board throughout the entire adventure. That really spoke to me.
After the economy tanked and the motorsports industry practically went bankrupt, we were all hit with a dose of reality as our dreams of driving fast for a living quickly faded away. However, we both were also avid entrepreneurs in the startup phases of our own marketing and web development companies, and we really gelled and found that we were on the same page in terms of our visions, goals and our motivation to build something that could become much bigger than ourselves. Long story short, we've been best friends and business partners ever since, and we've never looked back.
When did you decide that you wanted to start an eyewear brand?
I've always been passionate about sunglasses. After owning a lot of different sunglasses in the past, I just couldn't find a brand that I really felt a connection with. I remember going places and seeing five other people wearing the same sunnies I was wearing, and that just didn't sit right with me. I wanted to separate my style from everyone else's and be different, but I had trouble finding anything in the existing market that satisfied that desire.
When you decide to purchase and wear a brand name product, you are essentially asserting a statement that says the brand you are wearing is an extension of your own personality, and it allows you to not only tell others a little bit about yourself and your story, but also about the brand. I didn't get this feeling with anything that was already available. So, as a determined entrepreneur, the idea of creating a new eyewear brand focused upon the essence of human life and motivation seemed to convey that message with pinpoint accuracy and created the perfect business opportunity.
When I think back to the days we were planning to start this journey, I realize that we didn't fully understand what we were getting ourselves into. However, we were prepared to learn as much as possible in order to execute our vision, and that's what we've done.
What were the early days like – on the website there is mention that you slept at the company's office for a time…?
Most people don't realize that we legitimately started from the bottom, but it's no exaggeration. We started this company in May of 2011 with $50 and a dream. The $50 was enough to secure our domain name and begin forming our LLC, and we did numerous odd jobs to fund the product development and initial run of manufacturing for our first model of sunglasses.
Our story is definitely unique as we have essentially taken nothing and turned it into a valuable asset by utilizing our existing skills to attack the process of building a brand without any outside help. The logo, the website, the graphic design, the product development, the manufacturing and the marketing have all been done solely by us from the beginning. Without those skills, we would have been dead in the water before we even got started.
Also, yes, it's true that I did call our office's small closet home for over a year in order to save money and continue funding our growth. It was a tiny walk-in space where we used to keep inventory, and I had a small air mattress that barely fit between the product shelves. At 6'3" and 21 years old, it wasn't exactly a cool or comfortable arrangement, but it was a place to sleep and it was an easy commute to the office every morning since I had also sold my vehicle to generate extra capital that we needed at the time. It's actually sort of funny to think about now. We were flying all over the country orchestrating huge business deals with high-profile industry players, but no one had any idea that when I got off the plane back in Charlotte, I'm going back to the office to sleep in the dirty closet. Only a few people knew about that. Honestly, we could fill a book with stories of the struggles we went through.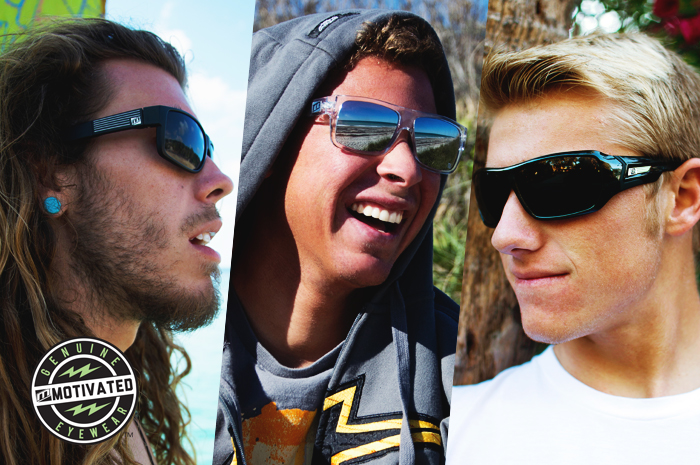 Did this impact how you've managed and grown the brand?
Absolutely. Our story is our brand. We have lived our brand since the day we created it, and we will continue to live it regardless of how successful we become.
When you experience how it feels to have nothing, you lose all fear of failure. It becomes much easier to execute by taking calculated, game-changing risks, and you gain a sense of humility that becomes a part of everything you do.
We remain humble, and we keep an open mind to learning whatever we can at every opportunity in order to continually improve ourselves and our business. We have been extremely fortunate to cross paths with people who have helped us get to where we are today, and we intend to always pay that sentiment forward through our brand by inspiring and empowering our team and ultimately our customers.
How has being based on the East Coast worked to your advantage?
Traditionally, the industry has resided mostly in Southern California, but times are changing. Our target market is expanding at a rapid rate on the East Coast, and we are in a prime position to facilitate that growth. A lot of people in the action sports industry might consider being based on the East Coast a disadvantage, but we see it as something that makes us different, and it provides us with an angle that allows us to separate ourselves from everyone else in the eyes of not only the consumer, but also the retailer.
We focus heavily on developing close working relationships with all of our retailers, and being on the East Coast allows us to do that much more efficiently. By collaborating with our East Coast retailers to host events, contests and other promotions, we are providing hands-on attention that they might not receive from brands located and focused on the other side of the country.
How does the office function; who does what?
Since we are still a fairly small company, and time management is critical, we have implemented a streamlined method of operation. We've taken steps to ensure that all tedious or time-consuming processes of our business have been simplified or automated as much as possible. This leaves us with much more time to focus on more important aspects of our continued growth; like creative product development and customer service. Customer service is a huge part of what we focus on, and we devote a lot of time to ensuring that our customers are taken care of. We stand behind our products, and when you purchase a Motivated product, we want you know that there is a human element to our brand that you can count on should any issues arise.
As for all other facets of our operation, we make it a priority to collaborate and distribute workloads equally. After all, Ryan and I are both equally motivated in our visions for our brand, and we continuously draw on each other's energy in order to make things happen.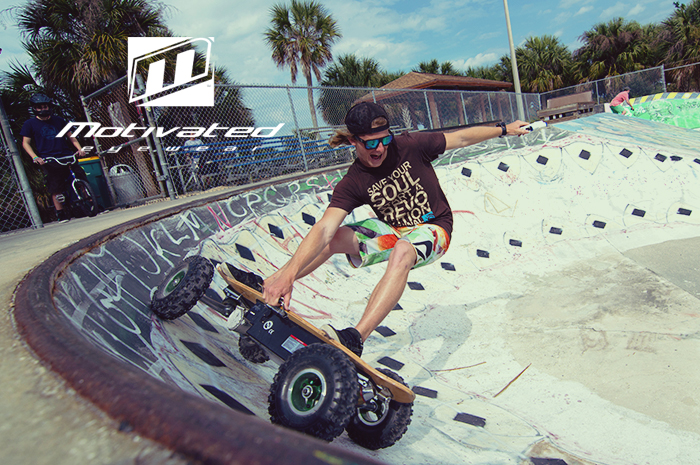 Can you share any details on Team Motivated? Are there any big names involved?
Team Motivated is doing some pretty crazy things in 2014. So far this year, we have added a Surf Division, Wake Division, MTB Division, Skate Division, MX Division and even a Scooter Division. We are focused on the future development of these action sport categories, and a lot of the athletes we are scooping up have the potential to go big as they mature and continue to hone their skills.
In addition to our new lineup, we are extremely proud to retain Aaron "Wheelz" Fotheringham from Nitro Circus for 2014 as our lead Team Motivated Rider. Aaron has been with us since we began, and his message perfectly parallels ours. Who else is doing backflips on a wheelchair? That's motivational.
Where do you see room for growth?
Currently, our biggest interest revolves around creating our own unique culture that our existing followers and potential new followers will want to experience, represent and pass on to others. By separating ourselves from the herd, we generate value and demand that will ultimately lead to increased sales that induce growth of our retail network, which is also a core focus for our operations in 2014.
In addition to marketing and distribution, we are also allocating more resources to new product research and development that will allow us to explore proprietary optic technology in order to evolve into more than just a lifestyle eyewear brand as we move into the future.
You started the company three years ago, what is your vision for what Motivated Eyewear will look like in 2017?
When we discuss our ideal vision, one question always takes priority: What is going to be cool 5 years from now? We believe that there is a revolution taking place within the younger generation, and we are positioning ourselves to appeal to a new wave of youth who are determined to do things differently than generations before them. Gone are the times of following predetermined, structured life paths only to find out that life has already passed you by. Now is the time to determine your own destiny and create your own opportunities. We feel that brands that find ways to convey this to their audience will catch the wave, and brands that contribute no meaning or inspirational message will be left behind.
While most brands are aging and searching for ways to stay relevant, we remain focused on the future consumer. We know that it's extremely tough to steal market share from existing brands that have already been ingrained into the minds of an aging generation. However, as the 13-15-year-olds of today mature and begin to make their own purchasing decisions, what brand are they going to choose? We want to position ourselves so that Motivated is their first choice.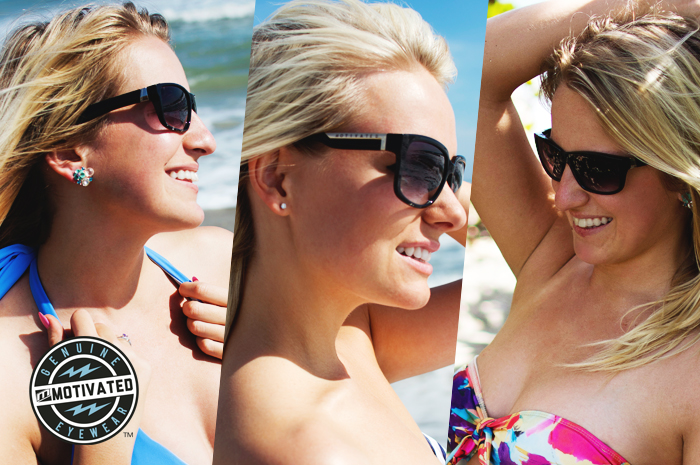 What challenges have you faced since launching the brand?
Everything is a challenge when you are a new brand that no one is familiar with yet. I wholeheartedly believe that building a popular brand is one of the hardest business ventures that one can take on.
When we broke into the action sports industry, we did it without existing connections. We are the new kid at school, and we are slowly but surely forming connections within the industry one by one. This became especially apparent when we exhibited at Surf Expo back in January. It was our first time ever exhibiting at a trade show, and we were watching everyone around us shake hands and bang out prearranged appointments while we were just standing there trying to get our brand in front of anyone who passed by.
As time goes on, all of that is changing. More people are starting to ask for our products, and in turn, more people are starting to pay attention to what we are doing.
What has been the most rewarding aspect for you?
It would be tough to pick just one. I'm extremely passionate about building businesses, and to see something we created out of nothing start to catch on all over the world gives me a really overwhelming feeling of pride.
On the other hand, it's not just about building a business. When people tell me that our story has inspired them to step out of their comfort zone and pursue their own dreams, that's more valuable than any amount of success we could possibly attain. This will go way beyond just us, and that's pretty cool.
Any final words?
I would just like to thank everyone who has supported us along this journey. We are truly grateful for the opportunities we have been blessed with, and also for all of the amazing people who have become a part of our lives. We will continue to dedicate ourselves to promoting a positive message and inspiring others to achieve and conquer. It's been a pleasure.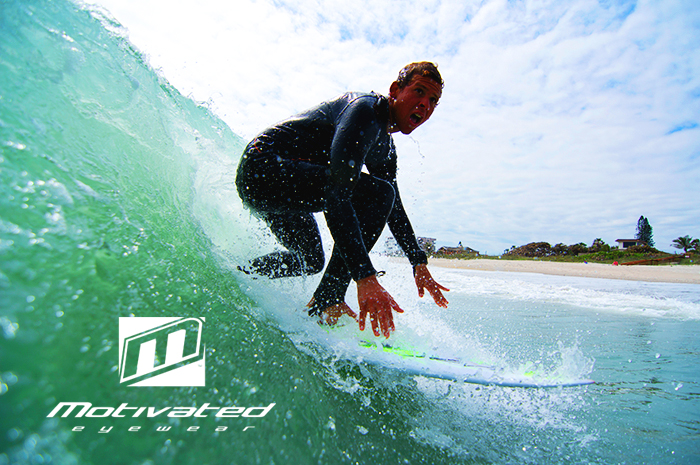 Want to get your hands on a FREE pair of Motivated Eyewear!?
Malakye and Motivated have teamed up to give away two pairs of FREE sunglasses. All you have to do is share this image on Facebook, Twitter or Instagram, tag Malakye and Motivated Eyewear (find them on your preferred social media network via the links below), follow both accounts, and include the hashtag #MotivatedByMalakye to be entered to win.
Check out Motivated at gomotivated.com and be sure to follow them on Facebook, Twitter and Instagram! (all photos by: Dalton Smith, NPI Productions)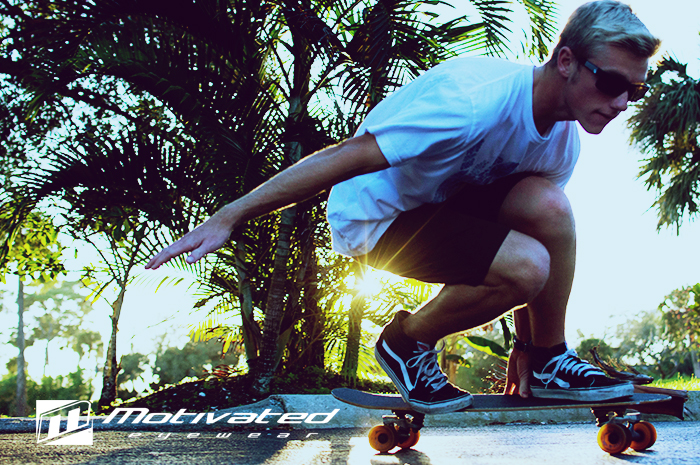 ---